current time
Feb. 2021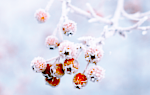 staff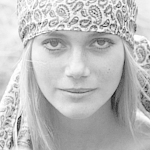 Admin Xaria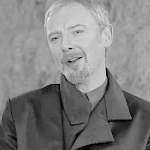 Admin Violet
Who is online?
In total there are
6
users online :: 0 Registered, 0 Hidden and 6 Guests :: 1 Bot
None
Most users ever online was
139
on Wed Jul 03, 2019 9:12 am
Credits
Skin & graphics made by Xaria. The Harry Potter franchise belongs to J.K. Rowling. All original characters belong to the respective user that made them along with their posts. No copyright infringement intended.
Abeline walked into the greenhouse and smelled the air around her. She had been in love with the smell since her first year at Hogwarts. She walked around admiring the beauty of the flowers growing around her.
Professor Belvedere had purposefully left one of the greenhouses open for students to explore at their leisure. Most of the plants were harmless in there, and most were flowering ones. He went to the greenhouse intending to give everything a bit of a drink, but he'd found one of the students in there.
"You've found my begonias."
He announced himself softly from behind her.
@Abeline Steele
Abelines looked up at a voice and nodded "they're so beautiful" she said leaning closer to the flowers to get a smell " my mother used to grow these in the garden. She always told me herbology was about time, care, and patience. You couldn't rush the art of growing things." 
@Bertram Belvedere
"That's right," Said Belvedere, impressed. At home, his wife nor his children took much interest in what he did. It was a nice change. "And what sorts of plants and herbs are you interested in, Miss...?" It was better to try and learn the names of the students after all...
"Steele" she said giving him her name. She thought for a moment about the flowers and herbs she liked "I like the magical kinda. The kids that have repercussions of treated badly. Devil's snare, Mandrake, vampiric vegetation. It's all quite interesting to me. To know that if you mess up, these plants can actually mess you up in return" 
@Bertram Belvedere
Bert laughed. He had to. Their similarities in taste were extraordinary.

"Let me show you something, in the other greenhouse." He said, and already began to canter out of that one and unlock the door to the next. The whole greenhouse was like a jungle. Green, succulent vines took up the majority of the space. He had even charmed the ceiling into raining. "She prefers the tropical climate!" He yelled, over the roar of the rain. He cast a water-repelling charm on her, and himself before stepping inside.
Abeline followed him with a smile. When they reached the other greenhouse she froze at the beauty surrounding her "it's beautiful" when he said 'she' however she raised an eyebrow "she who?" She asked as she followed him inside 
@Bertram Belvedere
He didn't bother telling her to watch her step. It was pretty hazardous in there, but Bert wasn't the most competent when it came to safety measures. He went deeper into the greenhouse, and it took a while to actually reach the back of it. He'd charmed the interior of this greenhouse so it was purposefully double in length and width.

"There we are. Betty. My corpse flower." He gestured towards a flower, but it was huge. At least ten times bigger than a regular corpse flower of the muggle world, and this one appeared to be sleeping. "I've been feeding her voles. Seems to have acquired a taste for meat over the years, so it can't be helped. Ah - good - she's asleep. You can probably get closer if you like!" Probably.
Abeline followed him and her eyes widened as they fell upon the flower "wow. She's huge" she said as she took a few steps closer " do the voles help her grow bigger? Or is it some kind of spell? " She asked curious as to how he got her in the gigantic state she was in 
@Bertram Belvedere
"I'm afraid I can't tell you that," He began sadly, "Because I don't actually know. I acquired this many years ago, when my boy was around five I believe. I believe it is some kind of new species derived from its genus, certainly with influence of magic. Unfortunately, she can't grow much larger."

He was really enjoying himself here.

"Miss Steele," He said, all of a sudden. "There is an opportunity for a student to be a teaching assistant in my classes. Going by what I've already seen, I would say you're very suitable for the role. Is that something you'd be interested in?"
Abeline listened to him as she reached a hand out and gently stroked one of the flowers petals "it's still quite incredible" when he spoke her name she turned her head to him and listened. When he offered her a teaching assistant position she smiled widely "really? I'd love to!" She said with excitement in her voice 
@Bertram Belvedere
---
Permissions in this forum:

You cannot reply to topics in this forum