current time
Feb. 2021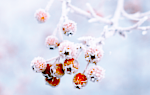 staff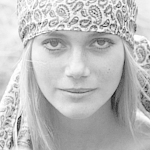 Admin Xaria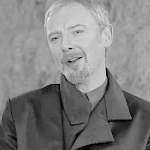 Admin Violet
Who is online?
In total there are
7
users online :: 0 Registered, 0 Hidden and 7 Guests :: 1 Bot
None
Most users ever online was
139
on Wed Jul 03, 2019 9:12 am
Credits
Skin & graphics made by Xaria. The Harry Potter franchise belongs to J.K. Rowling. All original characters belong to the respective user that made them along with their posts. No copyright infringement intended.
Vanessa walked into the music room and smiled softly. She loved the feel of the room already. She walked over to a microphone and turned it on. She tapped the mic a few times to test it before humming to test the vibrations and the acoustics of the room. She began to sing a soft Melody her father used to sing to her and smiled at how it sounded. After knowing the room was a good one to practice in she began to sing one of her favorite songs 


Blanche didn't want to disturb Vanessa's singing. She had met Vanessa briefly on the train, and had wanted to talk to her more since she mentioned her interests with music. When Blanche was walking by the music classroom, she'd heard this girl's voice and immediately homed in on where the sound was coming from. She was now watching Vanessa at the back of the classroom, ready to beam her with a smile of encouragement if they locked eyes.
@Vanessa Zabini
When Vanessa finished her song she could sense someone else's presence. She turned to see Blanche and smiled softly laughing a bit "how long have you been here?" She asked a tiny bit embarrassed at how much she had heard.
@Blanche LaBelle
"For the last two minutes or so," She admitted, grinning. She stepped forwards, weaving between all the instruments and sheet stands to get right to her. "You have a bloody amazing voice, Nessy." That was her nickname now. No going back. "Great energy, especially when you thought no one else was around. Have you performed in front of people before?" She asked, looking very excited all of a sudden.
Vanessa raised an eyebrow at the nickname but decided to just let her go with it. She blushed a bit at the praise and shook her head at her question "the only people that have seen me perform are my bedroom walls. And now you" she had never even performed for her father before. " "Why ? ' 
@Blanche LaBelle
"Really?" She asked, a smirk creeping over the corners of her mouth. "Well Ness you gotta do it! You gotta put yourself out there! Why don't you try singing in front of a few more people - like, say, James and Cassie. Then just slowly build your way up until you're wanting to stand on the tables in the Ravenclaw common room and burst into song!"

It was a great plan. Flawless.
Vanessa's eyes widened and she shook her head "no way. Playing my instruments are one thing. My voice... That's a bit much. I have a hit of stage fright. I was skeptical about even signing up for the class" Vanessa said feeling her heart rate increase with her nerves " I'm not you Blanche. I can't just sing in front of people at the drop of a dime" 
@Blanche LaBelle
"Well... if you really feel uncomfortable about it..." She reasoned, "I mean to the point where you feel physically sick. I won't make you do anything you're not kosher with."

But, she still felt as though Nessa could do it. Her faith in people always stretched as far as she had faith in herself.

"What? Don't think I get a little nervous?" She asked, winking. "Which instrument do you like the most, then?"
Vanessa nodded and felt a small relief wash over her. When Blanche said she got nervous to Vanessa laughed "it never seems it. You basically ooze confidence out of those perfect pores of yours." She thought for a moment before answering " it's a tie between the bass and the piano. They're so different from eachother. But I love them both" 
@Blanche LaBelle
"Oh you," She said, flicking her wrist. She was a flatterer, right?

"We should definitely jam, and see what happens," She said brightly, eyeing the instruments around them. "I'm not sure if my kind of music will be to your tastes, but I take a lot of influences from pop punk, riot grrrl and nineties ska. I'm also kind of twiddling about with a more industrial sound as well."

She took a seat at a charmed piano that allowed a more synth sound.
Vanessa blushed but nodded "yeah for sure" when she listed the type of music she played Vanessa thought for a moment "kind of like the cranberries? I love their music. Very soft rock" she said before stepping to the piano and playing the opening tune to zombie 
@Blanche LaBelle
---
Permissions in this forum:

You cannot reply to topics in this forum