current time
Apr. 2021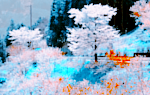 staff
Admin Xaria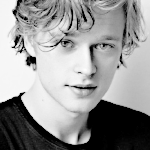 Admin Violet
Who is online?
In total there are
3
users online :: 0 Registered, 0 Hidden and 3 Guests :: 1 Bot
None
Most users ever online was
139
on Wed Jul 03, 2019 9:12 am
Credits
Skin & graphics made by Xaria. The Harry Potter franchise belongs to J.K. Rowling. All original characters belong to the respective user that made them along with their posts. No copyright infringement intended.
All donned out in his barbecue apron, Reuben was determined to teach his students how to make some good fixins'. Beans on toast? That was a sad meal, and he wasn't having it. He was going to introduce his students to the good word of seasonings and spices.
Propping open the door, he told the students entering,
"Howdy, y'all. Grab an apron and wash your hands. We're gonna get dirty."
Recipes:
Chicken Fried Steak and Gravy
White Texas Sheet Cake
Texas Stew
Texas Tacos
Buttermilk Pecan Pie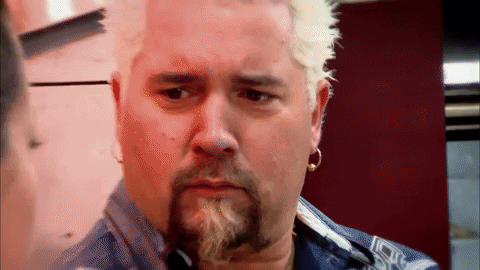 There were two classes that Blanche was excited about this year: music and cooking class. Seeing as she came from a cooking background and her Dad still had a french restaurant open in London; food was something she liked to get excited about. She chose a red apron and washed her hands, practically bouncing with excitement as she did.

"Yes!" She relished, looking forward to 'getting dirty' with the cooking. This Professor was so fun, she could already tell. She positively beamed at him.
Louis was also looking forward to the class. Compared to his other classes, this one probably wasn't going to give him a headache. He washed his hands as instructed, picked out a standard white apron and tied it at the front. "Hello, Professor. Hey Blanche." He watched her expression of absolute glee and smiled. It was sort of cute.
Seul-ki entered the classroom feeling excited to learn some new, yummy recipes.

"Hello, everyone!" she greeted as she grabbed a pink apron and washed her hands.
He smiled at the students who had entered the classroom already. "These are some low numbers. Do y'all reckon some of y'all's classmates have gotten lost in the halls?"

"I about fell due to them movin' staircases, let me tell you that!" Reuben said with a hearty laugh.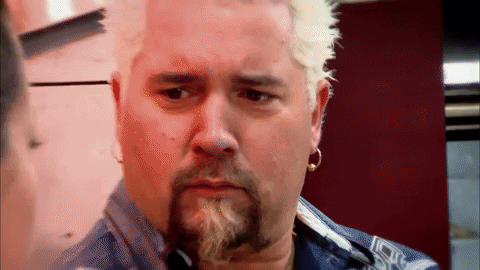 Wanting to learn some general life skills, Dysmas decided to sign up for the cooking class; it would help him survive and potentially get a job during the summer.

He grabbed an apron and washed his hands hoping to gain a skill or two from this elective.
Peyton walked into the class room and looked around at the students who had already arrived. She grabbed a green apron from the rack and put it on. She washed her hands and scoffed at the professor's words. Dirty? This class would probably be a waste of time for her. But she figured it couldn't hurt to learn to cook for the future
Carina entered the classroom and picked out a white apron. She knew this class would be helpful for the future. Father always told her it was good to be able to cook. If not for a future husband than for herself. She returned to her spot and shot a quick smile at Louis
Blanche nudged Louis and tilted her head pointedly towards Carina.

"The two of you have to pair up for cooking class," She whispered to him, "The opportunity is too adorable to miss."
Louis couldn't stop himself from grinning like an idiot. He had all these silly images in his head of having her taste some of the food he'd made. So, nodding at Blanche, he moved to Carina's side. "If we have to pair up..." He said, smiling at her. He didn't need to say the rest. Obviously he wanted to be her cooking partner.
Carina smiled when Louis moved to the spot next to her and shot a smile at Blanche as well "of course" she said to Louis and nudged him gently with her hip while waiting for instruction 
@Louis Weasley
"What's Texas like, Professor?" Dysmas asked wanting to get to know the professor; might as well kill some time while waiting for everyone else to make it.
Kyle had been looking forward to Cooking class for the longest time, because it meant he got to cook and not have to worry about the house elves cooking for him. Even if the food they made was good, nothing felt better than actually doing the job yourself. He entered the Cooking classroom, and he decided to go to the middle and look at what they were going to make. The Hufflepuff was excited to say the least and he was ready to learn when he read all they were cooking.

Brinley was ready for this class when she heard about it, because she wanted to learn how to cook. Even if her mother had tried to teach her to cook. The girl never cared too, because she thought she would end up burning the place down. So her mother didn't trust her much to actually cook, so this class was good enough for her to learn how to cook. So she entered the kitchens and hoped she wasn't late, and saw others were there and she asked.
"I hope I'm not late, Professor McDonald?"
she asked in a shy tone hoping that it all went relatively well.
@Reuben McDonald
Evelyn wanted to learn how to cook desperately, and on her own terms. Despite cooking being the description for the proper woman. But she wanted to learn on her own terms, and she wasn't going to lie it was something she wanted to learn on her own terms. And be able to wow her parents on doing things from her own thing and she entered the kitchen and gave a smile. Hoping that professor didn't get mad at for her being late and she looked and the board excited to cook.


"They say everything's bigger in Texas, boyo! The size of the plates in some of them restaurants here sure surprised my diddle-dee heart!" Reuben answered with a chuckle.

Late? Nobody's ever late for some good ol' Texan cookin'!

"Y'all ain't late. Still missin' a bunch. Grab an apron and wash your hands!"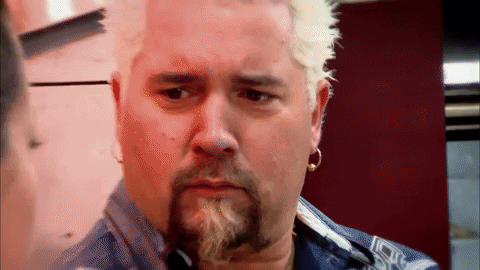 Kyle nodded at Profesor McDonald's commands and got on his apron and he went over to the sink and he washed his hands.
"I never really experienced with Texas foods before."
he said with a chuckle as he went over back to where he was standing.
@Reuben McDonald
Brin took a sigh of relief when Professor McDonald had told that she wasn't at all late, because that had made her feel so much better due to how she was nervous. She didn't want her parents sending her a bunch of howlers when school had barely started. She already got enough howlers from her parents she didn't need anymore to say the least.
"Thank god. Why would anyone want to miss out learning how to cook, then again some students rely too much on the house elves."
she said with a sigh. It was the truth and it bothered Brinley. So she went over to put an apron and washed her hands before she went to stand at one of the many tables.
@Reuben McDonald
Sharon wasn't sure how good she might be at this cooking class but for some reason, the girl wanted to give it try once again. Even if at home she was forbidden to enter the kitchen when it came to cooking or baking. She walked into the classroom and looked around her. There were mostly older students. "Hey, I hope I'm not late," the girl said and noticed everyone had aprons on. So the girl figured they need to use them. So she took one and did wash her hands too since she knew that was something you need to do before cooking.  She walked then over one of the empty tables there now.
Wade secretly enjoyed cooking. He wasn't very good at it, in fact he usually made a mess of everything he touched in the kitchen; but he was willing to get better at it. Maybe help out his Mum every now and then? Okay - nobody was going to find that out. So, entering the class, he acted as though he didn't want to be there and that it was a pain in the arse.
Rubbing his hands together, Reuben's face grew a jolly smile.

"Are y'all ready to do some cookin'? So y'all aren't stuck past the allotted time and so y'all can share some with your friends, we're gonna be makin' a good ol' White Texas Sheet Cake!"

He began counting the amount of students in the room.

"Alright, we're gonna get into 2 groups of 5 and make the recipe amounts as big as Texas!"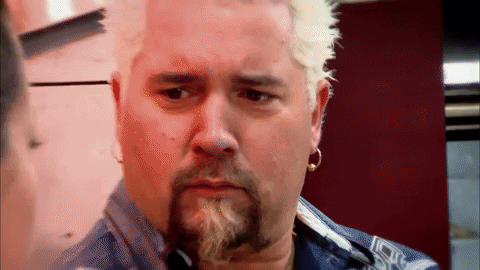 Celeste ran into the cooking classroom having lost track of time while she was practicing on the pitch. She should've known to stop earlier!

"I'm sorry that I'm late, professor," she greeted as a smile grew on her face happy to see there was somebody she knew.

Walking over to Blanche, Celeste said, "Hello, Blanche. How are you?"
---
Permissions in this forum:

You cannot reply to topics in this forum