current time
Apr. 2021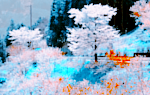 staff
Admin Xaria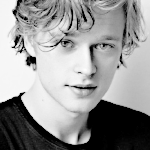 Admin Violet
Who is online?
In total there are
2
users online :: 0 Registered, 0 Hidden and 2 Guests :: 2 Bots
None
Most users ever online was
139
on Wed Jul 03, 2019 9:12 am
Credits
Skin & graphics made by Xaria. The Harry Potter franchise belongs to J.K. Rowling. All original characters belong to the respective user that made them along with their posts. No copyright infringement intended.
Mackenzie stood by the snack table sipping her drink. Albus said something about having to use the bathroom so she was just waiting for him to return when someone approached her "hello James" she said softly with a smile "how are you?" 
@James Potter
"Thrilling."
Well, he wasn't lying. Not exactly anyway. He needed a distraction from his
awkwardness
, and what better way than to be the good older brother that he is?
James gave a sheepish smile.
"So, I heard you and Al already have a bit of a thing going on.""So, uh, don't hurt him or mess with his feelings, alright?"
This was what being an older brother was about, right?
@Mackenzie Riddle
Last edited by James Potter on Thu Aug 22, 2019 9:03 pm; edited 1 time in total
Mackenzie looked him over and raised an eyebrow at his statement about her and Albus "yeah. We're Were dating now I guess" she said with a blush. When he warned her not to hurt him she narrowed her eyes " why would I hurt him?" She asked feeling a bit attacked 
@James Potter
He internally freaked and attempted to reassure her.
"Don't worry, it's not due to your family."
Not like he could judge himself...
"I'd be saying this no matter who my little bro has his heart eyes on. Honestly, Al's pretty sensitive and in a vulnerable time. His hormones aren't really, erm, what's the term, stable yet."
@Mackenzie Riddle

Mackenzie still felt unsure about what James was saying but nodded "don't worry James. I'm not gonna hurt him. I don't think I could. Honestly... I'm more worried about getting hurt. Or someone hurting him because of me. He can honestly do better. I don't know why he chose me. But I'm happy he did. I like him alot. I don't wanna screw it up" she said genuine emption in her voice 
@James Potter
"Obviously there's something about ya my bro likes. Don't stress over it and live in the moment."
He
was
getting better at this, right?
"Just be realistic in some ways and have fun. Usually, most relationships at your age don't last. Sometimes they do. Either way is fine as long as you're happy in the moment and cherish the memories. You're both growing and developing as people. It's normal to still be friends after the fact if you enjoy each other's companies."
James was actually capable of talking eloquently.
@Mackenzie Riddle
Mackenzie nodded and smiled "I want to be his friend no matter what. He was one of the first people outside my house that I didn't grow up with to be nice to me. He will always be important to me" she said rubbing the back of her neck nervously "I'm just scared of how your dad will react. Albus hasn't told him yet as far as I know" 
@James Potter
He chuckled.
"There's things I haven't told dad or anyone really, so don't worry about it,"
James replied with a smile.
"How did you two meet anyway?"
@Mackenzie Riddle

"we met at the quidditch shop over the summer when I was buying a jersey for my dad for his birthday. We bumped into eachother. Literally. He was all flustered and it was cute. Then we went for ice cream and just got to know each other" she said blushing at the memory 
@James Potter
"Now that, he didn't tell his own bro, but I was doing my own errands then,"
responded James with a chuckle.
"Don't listen to the critics."
@Mackenzie Riddle

Mackenzie smiled softly. She wanted to get along with albus' family. So it wouldn't hurt to ask a few questions about James too. Keep the conversation going "what about you? Any girl got your eye? Or guy? I mean... Not that i think your gay! I just.... Don't want to assume. I mean... " She said babbling as she was evidently nervous 
@James Potter
How was he going to answer that question?
"Yeah, someone's got my eye."
Hopefully that was good enough of an answer.
@Mackenzie Riddle

Mackenzie smiled when he said he had his eye on someone "that's good. It's always a good thing to have love" she said with a laugh " I wonder where Albus went off to... " She said looking around for her boyfriend
"Yeah, yeah. It is."
This definitely wasn't his forte.
"He might've went to piss."
@Mackenzie Riddle
Mackenzie nodded "probably." She wasn't used to talking to someone for this long and felt her nerves start to pick up. She hoped Albus returned soon "I think I'm gonna go look for him. Nice talking to you James" she said with a smile before walking off
---
Permissions in this forum:

You cannot reply to topics in this forum