current time
Apr. 2021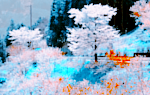 staff
Admin Xaria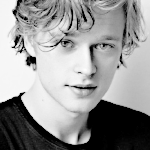 Admin Violet
Who is online?
In total there are
3
users online :: 0 Registered, 0 Hidden and 3 Guests
None
Most users ever online was
139
on Wed Jul 03, 2019 9:12 am
Credits
Skin & graphics made by Xaria. The Harry Potter franchise belongs to J.K. Rowling. All original characters belong to the respective user that made them along with their posts. No copyright infringement intended.
Atticus sneaked out one night to go to the roller rink to see someone, it was the first date of his forbidden relationship he did not care in his eyes he had loved the man for a year but did not know how to approach him. He just could not believe that his dreams were coming true that he was actually going on a date with the man that he thought he would never have. It really was a surprise to the boy t find out that Darren had feelings for him as well, but it was also the best feeling, as he now knew that it wasn't a one way crush.
Atticus waited nervously at the counter for Darren to arrive, he could not help but feel the butterflies in his stomach and his thoughts telling him that the man was not going to show. Darren had agreed to the date he kept telling himself, he will be here.
@Darren Parker
Darren arrived to the roller rink a bit late. He had been hesitant and nervous about coming, but he finally decided to do it. He walked up behind Atticus and wrapped an arm around his waist "sorry I'm late. Got caught up with some stuff" he whispered in his ear 
@Atticus Nott
Atticus smiled when he heard Darren's voice, and his arms around his waist. He turned around in the other's arms and kissed him on the cheek.
"It is alright, you are here now. Do you want to start on the rink or with food, and we can talk."
Why was he so nervous, why was he just blabbering on, Atticus had no idea the man was already his yet he just did not know what to do he was older than him but that shouldn't matter.
@Darren Parker
Darren smiled down at him and kissed his forehead "let's eat first. I get crabby when I'm hungry" he said with a laugh and lead him to the food court section of the roller rink "what do you want, love?" He asked looking down at his boyfriend
@atticus nott
Atticus nodded, and leaned into him he loved being close to him. When he was asked what he wanted to eat he couldn't help and bite his lip there was only one thing that he wanted right now, and being in public he could not have him.
"Hmm how about a burger and fries?
He asked as he smiled at the other,
'damn why is this so hard?
Atticus thought to himself, he usually could find anything to say, and anything at all, but he was at a lost for words.
He slipped a hand into Darren's back pant pocket and gave them a slight squeeze,
'damn it is tight,'
he thought to himself and was so happy that the man was his.
@Darren Parker
Darren listened to him and nodded at his order. He then told the cashier what Atticus wanted and he ordered himself a corn dog and fries. He could tease Atticus a bit on this date. After he planned to take him back to his house for a bit. He smirked when he felt atticus' hand and looked over at him. He looked so damn cute, it was hard for him not to pin him to the wall then and there. He took the food when it was ready and led Atticus to a table. He sat down and handed him his food before taking a bite of the corn dog.
@Atticus nott
Atticus unwrapped his burger and took a bite, he could not help but keep looking at Darren, and was glad that he had come. He could not help but think tonight will be fun, the first real alone time that they had together all summer. He could not help but think how jealous his sister would be that he snagged one of the hottest professors at school, he just could not tell her just yet.
"So I believe I don't know much about you other than the fact that you are going to be the head of my house and DADA professor, tell me something about your life?"
he asked with a soft smile.
@Darren Parker
Darren raised an eyebrow at Atticus statement and chuckled, "There's not much to know." Darren wasn't one to share information on his life willingly. But if Atticus were to ask the right questions, he would certainly answer them, "What do you want to know?" He asked as he finished his corn dog and snagged a fry off his boyfriends plate with a smirk.
@Atticus Nott
---
Permissions in this forum:

You cannot reply to topics in this forum