Guest
sexual orientation
sexual orientation
blood purity
blood purity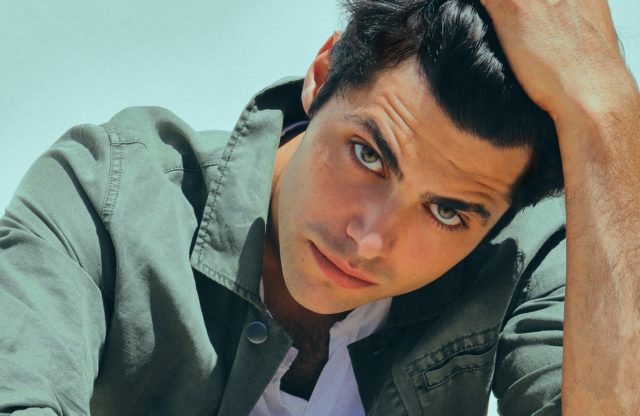 Basics
Name: Atticus Nott
Nicknames: Atti
Titles:
Date of Birth: February 19, 2004
Age: 16
Blood Status: Pureblood
Hometown: London
Current Home: London
Nationality: British
School: Hogwarts
Sexual Orientation: Homsexual
Wand: 10", Oak, Dragon heart string
Appearance
Hair Color: Black
Hair Style: short and messy
Eye Color: Hazel
Body Type: Athletic build
Height: 6'3
Other Distinguishing Features: N/A
Clothing Style: Letterman jackets, paired usually a black t-shirt, dark jeans and green converse shoes
Personality
Attiucs is rather bold, manipulative and cunning when it comes to get information or things that he wants. He is protective of his twin sister and will kill anyone who tries to hurt her, he also feels that he can tell her anything however he does not know how to tell her about his current relationship. He weighs all of his options before he makes a move on all matters no matter what they are. That being said he is not afraid to speak his mind and will let everyone know his thoughts on the matter at hand.
History
I found out that I am not straight as I thought that I was part of me wants to blame that on my father as he was never around when I needed his love. Anyway back to how I realized my sexuality, I was at the Halloween dance last year and well none of the girls actually appealed to me it was rather a dashing gentleman who I wanted to dance with. The problem was he was already with a date and it was a female student. I felt all my hopes crash as how could I want a male that was not what I was taught, how would Alayna react or more so how would my dad. I really did not care about his opinion but I wanted his approval more than I knew at that time.
After this realization during the entire dance I noticed my eyes being drawn to the men and well I did not want to seem weird so I asked a rather beautiful young lady to dance. I kept telling myself that this was who I was supposed to be with a member of the opposite sex. After all that was why females were created. However it just did not feel right to me I had no idea what I was going to do but there was one thing that I knew and that was I was not going to tell my father. I had no idea how he would react, nor what he would do to me for that matter.
During the summer I ended up starting to seeing someone, the only problem is that he is a professor. Our relationship must be kept a secret until I graduate in two years, two years that I won't be able to be with the man I love openly, I am sure that we will find ways to see each other around Hogwarts but not being able to tell anyone about him is driving me insane. To make matters worse he is the head of my house, how am I am going to be able to stand the coming school year.
badges
Guest
sexual orientation
sexual orientation
blood purity
blood purity
badges
---
Permissions in this forum:
You
cannot
reply to topics in this forum