current time
Jan. 2021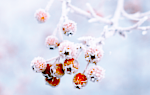 staff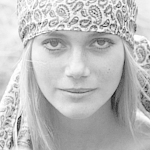 Admin Xaria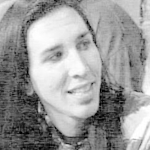 Admin Jules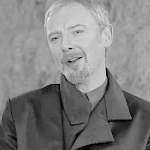 Admin Violet
Who is online?
In total there are
7
users online :: 1 Registered, 0 Hidden and 6 Guests
James Potter
Most users ever online was
139
on Wed Jul 03, 2019 9:12 am
Credits
Skin & graphics made by Xaria. The Harry Potter franchise belongs to J.K. Rowling. All original characters belong to the respective user that made them along with their posts. No copyright infringement intended.
Azazel just felt awkward for a reason he and James knew, what a way to start off the school year by having sex on the way there. He had no idea if James had told Blanche anything. He just kept quiet and looking at James, not knowing what to do, it didn't help that this entire school looked strange as well. He had got lost trying to find the great hall and he was supposed to act like he had been there for the seven years, he wondered why he was chosen for this mission of infiltration.
@James Potter
,
@Blanche Labelle
"I think I might streak the party. Once the little kiddos are in bed,"
James whispered semi-jokingly.
"I dont want to scar Hugo."
He was trying his damn hardest to function as normally as possible. This awkwardness that couldn't be helped was bothering him.
@Blanche Labelle
@Azazel Baptist

Usually, Blanche would have encouraged James streaking through the great hall as an end to the night; but she couldn't quite speak right now. She was looking between them, then looking at the floor, then pulling some very strange expressions.

"I need to ask you both a question." She said finally in an undertone, her eyes rather wide.

She had suspected something about James, when they had broken up. Of course, she agreed that their 'relationship' was weird, and they being friends made so much more sense. But... that it could actually be more than that? And a question of sexuality?

"You," She whispered, tapping James on the nose. "And you?" She tapped Azazel on the nose.
Azazel looked at Blanche as she said that she had to ask them a question, he wondered what it could be as honestly he had no idea that she did not know James' sexuality. He had to laugh when she tapped him on the nose but panicked slightly when he figured out what she wanted to know.
He was not to be in love with anyone but he could not help it James he was just so... How could he describe the boy he just had no words. Azazel also did not know what to say to her that would not make the matter worse, or more awkward so he just decided to remain quiet.
@James Potter
,
@Blanche Labelle

Blanche sighed. She supposed their silence and struggles spoke enough volume, though.

"James," She said gently, and held both his shoulders. "It's okay. I'm happy for you both. But don't keep Blanchey in the dark..." She hit him with a full on pout. Did she have an inkling that maybe, perhaps, James went for the same team? There were several times where she thought so. It didn't really matter to her what he was though, as long as they would remain friends.


((Agreed to skip Azazel for right now))
He couldn't help but to tear up a bit. Last thing James expected was to be directly confronted about this
relationship
.
"Yes, Azazel and I have a thing going on..."
Good start, good start.
James wrapped a hand around one of Blanche's wrists to remove her hand from his shoulder.
"C-can you keep it on the down low?"
He didn't feel like elaborating.
@Blanche Labelle
@Azazel Baptist

She didn't know how hard it was for him. She just didn't. They may live in an age where sexual preference wasn't judged as much, but James was forever stepping on eggshells around his father, the media, everyone. She put her hand by her side, and nodded.
"Yeah, you know I will,"
She said seriously, and looked at Azazel.
"Look mister,"
She pointed a finger at Azazel,
"I know you and I don't really know each other too well, but you hurt Jamesy and I will..."
Well, threats weren't her forte.
"Be very disappointed."
She finished, lamely.
Then she practically pounced on James, and gave him an overbearing hug.
@James Potter
@Azazel Baptist
Similar topics
---
Permissions in this forum:

You cannot reply to topics in this forum