current time
Apr. 2021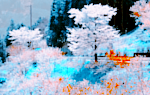 staff
Admin Xaria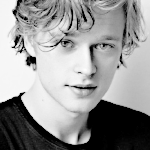 Admin Violet
Who is online?
In total there are
3
users online :: 0 Registered, 0 Hidden and 3 Guests
None
Most users ever online was
139
on Wed Jul 03, 2019 9:12 am
Credits
Skin & graphics made by Xaria. The Harry Potter franchise belongs to J.K. Rowling. All original characters belong to the respective user that made them along with their posts. No copyright infringement intended.
Albus saw Mackenzie and he walked over to her with the slice still dangling from his lips, he quickly bit off a bite before placing the slice on the plate that he grabbed.
"Hey, do you want to go on the dance floor after we eat some of the pizza?"
He asked before taking another bite as he looked at her and waited her to respond. Al did not know why he felt so nervous around her, she was just a friend after all or did he want her to be more than that? He really was not sure what he wanted.
@Mackenzie Riddle
Mackenzie looked over when Albus approached her. She smiled nervously and agreed after Carina's practically pushed her onto him "sure. Pizza and dancing sounds fun. But I have to warm you. I'm a horrible dancer" she said with a soft laugh and grabbed herself a slice of cheese pizza. She bit into it and smirked "this is good." She said laughing a bit more " your brother force you to come or are you here on your own free will? " She asked wondering if James had kept true to his word of forcing Albus to come 
@Albus Potter
"I actually came because I wanted to talk to a certain little blonde about something,"
Albus said giving her a slight smile before taking another slice of pizza,
'Why is this so hard? What if she doesn't like me like I like her?'
He thought to himself almost talking himself out of what he wanted to ask her, he just did not want to be rejected.
"wou... would you like a drink?"
He found himself saying instead of what he really wanted to say.
Damn it why can't I just form the words,'
He thought to himself.
@Mackenzie Riddle
Mackenzie smiled "would that certain blonde be me?" She could tell he was nervous. When he asked if she wanted a drink she laughed "you wanted to ask me if I wanted a drink?" She asked before nodding "yeah. Do they have any muggle sodas? I like the one called coke. " 
@Albus Potter
"I will go check,"
He said face palming himself on the way, wondering why he could just not ask her out. His mind drifted slightly to Darcy,
'No, I can't think of him, I am here to ask Mackenzie out.'
He thought to himself as he looked at the drinks and found one that said coke on it, pouring a glass, he rehearsed what he wanted to say.
Returning to her he offered her the glass,
"My lady,"
he said with a smile. Now if he could only form the words that he wanted it would be great,
"I um actually wanted to ask, if you.."
Oh no here he goes again freezing up,
'Just spit it out Potter tell her you want her to be your girlfriend, it is not that hard, you are making yourself look like a fool,'
he thought trying to give himself a mental pep talk.
"Ummm.. you would want to be my girlfriend,"
he finally manged to say it now all he had to do was wait.
@Mackenzie Riddle
Mackenzie smiled and nodded as she waited for him to return. When he came back with the drink she took it and sipped from it "thanks" when he called her 'my lady'  she laughed softly and listened to his words. She could tell he was nervous. But about what? When he finally asked her to be his girlfriend she went wide eyed "wait girlfriend? You're serious?" She asked a bit surprised at what he was asking her. But of course she nodded her head "Albus. I'd love to be your girlfriend" she said setting the drink down and throwing her arms around him in a hug "this is ok, right?" 
@Albus Potter
---
Permissions in this forum:

You cannot reply to topics in this forum