current time
Apr. 2021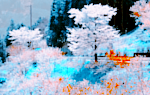 staff
Admin Xaria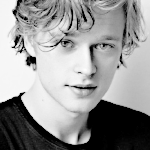 Admin Violet
Who is online?
In total there are
3
users online :: 0 Registered, 0 Hidden and 3 Guests
None
Most users ever online was
139
on Wed Jul 03, 2019 9:12 am
Credits
Skin & graphics made by Xaria. The Harry Potter franchise belongs to J.K. Rowling. All original characters belong to the respective user that made them along with their posts. No copyright infringement intended.
He woke up.

There was a lot of soil everywhere. Around his desk and... everywhere. From the smell of things, he had also been lying in some. The elbows of his jacket were coated in it, so he patted them down and stood up. Blink once, twice - what was he supposed to be doing, again? There was something urgent he had to attend to, he knew it. He looked about the greenhouse. Ah - yes - teaching.

On the chalk board he had already drawn (with wand) a very intimate depiction of the Puffapod. That was what he was supposed to teach. But, well, he didn't ruddy well want to teach them about the boring stuff! He wanted a little more action than that. Oh - they were waiting outside, weren't they? He unlocked and opened the door to the greenhouse with his wand, sitting behind his desk all the while.

"Come on in!" He sounded almost hysterical.
Louis entered the greenhouse as instructed, and looked around. There were a lot of unusual plant varieties in there. Smiling at the professor, he took his seat at a bench and waited patiently for the class to begin.
Abeline arrived at the class and smiled at their professor "good afternoon professor" she said with a smile. This was her favorite class. As the TA she already knew alot of what they would be studying so she knew she could pass easily
To say Seul-ki was excited for her favorite class would be an understatement. In fact, she had been looking forward to Herbology all summer!

"Good afternoon!"
Herbology class sounded like a lot of dirt and a lot of gross, green, slimy things. She didn't want to take the lesson. Perhaps her Father could write to Professor Snape and excuse her from the lessons, under the grounds that she utterly refused to keep getting her clothes washed. She wore her dragon hide gloves when she entered, held a grimace from entrance to desk, and was careful not to touch anything.

Ew! There was a bit of soil on the chair next to her!
Chloe walked into the Herbology greenhouse and she saw here people already. She wasn't that good here but she managed to get by. The girl did stand a bit further from others. She didn't know any of these people here. Maybe one day she will.
"Afternoon! Hello, hello. Okay..."

He looked at the board again and stood up.

"Sorry. Just can't start with puffapods, they're much too boring. All right. Who here can tell me the name of a flower that has a sharp defence mechanism?" He asked the students enthusiastically, while still waiting if anyone else would show up.
Abeline knew the answer of course but she wanted to see if anyone else did. She leaned back in her chair and looked around at the other students
Nina made her way into the greenhouses with a smile on her face, because she was looking forward to learning about Herbology. Even if she had sucked at anything that involved soil, she had been more skilled with a sword or a knife. So this was an adjustment for the young witch who was doing her best to be adjusted to class and everything that came with it. So she slipped into class hoping he didn't notice the fact that she had been late for his class.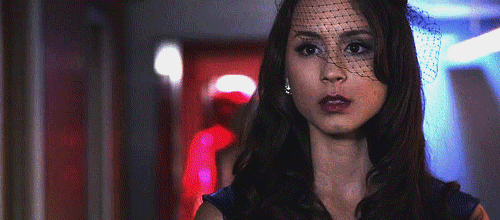 Sadie had made her way into the greenhouses and there was no lie she wasn't the most intrigued with the fact that her new professor just so happened to be here boyfriend's father. And she didn't know what to think and she had decided she would try her best to get out of his sight and would just go with the flow even if she did like Herbology to an extent. Taking a seat in the back, Sadie listened to the professor and hoped he wouldn't bring up Leo's name. Because this was embarrassing, and hadn't been sure just how Leo thought about this thing, because it meant they couldn't sneak around much.


Parker loved Herbology, because it meant that he was able to get his hands dirty. Plus he found the plants to be really interesting and he was ready to learn just what they all had been and from what he saw of the new professor, Parker found him intriguing, even if was the father of his archnemesis who he hoped wouldn't be showing up, because he didn't know what shit Leo would try to pull. The Ravenclaw had got to class and saw the board read Puffapod, and the Ravenclaw raised an eyebrow. Then thought he'd chime in with an idea. "Isn't that the plant that produces large pink seedpods?" he asked with an eyebrow raised hoping he was right. Plus he wanted some house points.
@Bertram Belvedere

credit goes to krista at Shadowplay!
Brinley didn't like Herbology to say the list, because she wasn't the best at the topic. And she knew it was always one of her lower grades and didn't even get why they had to take it. So she decided to stay out of everyone way for the class and only talk when she was called on.

Kyle loved learning about Herbology and made his way to class excited. Because he wanted to learn something new and wanted to do something that productive. So he entered the class and took a seat in the front hoping he didn't alarm the professor and hoped he wouldn't be in trouble or anything because he couldn't imagine behind in trouble. So he sat and waited.

Abeline watched as more people arrived and turned towards her professor. Being the TA she knew alot of students would come to her for help. And she didn't mind that. She just hoped they were at least somewhat competent when it came to the subject. She didn't want to have a bunch of brain dead clueless people coming to her for help
Penelope entered the greenhouses hoping she didn't miss too much just yet. She hoped this new professor would be a good one with some sort of connection to nature - the previous professor wasn't exactly the most respectful.

She waved to the professor softly greeting. "Hello!"
Bert beamed at Parker Cavendish. "The puffapod? That's right er..." But didn't actually know his name. "... young sir. Five points to Ravenclaw! Now, the answer I was really hoping for from my previous question was the fanged geranium! A personal favourite of mine. Hello, dear." He added, as Penelope entered the greenhouse.

"Before we make a start on the boring part," He said, meaning the puffapods, "I want to show you all something very special. It's likely something you won't come across here in Britain, but is native to the other side of the world! In New Zealand. The same family as the Raoulia: the Cloud Fungus!"

He pulled out a plant that looked like some weird, brain-like cluster. Green and purple. Covered in fine, white pores.

"Now. Make sure you don't touch it, or make any loud noises... (I suppose)... anyway! It's spores are particularly deadly. Isn't it wonderful!" It was a matter of opinion. There was nothing particularly wonderful about the look of it. "It's properties are mainly for strengthening brain cells, and can be used in a variety of different enhancement potions."
Abeline listened as professor belvedere showed them his new plant. She was intrigued. She knew of the cloud fungus but knew they were also extremely rare and extremely deadly if tended to the wrong way "professor how did you obtain this?" She asked curious as to how he got the plant in question
Chloe had listened to what was going on this class now and she made to be sure to take even the notes. She just figured that these things might come handy someday. "That's some very interesting plant," she said in the whisper there now, mostly to herself. "So this plant basically could be used in some potions too?" she asked there now something. She just tried to understand why this plant was showed exactly. She was just the muggleborn so she always had weird questions anyways, the magic was new to her still even if she was in the fourth year.
Amara was running a little bit late. Not that she was really bothered by that fact. The next class she had to make it to was herbology. And Amara absolutely despised herbology. She wasn't a fan of getting soil beneath her nails and she had had a bad experience with mandrakes in her second year. Yeah, it was safe to say that any moment she could miss of this class was one more moment she wouldn't have to deal with the nasty fertilizer, dirt, screaming plants. She didn't even try to hurry.

When she did walk into the greenhouse, it was in time to hear the nasty looking fungus being spoken about. She frowned, crinkling her nose up in disgust as she muttered to herself under her breath, taking a seat as she did so. "Ewww, disgusting."
Keelin was intrigued by herbology and figured it could be useful to know what plants were beneficial for what. He listened to professor eagerly, and looked at the plant being discussed with intrigue as he never heard about it before, he jotted down the properties of the cloud fungus as he heard a girl call it disgusting, he wondered why she thought it was so.
---
Permissions in this forum:

You cannot reply to topics in this forum