current time
Jan. 2021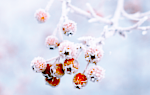 staff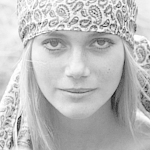 Admin Xaria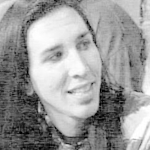 Admin Jules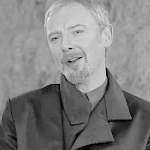 Admin Violet
Who is online?
In total there are
6
users online :: 0 Registered, 0 Hidden and 6 Guests
None
Most users ever online was
139
on Wed Jul 03, 2019 9:12 am
Credits
Skin & graphics made by Xaria. The Harry Potter franchise belongs to J.K. Rowling. All original characters belong to the respective user that made them along with their posts. No copyright infringement intended.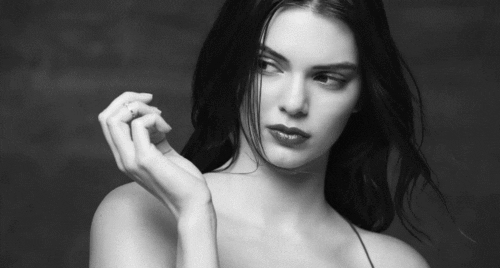 Basics
Name: Daphne Amora Cavendish
Nicknames: Daph
Titles:
Date of Birth: 14th February 1996
Age: 24
Blood Status: Pureblood (Turned Werewolf)
Hometown: Kingston upon Hull, England
Current Home: Bristol, England
Nationality: England and Greek
School: Hogwarts (Former Slytherin)
Sexual Orientation:  Heterosexual
Wand: 11 inches, Ash, Dragon Heartstring
Appearance
Hair Color: Black
Hair Style: Her hair comes down to her breasts and is often worn in various styles.
Eye Color: Brown
Body Type: Skinny and Fit
Height: 5.10
Other Distinguishing Features: Nope
Clothing Style: A mix of sexy and rather formal. But it tends to vary.
Personality
Daphne is someone who is what you can call a good girl who went bad. The former jewel of the Cavendish legacy, Daphne was a girl who was Ambitious and Intelligent. Very focused on her future and following in her family's footsteps of becoming a Quidditch legend. Even if she had always been a person that had cared only about herself, but she never would not do something for someone, and benefit herself when it came to a situation. Daphne was always willing to help others, but just as long as it wouldn't interfere with what she wanted. Having always been someone who was rather selfish, but not to the degree in which she is now, because she used to be someone who did care about other people's needs, and would try to her best to help them.
But with all that has happened in her life, Daphne has in many ways abandoned those values in which she was grew up following. Now Daphne has become a purist and resentful towards many people after being turned into a werewolf and getting involved with people she shouldn't. Now she is someone who does not love and only shows love for her son, who she has even grown to show resentment towards for exposing her to the world that she hates.
Now Daphne is someone who uses people to her advantage, and tends to look upon her students as pawns that she think the Death Eaters could be of use for, and is someone who is willing to do anything to make sure the Death Eater's get a purist world. And she's also somene who loves to sleep around and isn't very committed when it comes to relationships.
She is feared by her students and is often known as being very ruthless and seductive, enjoying to see her students have misfortunes and tends to play favorites, in regards to her students. Which makes people mad and something that her little sister is willing to expose. But Daphne plans to be ahead of any students who might and try to stop her true intentions, which is to try and use her students for recruitment to the Death Eaters.
History
Daphne grew up as the third oldest child of the Cavendish clan, and for most of her life had been regarded as the jewel due to how she did everything that was asked of her. Having been aside from her older brother the only two children to naturals at Quidditch from a young age. Which had made her parents extremely proud of their kids, and expecting too much of her younger siblings. For most of her childhood she took a lot of pride in the Cavendish name, and had plans on trying to carry on the great legacy that came with being a Cavendish.
When she went to go Hogwarts at eleven years old, she was placed into Slytherin which made her family extremely proud, even if they were in other houses. Her first couple years of Hogwarts would go by easy for the young Slytherin who had did rather well in her class, never as good at her younger brother, but she was always regarded as the second smartest out of the children. Flying would prove to be one of her most exceptional classes during her first year at Hogwarts, and also Charms would end up being something that she very good at, which she would later end up teaching.
In her second year at Hogwarts, Daphne had made the Quidditch team as a Beater which was a position that she had took a lot of pride in and excelled at. A position she would end up playing up until she had gotten pregnant in her seventh year after sleeping with a werewolf. Charms and Quidditch would prove to be Daphne's true loves throughout her years at Hogwarts, and she even managed to become Captain of the Slytherin Quidditch team. A position that made her happy and something that her parents had loved to boast about how great their daughter had been, and how she was going to go so many places.
The summer before her seventh year would be where Daphne would sleep around with a werewolf who had managed to get her pregnant on purpose due to how he had been jealous that she was going off to Hogwarts and would forgot about him. So he got her pregnant, and it was where Daphne life had come crashing down, when she found out she was pregnant. Having to give up Quidditch had been one of the hardest things that Daphne had ever done, because she spent her entire life working a ton to play Quidditch professionally only to be told that she couldn't. And the guy who had gotten her pregnant had left to leave her to clean up his mess and raise a kid on her own.
Her pregnancy would end up being something that would affect Daphne a lot who had in many ways become resentful after being left and told that she couldn't follow her dreams for the time being. And with hopes of taking time away from Quidditch only to come back when she could. Having made deals with a team that would be the case. At the end of her seventh year, she gave birth to her son named Greyson who she loved to all ends of the Earth. Vowing to raise him to not worry about the expectations that had come with being a Cavendish child, which had angered her parents. And after taking time to take care of her son, Daphne worked on getting back into Quidditch.
But a year after she gave birth to Greyson, her son's father came back into the picture, demandng that he saw his son and how he would prove to be useful with his family's back. Daphne didn't not feel like giving her son to werewolves and wanting to raise him. Ths would anger Greyson's father who had to an extent understood, but it wouldn't be two weeks after he left her house. She would find herself getting attacked by a werewolf while walking home from a bar with her friends.
This would be where her Quidditch career ended offically, having been set to start playing for Puddlemere United with help from her parents. Everything was taken away from Daphne as she spent weeks in St. Mungos trying to heal from her bite. Her son had been sent to stay with her parents who were taking care of him while she was recovering. But the werewolf bite would end up turning Daphne into a werewolf and into the hateful person that she is to this day.
A year after being turned into a werewolf, Daphne had gotten involved with wizards who were dedicated to the dark arts, who had in a way converted into a dark wizard. Having already been filled with hate from being turned into a wolf, Daphne had slowly been descending into the person that she is to this day and had in many ways let being a wolf consume the person she used to be.
Now Daphne has been plotting to get revenge on the guy who turned her into the wolf, and after being regarded with more disappointment Daphne has become cruel and hopes to one day make the world pay for the troubles that she has. And joining the Death Eaters is something that has in many ways strained her relationship with her parents, and how she has even chosen the Dark Arts over parenting her son Greyson, and how Daphne is plotting to one day turn people into werewolves for the Death Eaters, and tends to find joy in doing so. Also hoping to one day kill Greyson's father for taking away her dreams and ruining everything for her.
For the past year, Daphne has been teaching at Charms which is a position she uses to scope out her students to become werewolves and also join the Death Eaters. Something that her younger siblings despise her for which she hopes to one day convert them to becoming Death Eaters. And intends on raising her son as a purist.
.

---
Permissions in this forum:

You cannot reply to topics in this forum