current time
Apr. 2021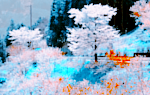 staff
Admin Xaria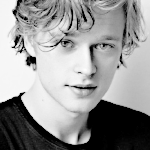 Admin Violet
Who is online?
In total there are
5
users online :: 0 Registered, 0 Hidden and 5 Guests :: 1 Bot
None
Most users ever online was
139
on Wed Jul 03, 2019 9:12 am
Credits
Skin & graphics made by Xaria. The Harry Potter franchise belongs to J.K. Rowling. All original characters belong to the respective user that made them along with their posts. No copyright infringement intended.
Page 2 of 2 •
1, 2
First topic message reminder :

Chaos was actually excited to get to try his hand at teaching for a change, he had learned that there had been some students who had been hornier than usual and was a need to educate on these feelings to help them better understand and how to go about them safely. He believed that this type of education was received best when taught around the age range of 15-17, as they seemed for the most part to be the most mature and were beginning to or already had started developing into adults. He had sent out an owl to the students in that age range and said that it was to be a new mandatory subject for them.

Topics
The Human Body (reproductive system)
Sexual transmitted diseases
Protection methods
Morning after charms
---
Ezra didn't like getting owls and he knew sex was something that Hogwarts took seriously, because his sister got expelled for being pregnant. So Ezra knew this was something that the school took seriously and he didn't feel like sitting through a class. But he needed to set an example for his little sister and he was going to do that and he had entered the Health classroom, seeing others were there. Rolling his eyes Ezra took a seat waiting for class to start.

Evelyn was looking forward to Sex Ed there was no lie, because she knew they would be learning a lot and she knew it was a well-needed talk. So she made her way to class and took a seat in the front of the classroom hoping others would be as excited as she was.
Sadie hadn't been feeling up to par and she knew that she was pregnant. So hearing about a Sex Ed class had bothered Sadie to pieces. Since she knew she'd have to see Leo, Pandora, everyone she didn't want to see. So she had made her way and she saw her brother. And for once in her life she wanted to be by her little brother and she took a seat by him. Giving him a smirk,
"Looks like you get to sit by your big sister,"
she said with a smile. Not really caring that he was walking to someone.
"Or do you have other friends with this lion friend of yours."
she said with an eyebrow raised.
@Dewey Wood
and
@Parker Cavendish
Nina didn't know what to think when she heard about a possible Sex Ed class being taught, because she knew it would be something that she wasn't used to. As Durmstrang didn't teach that and she had decided it could be interesting to learn about and she was willing to learn about it.  Because she knew it was an interesting topic and she entered the classroom. She went to the middle and took a seat while she waited for the class to begin.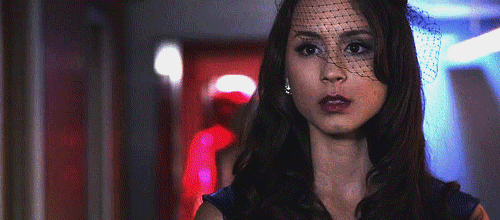 Lakelyn wasn't sure what to expect out of this mandatory health class. The owl she had received has been terribly untelling. Just more or less giving the time and day of a class she was apparently obligated to take on top of her other classes. She hadn't been the only one to receive the owl, though. It seemed that nearly everyone had. Or at least everyone in her year as well as fifth and seventh years. Which was interesting.

By the time she made it to the class, most of the seats beside people she knew were taken so she ended up having to sit by some others who she didn't quite know as well. Sure, almost everyone knew everyone else's names by this point from having classes together but she couldn't actually know everyone. Even if she tried. She sat down in the empty chair and waited for this class to begin.
Chaos looked at the ever growing class and sighed, he really was wondering what was up with the headmaster. With a flick of his wand he expanded the room, and had tables set up; "Alright so there is five tables in each row, and four rows. Choose a table and take a seat, keeping in mind that there is only five per table."

Chaos was definitely going to need to ask about having a second teacher, however he had to admit that he was a little scared of the headmaster. "Who ever is at your table is your group, and first matter of buisness to discuss is the reproductive tract, male and female," he said as he set a couple images on the board with his wand.[/b]
Skipping would have been easy but knowing he'd be tracked down and likely dragged to the class while having its merits, wasn't something he wanted if he found himself in the middle of fun when it happened. Wondering if this 'health' class was anything like the one at his primary school, Rafe found himself a bit more interested. Listening to the chatter around him a vulpine smile grew on his face as his eyes shined with amusement. Oh, this was priceless! Taking a seat, he propped his chin on his hand, elbow on the desk as he hummed lightly under his breath. Oh good. They were starting with the reproductive system. Rolling his eyes, he wondered if he could sleep through the boring bits without getting caught.
Penelope stumbled into class feeling rather lucky to have made it in time to split into groups. Decisions, decisions...

Hopefully people weren't too cliquey or finding a group was going to be a pain.
Page 2 of 2 •
1, 2
---
Permissions in this forum:

You cannot reply to topics in this forum