current time
Feb. 2021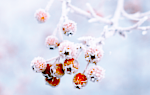 staff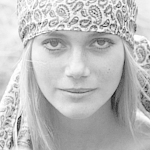 Admin Xaria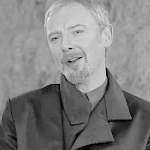 Admin Violet
Who is online?
In total there are
10
users online :: 1 Registered, 0 Hidden and 9 Guests
Jovian Medina
Most users ever online was
139
on Wed Jul 03, 2019 2:12 pm
Credits
Skin & graphics made by Xaria. The Harry Potter franchise belongs to J.K. Rowling. All original characters belong to the respective user that made them along with their posts. No copyright infringement intended.
Page 1 of 2 • 1, 2
Chaos was actually excited to get to try his hand at teaching for a change, he had learned that there had been some students who had been hornier than usual and was a need to educate on these feelings to help them better understand and how to go about them safely. He believed that this type of education was received best when taught around the age range of 15-17, as they seemed for the most part to be the most mature and were beginning to or already had started developing into adults. He had sent out an owl to the students in that age range and said that it was to be a new mandatory subject for them.

Topics
The Human Body (reproductive system)
Sexual transmitted diseases
Protection methods
Morning after charms
Being an apprentice for him was such a dream, but she needed to keep it together and remain professional. After all, Cherry wanted to retain her position rather than lose it and let Faye have all of him.

"Hello, professor!"
Carina was obviously interested in taking the health lessons. Seeing as she wanted to be a healer she planned to attend every single one of them.  When she received an owl about a new mandatory subject she was a bit shocked. By she knew she had to go. She arrived in the classroom and smiled at the professor "hello professor Lestrange" she said as she took a seat
Faye hoped that everyone stayed mature through this lesson. She would feel a great deal of shame and annoyance that her peers would cause trouble for Professor Lestrange. After all, he was a very kind man. Nothing like his surname suggested. Also he was very...

"... handsome." She breathed, a little too loudly. She gave Cherry a funny look as though she had uttered it though. Good to have a scapegoat handy. "Morning, Professor." She said in a thoroughly put-on, airy-fairy kind of voice like a twelve-year-old trying to sound like her Mother over the phone.
Louis arrived at the classroom, not knowing what to expect. Judging by the looks of everyone else, they were all in the same boat of anticipation. Carina seemed to be sitting by herself, so he took the seat next to her. "Hey," He whispered, touching her hand briefly under the desk and smiling.
Carina smiled when Louis arrived "hey." She slipped her fingers around his and felt a small blush spread across her cheek as she leaned over and kissed his lips softly "I see you got the owl as well" she said pushing her hair from her face 
@Louis Weasley
Alayna entered the classroom and looked the professor over. Damn he was hot. She sat down and propped her head in her hands with her elbows on the table. She could learn to enjoy this class of it meant getting to look at him every day. She wondered if Atticus would show up. She hoped so. She knew he would get a kick out of professor dream boat
James entered class after receiving that letter. This class would've been useful a term ago. Instead, he had to go off of no knowledge and whatever intuition he had. Seeing Louis, he took a seat near him.
"Hey, Lou Lou!"
@Louis Weasley

He was surprised that she wanted to show him that level of affection, and in class no less. It was incredibly sweet. He watched her intensely, admiring her lovely, big eyes. Just as he felt he might be having a 'moment', however, James's voice made him jump slightly.

"Oh - hey - James," He said pleasantly, smiling. "What do you think this class is about?" He asked the two of them in an undertone.
Carina giggled softly as she felt Louis emotions then turned to James. She smiled at him still holding Louis hand under the table "hello James" she said in a dream like voice as she turned back to Louis
Cassiopeia wasn't sure about what this health class was but it seemed to be mandatory for her. The girl had walked into the classroom and she saw there a few familiar faces. "Hello Professor," she said with a small smile. "Hey Carina, Louis and James," she said to them. "Also hey Alayna," she said to the girl and sat down behind her.

Celeste entered class hoping it wouldn't be too awkward. These were the kind of topics she wouldn't just talk to her mother about after all.

Spying James, she took a seat near him as he was at least a housemate.
Iris walked into the classroom and looked around at everyone who was already there. Did she really have to learn about all this private stuff with a bunch of other people?
It's with great reluctance that Ingrid slips in through the door of the health classroom, the fact that this was mandatory for the more 'mature' students made it clear that this wasn't really going to be about health, it was going to be about sex and relationships. The talk about the birds and the bees had been awkward enough to have with her parents, she didn't need to have all of it explained to her again by the weirdo Professor Lestrange while half the class made googly eyes at him. Telling Professor Lestrange she wouldn't need this class because she had no intention of distracting herself from quidditch and schoolwork with relationship drama probably wouldn't get her out of the class.

The only way out is through, Ingrid thinks, and sits on the side of the class with the most girls.
Delaney wasn't sure why did she have to take this health class even. It's not like she will learn there anything new. Even her brain understood what all this was about. This was too late for her. She wasn't that innocent as people think. She has done that already. So yeah at the end the girl still walked into the classroom and took a seat far end at the back of the room. She had decided just to pretend that she is listening and well not do much here. She just attends because she has to, she can't afford any more skipping of classes this year.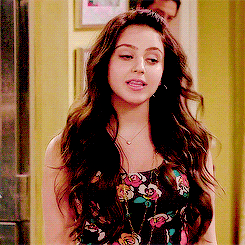 Molly knew health was mandatory and well once she knew it was only for older students she made the connections about what it could be. She wasn't even active at all. She had no clue even who she liked, she was still so confused about all this.

Anyways the girl walked into the classroom where there were many people already. She took a seat next to Cassie. "Hey guys," she said with a small smile on her face.
Health class was something Elaisa would skip but she can't since she is supposed to take it. There is no way out of it. She at first didn't understand it but soon it all clicked for her when she figured out why it was only needed for older kids.

The girl walked into the class and smiled a fake smile. "Hey, professor and everyone else," she said and took a seat where ever was empty seat.
Health class? Sex education? What else could he have learned? His father already gave him that talk a few years back. This just felt highly redundant.
However, Narkissos knew he had a responsibility to show up and pay attention and discipline if needed. He wasn't going to jeopardize his position when all he had to do was pretend this was all new information to him.
Spotting Faye, he sat beside her.
"Eyeing Professor Lestrange again?"
@Faye Phiera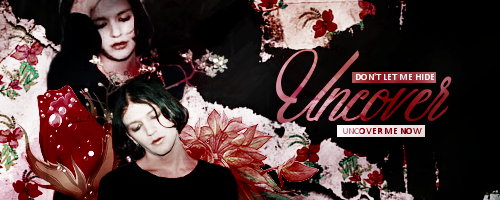 Ashton entered the classroom and took a seat near the back. He kicked his feet up on the desk and looked around the room. He smirked when he saw Jetson next to that girl that Louis always hung out with. He then scanned his eyes the rest of the way around the room before leaning back as he waited for the lesson to begin
Blake didn't like the idea of having a Sex Ed class, because he didn't feel like he needed. Because he knew that no one would listen and he thought for sure he was inviciable when it came to sex. So he didn't think anything could go wrong. And it made him laugh that they waited until girls were expelled for getting pregnant and shit years before. He heard talks about their Charms professor had been one of those girls who got expelled, but he cared about his grades.
So he had went to class and he looked around. Seeing Narkissos and Faye Phiera, the Ravenclaw walked over to them and he said to Narks.
"You know it's kind of late to teach this subject, because half the kids were expelled for that shit."
he said with a smirk.
@Narkissos Jetson

Dewey had made his way to the Hospital Wing after getting a letter about a class that was being held by the school healer and he didn't know what to think. So he entered and had looked around curious to what the class would talk and when he got there he waited in the back.


Jenna hadn't been one for romance even if she had slept with guys before and did all that. So when she heard about this lesson, the girl made her way. And when she entered she had rolled her eyes at the sight of Blake Kennedy, and she decided to make her way to the back. Hoping this lesson would end so that she could go to much interesting classes.
Parker made his way to the Health classroom after hearing about a Sex Ed class being held and he knew it was really important to go and see what was up. Even if he dreaded seeing Leo and Sadie who he couldn't stand, but it couldn't be worse than Daphne teaching. A professor he was most afraid of just because she was his older sister and had been evil. Even if most of his siblings were kind of a bitch to him due to how he was the rule follower in the family.
Entering the classroom, he went to sit by the Gryffindor keeper and he asked.
"Are you looking forward to learning about sex?"
he asked with his eyebrow raised, hoping his question wasn't too weird to ask even if he was very curious what others thought.
@Dewey Wood

credit goes to krista at Shadowplay!
Roxanne hated talking about sex because she knew damn well no one would listen to those topics and she knew people would make fun of a serious topic. But her parents would kill her for not going and she had decided to enter the Health classroom. Making her way to her cousin she looked at her and she said with a sigh.
"I don't get why we are here."
she said.
@Molly Weasley II
Lexi had gotten a letter from the school healer and had been curious about the class. So she had decided that she would make her way there and see what it was all about. Even if she knew it had to be a good topic due to how she knew health was important. So she entered and saw students were already there so she let out a sigh and made her way to the front where she took a seat.

Page 1 of 2 • 1, 2
---
Permissions in this forum:

You cannot reply to topics in this forum