current time
Feb. 2021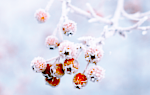 staff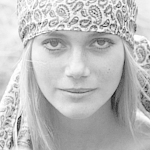 Admin Xaria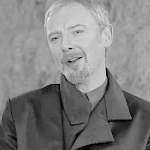 Admin Violet
Who is online?
In total there are
8
users online :: 0 Registered, 0 Hidden and 8 Guests :: 1 Bot
None
Most users ever online was
139
on Wed Jul 03, 2019 9:12 am
Credits
Skin & graphics made by Xaria. The Harry Potter franchise belongs to J.K. Rowling. All original characters belong to the respective user that made them along with their posts. No copyright infringement intended.
Alberich was in the classroom with a list of instructions on the board for his students to follow.

Welcome class!

1. Please write your name on the sign-in sheet in the back to make sure attendance is counted.

2. Respect your classmates' personal space and belongings.

3. Respect classroom property.

4. Be kind and courteous to one another. Help each other out if I'm occupied with a student.

5. You may sit with your friends, but I WILL separate you if you prove to be a distraction.

On the other side of the board was the topics they'll be learning for the year.


Spongify
Evanesco
Orchideous

He opened the door and placed a doorstop underneath it to allow his students inside the classroom.
Faye had wrote her name in the sign-in sheet and taken her seat. This is what she liked about Transfiguration the most: it wasn't a disorganised chaos of a lesson. Those made her feel incredibly uncomfortable. Professor Largo was very efficient. She liked that.
Molly wasn't super good at Transfiguration classes but she still was enjoying classes. So here she was walking in the classroom. She read information on the board. She did wrote her own name down and took the seat then.
Cernunnos walked into class actually wanting proper organization for once; sometimes, he just needed structure. Oh, of course it was a bit of an obligation being a core subject taught by one of his uncles.

Waving at Alberich, he took a seat and got out his phone to scroll through Instagram.

take me down and you hold me right spin me all around, i feel so dizzy, i fall into you, you rock me, you rock me, you rock me in
Nina had been trying to adjust her transfer to Hogwarts, and hadn't been used to the classes in which where taught at the school. But she was doing her best to make sure everything was going to go as planned and she made her way to Transfigurations. She entered the class and looked at the board and let out a small sigh, it definitely wasn't Durmstrang. But she would adjust taking a seat she had looked and saw a student on his phone. "They allow phones in class here?" she asked the boy. Hoping she didn't sound too weird, because you didn't see that at Durmstrang, and it was definitely something she'd consider for future classes.
@Cernunnos Largo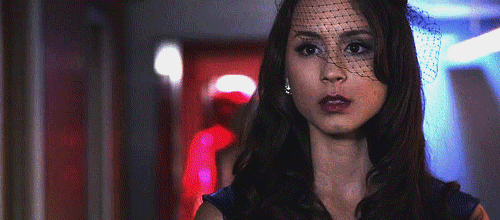 Ingrid walks into the room and sets her textbooks on the desk next to Molly, flashing her a smile before walking to the front of the room and writing her name on the sign up sheet. She wasn't a genius in classes but she always worked hard, it was the only thing she had that made her stand out from the crowd.
Ezra made his way to the Transfigurations classroom and he had entered taking a quick look around the classroom and he rolled his eyes. The boy didn't like going to classes and he soon took a seat in the back of the class and he waited for the class to begin. As he looked around to see all who were in the class and in reality wanted the class to end.

Kyle had liked Transfigurations and there was no lie it was on his list of favorite classes. Even if he liked Cooking and various other classes better. But he had found it fun and he entered the class and he saw the board before taking a seat. He went to take a seat and he had looked around to see what the class would bring for upcoming year and saw what the topics were. He was confident and ready for the class to begin and hoped it would be fun.

Esme walked into the Transfiguration classroom and read the board and what was required of her, she easily found the sign in sheet and wrote her name happily on the list, when she was done she found a seat by itself, she was still a first year and didn't really have friends yet but she was going to hopefully have some before the end of the year. Esme sat down.
Transfiguration was one of Summer's worst classes. It all depended upon precise movements of your wand and she was always terrified of getting it wrong, which she did in many occurrences. She guessed there had to be at least one class that she just did horribly with. Too bad it had to be one of the core classes that she would have to take every single year.

She walked into the classroom, knowing that she had to take the class and just hoping that she could maybe eventually get better at it. She didn't have a whole lot of hope for it, though. She looked around and saw that there were still a few seats open, so she took one towards the middle of the classroom after writing her name on the attendance sheet.
Transfiguration was something that had been on Asriel's list of classes he couldn't wait for and had tried to find everything he could about. Ever since he'd run into the professor in Hogsmeade a few years ago. He was sure his father had been tired of hearing him ask about everything he knew about the subject to where the man had eventually just given Asriel a few lessons and his first year text book. After stopping and getting his own first year book this summer, he saw that the books were different and couldn't have been more thrilled. He still wanted to know what he could so had made sure he'd arrived on time to this class he was looking forward to. Entering the class, he saw what was written and immediately went and added his name to the sheet as requested than sat down in a seat to wait wondering if Spongify had something to do with sponges and what they would need those for in a Transfiguration class?
Alberich was surprised at how few students had arrived. Wasn't this a core subject? He cracked a smile when he saw the young boy he had met a few years back.

"Is that everyone?" he wondered as he compared the amount of pupils on his roster to the ones in class.
Jenna rushed to Transfigurations with hopes that she wouldn't be late because she didn't want to be and she was crunched on time as it was. The witch made her way up to the sixth floor nervous, because she didn't know what to do to. Once she got the class she let out a sigh, and said. "I'm sorry if I'm late, Professor Largo. I'll just take my seat." she sighed as she took a seat.

Hoping for the best and not get I trouble.

@"Alberich Largo"
Nemmy entered the class avoiding everyone, before she went and took a seat in the back. Not really wanting to be here, and she rolled her eyes. Why did she have to take all these classes, it's not like they were going to be getting here anywhere. She'd learn much more in a different place, and she had watched as Professor Largo asked if that was everyone, and she groaned.

This was going to be a boring class.
Marcus knew she was running late for his class and he hoped he would make it before the professor starts with the lesson. So the boy did basically ran towards the Transfiguration classroom. Once he was near it he slowed down and walked into the classroom. "Sorry, If I'm late," he said simply and took a seat somewhere where was still empty.
Keir had already signed his name in and taken a seat. Transfiguration had some fascinating uses. He had an attachment to an old oak tree nearby the lake, and thought about learning how to shrink it enough to fit inside his pocket so he could take it home. Imagine having an oak tree in your pocket! Great! He'd also love to be able to shrink himself sometimes. Was that even possible? He listened intently to the lesson...
He glanced up from his phone and shrugged at the girl who commented on it.
"Probably not... But I do it anyway!"
@Nina Kozlova

take me down and you hold me right spin me all around, i feel so dizzy, i fall into you, you rock me, you rock me, you rock me in
Astra walked in, signing herself in she took a seat in an empty spot, curious about what was to be learned this term she was excited to learn new things. She sat and begun working on some homework from another class just waiting for time to pass mostly and for the lesson to begin.
Marilyn entered class really wishing she didn't have to be there; education wasn't important when she had her future career in the bag. She took a seat and crossed her arms waiting for instruction.
Dylan walked into the classroom and just took a seat somewhere where was the empty seat still. He didn't really wanna be here but he knew he needed the eduction in for his own future. So he now had to wait this class to begin.
Roxanne didn't care much for class but Transfugurations seemed nice enough. So she entered the class and made her way taking a seat. Before looking on the board and sighed, she was ready to go and pass her NEWTS not having to worry.

"You know as you get older it gets pointless," she sighed.

the mold is too deep to shape me
She didn't know how to take it when it came to rule breakers, and she said.
"You don't get in trouble for it either, at Durmstrang that's a lot of trouble."
she sighed.
The school was very laid back.
@Cernunnos Largo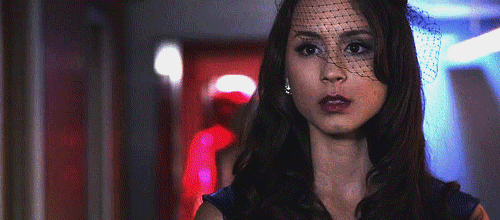 He nodded as he watched more students enter. "Remember to write your name so attendance is counted. So we're not waiting too late, can someone tell me what they know about the spell Spongify?"
After she had put her name down Esme heard the professor begin to speak and it popped her curiosity and then when he had asked a question she was the first one to speak. "It softens objects Professor" Esme spoke out.
@Alberich Largo
---
Permissions in this forum:

You cannot reply to topics in this forum