current time
Apr. 2021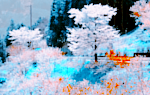 staff
Admin Xaria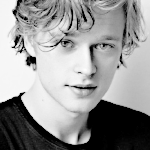 Admin Violet
Who is online?
In total there are
4
users online :: 0 Registered, 0 Hidden and 4 Guests
None
Most users ever online was
139
on Wed Jul 03, 2019 9:12 am
Credits
Skin & graphics made by Xaria. The Harry Potter franchise belongs to J.K. Rowling. All original characters belong to the respective user that made them along with their posts. No copyright infringement intended.
Page 1 of 2 • 1, 2
Snape set up the potions classroom for the upcoming year, he was disgusted how the last professor left it. He shook his head and sighed when he went through the inventory of the ingredients, he would have to get inventive it seemed as everything seemed to be rather low, he wished he knew that before hand as he would have put an order in for the ingredients that he needed. He made a note of what he needed right away and what could wait before placing this years curriculum on the desks.

Potions for the year:
Alihotsy Draught
Amortentia
Drought of the Living Dead
Hiccoughing Potion
Pepperup Potion
Darcy entered class hoping that it would be much better than the last few years; let's just say it wasn't that good of a class. Tying his hair up, he took a seat and glanced down at the list of potions on the desk. Hm, okay.

Sapphira was a little nervous about going to her first lesson. The fact that it was with the Headmaster of the school added a little extra pressure as well. She had heard some things about a 'Snape' or 'Professor Snape' from her parents, but she thought they'd said he'd died? A look of puzzlement was evident as she entered the class and took a seat. She couldn't have any more break downs. It was better to be brave now.
Serena practically ran to potions class, excited for her first lesson with her grandfather. "hello professor" she said with a wide smile. She was excited to be his apprentice as well. She took a seat and pulled out her potions book
Elaisa walked into the Potions classroom and it was one of the classes she did enjoy actually. She had always loved to learn about new potions and it was good to practise old ones too. So the girl looked at the board and smiled. "Hello, professor," she said with a small smile on her face. She knew that Professor Snape was also their headmaster but she didn't make big deal out of it.
Alayna walked into the potions classroom and took a seat by Serena. She knew Serena was gifted at potions and figured she could be of some use since alayna was not the best potions student
Albus walked into potions only to noticed a certain blonde male, suddenly the butterflies hit him again but this time they felt a whole lot worse than when he was with Mackenzie. He was confused as to what was going on as he was sure that he liked her yet here he was crushing hard again. Did he act too fast? He had no idea, he found himself walking over to Darcy and sitting beside him not even thinking that his girlfriend maybe coming he just wanted to get to know the other better.
"Hey partners?"
He asked softly giving the other a smile, trying not to act as nervous as he felt.
@Darcy Culkin
"Sure!"
Darcy responded with a smile. Usually, he was the one scrambling to find a partner.
@Albus Potter

Mackenzie entered the classroom and was about to sit next to Albus when she saw he was already partnered up. She frowned a bit and walked past him to sit by Serena and alayna. She didn't say anything. Just rested her head on the table
Carina walked into the class and noticed Mackenzie with her head on the table. She walked over to her friend and placed a hand on her shoulder and gestured for her to come sit with her which she did. She knew Louis would be fine finding another partner and wouldn't get mad at her for partnering up with Mackenzie. The two sat down and waited for the lesson to begin
Molly walked into the classroom too. She looked around the classroom to where to sit. "Oh hello professor," she said with a small smile. She soon sat down somewhere was empty seat.
Sadie rushed to Potions, because she didn't want to be late and knew that being the TA it wouldn't look good on her part if she late. Even if lately Sadie had been all over the place and hadn't been focusing much but she couldn't fuck up the one class he was good at. So she entered the classroom to see that students were already in the class and saw a paper on her desk. She nodded and took a look at it and waited for the class to begin, and hoped it went well.
Abeline entered the classroom and took a seat towards the back. She was good at potions, but not nearly as gifted as she was with herbology. She took a deep breath and waited for the lesson to begin
Rose walked into the classroom and the girl saw here a few familiar faces. She smiled a bit. "Hello, professor," she said with a small smile on her face and took a seat at the first row of the seats. She just was today a bit lazy to go somewhere back there. She waved even to Molly and she got a wave back too. Then she looked over the Albus, who seemed to be busy so she decided not to wave to him for now, they weren't on the best terms anyways.
Jaxon had to admit that potions sounded interesting, and the fact that it didn't need spells cast made it appeal to him all the more. He thought maybe he could have at least one class where he would not have to work too much at. Walking into the room with a slight swagger, as he looked for a empty seat. He found one by a beautiful blonde.
"May I sit here, madam?"
He asked with one of his signature smiles.
@Abeline Steele
Abeline looked up as a boy approached and asked if he could sit in the seat beside her "sure. Nothing's stopping you" she said as she leaned back in her seat. She hoped the lesson started soon
@jaxon Fulton
Dagger was exhausted, he was up late last night doing his latest conquest but it was so worth it when it came down to it. He walked into Potions and simply hid in the back, he honestly didn't want to be bothered that day.
"How are your other classes?" Darcy asked Albus with a small smile. Might as well get to know them a bit more while they're partnered for potions. "What potion do you think we'll make first?"

Al looked over at Mackenzie, and just sighed, he wanted to spend time with others. "Umm think, Alihotsy Draught, though that could cause the entire class to laugh hysterically," He said giving the other a smile it could be a very interesting class.
@Darcy Culkin
Potions was a class that Summer had always done well in. Well, she did well in all of her classes for the most part. Except for transfigurations which she just barely squeaked through. Anyway, potions had always been a class that appealed to her. She loved trying to figure out why each ingredient mixed with the others caused a potion to do whatever it was meant to do. It was always interesting to her and gave her the focus to try to figure out as much as she could.

Though, she did hate the fact that when she walked in the classroom, it was already pretty full. That meant that she was probably going to have to find someone else to sit with. Which made her nervous. Then she noticed that there was one table open in the back corner and made a beeline for it. At least if she was at the table first then she wouldn't have to play the game of asking if it was okay that she paired up with someone else. She could just nod mutely whenever someone asked her instead.
Snape watched as the class filled up, there were a few hopefuls in the class including his own granddaughter, going through roll call quickly his eyes rested on the name Potter, did Harry have kids and looking out he realized a student who looked just like his dad. Shaking his head slightly, he could not let this distract him from his lesson.

"Alright class who can name me a couple ingredients of the Alihotsy Draught? What are the characteristics of the drought? Finally what effect does the potion have on a person?" Snape asked as he watched the for a hand to call on.
Serena raised her hand quickly as she knew about this potion. She had brewed it perfectly over the summer and was actually quite proud of herself "the alihotsy draught is made from the alihotsy plant." She could have answered all of his questions but she decided to give other students a fair shot
@Severus Snape
When a blonde girl from Ravenclaw answered, he could tell he was going to really hate some of the people in here, she looked to be a no it all but lucky for him he was a master at potions, even though he didn't admit it to people, he was always one who got excellent grades in potions but he always lied and said he barely made it.
"The potion's effect causes uncontrollable laughter" Dagger said as he flipped through stupid pages in his potions book.
@Severus Snape
Darcy looked over at Al when he turned out to be right. "Think the list is in order?" he asked in a hushed whisper hoping to not be heard.

Where was the ingredients list?

Summer had only just taken her seat when roll had been called and the questions began to be asked. The easy questions were quickly answered. The only remaining question was what characteristics the draught had when brewed. For a moment, she warred with herself over whether to raise her hand or not. When no one else hurried to answer the question, she slowly put her hand up into the air and waited to be called upon. "The draught is easily recognizable by it's blue fumes." She said softly, shyly. She was always stuck between wanting to let her professors know she knew the answer and not wanting to draw attention to herself.
Page 1 of 2 • 1, 2
---
Permissions in this forum:

You cannot reply to topics in this forum