current time
Apr. 2021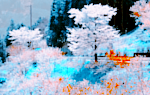 staff
Admin Xaria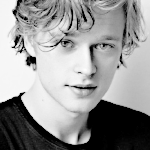 Admin Violet
Who is online?
In total there are
6
users online :: 0 Registered, 0 Hidden and 6 Guests
None
Most users ever online was
139
on Wed Jul 03, 2019 9:12 am
Credits
Skin & graphics made by Xaria. The Harry Potter franchise belongs to J.K. Rowling. All original characters belong to the respective user that made them along with their posts. No copyright infringement intended.
Page 2 of 2 •
1, 2
First topic message reminder :

This room was drab. There was no life to it, and there were cobwebs forming on the instruments. "This isn't acceptable," Reed said to himself.

With a bit of magic, he got the room cleaned and in shape. Something, however, was still missing. It was bland. Nothing made the room stand out.

Aha! That's it! It needed color.

With a wave of his wand, he had the room transformed to be very colorful - almost psychedelic.

Opening the door, he stood by it. "Come on in, folks. We're gonna cover lotsa things this year."
---
"Ji Yoo?!" Well, he only listened to her in passing, but he knew she was pretty good. "One of my friends has your mixtape!"

"Yeah! Let's hear some bars!"

Ji looked around before standing up, and realized that one of her housemates was just standing in the background, she walked over to her and offered her hand,
"Come up with me, let's show them what you got to offer okay?"
She asked giving her a smile. The other would only have to help with one line she just wanted her to be known in the class.
After talking to her fellow Hufflepuff Ji Yoo walked to the front, and hoped that the girl would follow her, but she would be fine if she decided to stay in the back where she was. She set the microphone to her petite height, and began to rap.
@Mackenzie Riddle
Mackenzie's part: I'm going solo lo lo lo lo lo, I'm going solo lo lo lo lo lo
Mackenzie bit her lip when Ji told her to help her with the song "i- I don't perform in front of others" she said nervously. She had horrible stage fright and suddenly there she was performing for other people. She listened to Jis rap and when it reached her part she closed her eyes and sang into the mic. She was afraid to open her eyes so she just kept them closed and listened to Ji rap
After he saw Ji Yoo and some other kid perform, he realized he made a fatal mistake.

"Oh shit!"

Reed covered his mouth not knowing if the expletive might impact his position.

"Good performance, girls. I apologize for not realizing you were in class uhh..?" he wondered clearly not holding onto a roster for reference.
"Riddle. Mackenzie. It's ok,I don't perform. Honestly. I'm only here so I don't have to take my sister's class" Mackenzie said being completely honest. While yes Mackenzie could sing and actually had a good voice, she didn't like to perform in front of other people.
Blanche just stared. She saw Mackenzie up there with her, and realised that she was pretty nervous. But, amazingly, she managed to sing very well. After their performance, Blanche stood up immediately and started clapping.
"I'm making an ass out of all of us by assuming we all have some level of vocal ability. Let's hear some pipes."

He looked over the room before pointing at James. "Fellow dude, show me what you're capable of."
James was a bit thrown off by the demand. He cleared his throat and did a brief warm up not even expecting to sing. He's written a couple songs, but he was more confident in his guitar playing than his singing.

Glancing at Blanche, he gulped nervously before trying to think of a tune to sing. Once he came up with something, he sang a tune from a Muggle record he enjoyed.


Vanessa watched everyone around her and smiled softly when James began to sing. He was quite talented. While yes Vanessa loved to sing she could never be like James and Blanche and just sing in front of others so freely
"My boy's all grown up," She sniffed, pretending to weep. James was a good singer. She knew that! It was great to see him actually demonstrating that in front of everyone else. She looked at Professor Jackson, and smiled absently. He really was something. His enthusiasm and encouragement was exactly what musical people needed to show their talents. Wasn't he sort of cute, as well? Hmm...
Peyton rushed into the classroom knowing she was late. It did not look good on her as the music teachers apprentice to be late. She blushed and gave a meek smile when she looked at professor Reed "I'm sorry. I lost track of time." She looked around at everyone who was already there.
Okay, whose vocals did he need to hear next?

"No big deal," responded Reed to the girl who just arrived. Safe to say he wouldn't put her on the spot just yet.

"Alright, Blanche, show us your skills!"
Ji Yoo had to admit that there was some talent in the room, not sure how many of them knew it, at least they got some time to hone their skills in a safe place. She had decided to just listen in on the class and maybe give some advice if she found that it would help. She was sure that professor Jackson would not mind.
--- Post-break Time Skip ---

Knowing how one of his students has been having an exceptionally hard time lately along with the mood in general just being sad, Reed came up with a project for them to embark on as they finish the rest of the school year. One of them managed to end up arrested too, but he didn't want to ponder too much on that as it, ultimately, wasn't his issue.

"Listen carefully, kids. I know we've all been going through crap, but I got this project idea for the remainder of the term that'll also count as your final exam once you've completed it. You'll be creating your own demo tape or record to send out to various labels in the wizarding world 'cause it'd be rad if I got some more successful students."

He began handing out a packet of instructions and a timetable for each of his students.

"Basically you'll be learning how to write your own tracks, if you haven't already, along with some stuff on music theory and producing for you to eventually record either lo-fi with your own means or with school-granted funds towards some recording studios in the area. I'm expecting 3-5 tracks, but you're free to do more for extra credit, practice, and experience. Any questions?"
"Are we allowed to use stuff we've already written or does it have to be something completely new?"

James was allowing himself to be excited; this seemed like a once in a lifetime opportunity to him.

Cassiopeia listened what was said and she just starred at the professor. She had no clue how to do any of this. Cassie didn't get any of these what was said just now. "How does anyone even record songs. I'm not familiar with that part of muggle technology at all," she had to admit there now. She said mostly to anyone who was in the room. "Is there like someone who could teach me the basics of this?" she had to ask. She knew it was rude to speak without raising her hand.

"Kid, the concept of recording sound isn't exclusive to Muggles. I'd know because I'm muggleborn myself."

Okay, seemed like he needed to get some students technologically literate.

"Have you ever listened to the radio or some Celestina Warbeck records? Those involve sound recording."
"Well I'm pureblood, not from all from purist family these days but still there is much muggle technology what is unknown for me," she said simply with a sigh. She didn't follow everything.

"I have listened to radio before but no clue what that second thing is even. Never heard it," she had to admit there now. She wasn't sure how all this was gonna help her there now. She really was clues about all this.

Page 2 of 2 •
1, 2
---
Permissions in this forum:

You cannot reply to topics in this forum