current time
Feb. 2021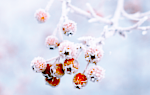 staff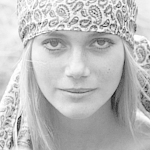 Admin Xaria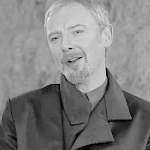 Admin Violet
Who is online?
In total there are
7
users online :: 0 Registered, 0 Hidden and 7 Guests
None
Most users ever online was
139
on Wed Jul 03, 2019 9:12 am
Credits
Skin & graphics made by Xaria. The Harry Potter franchise belongs to J.K. Rowling. All original characters belong to the respective user that made them along with their posts. No copyright infringement intended.
Page 1 of 2 • 1, 2
This room was drab. There was no life to it, and there were cobwebs forming on the instruments. "This isn't acceptable," Reed said to himself.

With a bit of magic, he got the room cleaned and in shape. Something, however, was still missing. It was bland. Nothing made the room stand out.

Aha! That's it! It needed color.

With a wave of his wand, he had the room transformed to be very colorful - almost psychedelic.

Opening the door, he stood by it. "Come on in, folks. We're gonna cover lotsa things this year."
Well, might as well try and make things not so awkward. James wasn't going to miss music class even if it was the last thing he did.

Where was Blanche?

"Heyo, teach."

Vanessa entered the classroom and looked around. She wrinkled her nose a bit at the bright colors but forced a smile on her face "it's pretty bright in here" she said setting her bag down and taking a seat.
Cassiopeia has been interested in music awhile now thanks to her friend Blanche. So yes here she was in the music class today to learn more. She kept looking around the place and could tell it was very colorful. "Hey Professor," she said with a small smile.
Blanche stepped in.
"Whoaa~ this is so... Beatles... Revolver... '66..."
She beamed at the Professor.
"Looking good Professor!"
She meant the room. But... hmm. She grabbed Cassie and dragged her to sit next to James, meanwhile giving Vanessa a wave.
"Awh look at Jamesy all rapt and ready to learn,"
She teased, ruffling his hair.
@James Potter
@Cassiopeia Malfoy
@Vanessa Zabini
Mackenzie walked into the classroom and was immediately let with bright and Loud colors. She blinked a few times letting her eyes adjust before shrugging and taking a seat. She didn't really talk to anyone and she figured Albus would not be joining this class. She only did to get out of Delilah's stupid evil class
Last edited by Mackenzie Riddle on Tue Aug 27, 2019 12:23 pm; edited 1 time in total
Vanessa smiled at Blanche and gave James a wave as well. She had met him briefly on the train and he seemed nice enough. She hoped she would be able to show off her voice during the class. It was her best instrument after all. Yes she played multiple actual instruments. But she preferred to sing over everything else
"Reminds me of Donovan. Sunshine Superman anyone?" he laughed once the vivid colors finally kicked in.

James looked up as Blanche ruffled his hair. "What are we gonna learn, teach?"

He briefly waved back at Vanessa hoping the class would be more hands-on.

"Revolver is a good album, yeah. Part of my record collection. I brought some of it I can show one day or something."

Lesson plans were a concept not native to him.

Reed thought a bit on James' Donovan reference. "You dig psychedelic rock? Cool. Also, the answer to that question is a lot of things. Honestly, I don't have a plan."
Cassiopeia was surprised when Blanche dragged her to near James. She wasn't that big fan of Potter's and Wesley's. She didn't mind them but she barely spoke them.

She listened what professor said but she didn't know much about it. She was still learning about music. She was grown up than most people. It all was still interesting.

He wasn't a man with a plan? Well, at least he was actually interacting with them. The other teachers were absent for most of the lessons. "We could... introduce ourselves, say what music we like, say what we hope to get out of the lesson?" She suggested, shrugging.
"I'll start!"

That didn't take long. An ice breaker. Help improve whatever impression Reed had of him.

"I'm James. I'm a Gryffindor in my sixth year. I know how to play the guitar and a bit of drums."

Cassiopeia listened what was said now. She didn't know much about music but she knew what were guitar and drums by now. She didn't follow all music styles.

"I'm Cassiopeia. But yeah people tend to say Cassie. I'm also sixth year Gryffindor. I know a bit how to play drums, still learning," she said with a small smile.

Vanessa stood and waved at everyone "hi. I'm Vanessa. Blanche here calls me Nessy. I grew up listening to classical music because of my father. But I actually prefer pop and muggle 80s rock. My favorite song is bohemian rhapsody by queen. I actually knew all the lyrics by the time I was 7." She said laughing a bit at the random fact " I'm a singer. I also play the bass guitar, piano, keyboard, violin, and cello. I also dabble in song writing And I'm a fifth year ravenclaw"
"Scaramouche scaramouche." She had to get that out of her system before taking her turn. "I'm Blanche, sixth year Gryffindor, dabble with the keys but what I really like doing is angrily singing about things that don't anger me. Like cats." Bit of an ominous reply, and she chuckled a bit. "Oh and one day I wanna get a band together and take them around the world with heck knows what money."


He nodded listening to the students. "Alright, cool, I wanna see what ya got."

Reed picked up an electric guitar and summoned James from his seat.

"Acoustic guitars are more affordable. Let's hear you go on an electric."

He went through all the instruments. "Blanche, here we have a piano we can charm into a synthesizer."

Thinking, thinking...

"Okay, you play a shit ton of stuff. Here's a bass," Reed said to Vanessa handing her one.

"You play some drums?" he asked Cassie. "Here's a drum set. Let your intuition guide you."
James examined the guitar thrown at him. Grabbing a pick, he began playing whatever came to mind.



Vanessa took the bass from him and smiled at the artwork behind it. It was a cherry red with a black stripes down the center. It was beautiful. She put the strap over her head and played a few minor chords before going into an intensive riff she had just perfected the other day "killer"
"Ooh!"

Prof Jackson was the best. "Hmm okay... I heard Nessy mention 80s, so let's roll with something like that. Er... okay." She pressed a button and a little backing tune started to play. "Okay... we can still roll with this. Um..."



Camille, after hearing some of Snape's concerns, decided she was going to briefly watch the music class to see what was going on.

She couldn't help but think that Snape would be pleased. A smile grew on her countenance. These kids are in good hands.

Cassie looked at the Drums set what was there now in front of her. She didn't really know fully any songs. She looked at it and took a deep breath. She played then something random she could remember. She didn't really know song name.

Ji Yoo walked into the music classroom, she never thought that she would be there, yet she let the professor talk her into attending the class. She found a seat and wondered what the professor had planned and why he had invited her to the class. Flipping her ebony hair over her shoulder she waited to be called upon or whatever as she did not need the class being a famous rapper already.
"Sounds great, everyone. Soon, I'll start doing a bit more one-on-one stuff."

He smiled when he saw that Ji Yoo had come to class. "Alright, kids. If you didn't know already, Ji Yoo's currently the young Queen of Rap or something like that. She could also be thought of as a wizarding e-girl or something like that. Yes, I do listen to chill lo-fi beats for studying on Youtube."
Mackenzie watched the other students with their instruments and wasn't sure what to do. She didn't play instruments. She was a singer. She sat in the corner trying not to be awkward
Blanche stared at Ji Yoo. Probably everyone was staring at her right now, but Blanche couldn't help it. The fact that she was already established and still at school! She didn't quite know what to say at first. Then, eventually, she found her voice.

"Spit us some bars sometime?" She asked, grinning.
Page 1 of 2 • 1, 2
---
Permissions in this forum:

You cannot reply to topics in this forum