current time
Sep. 2020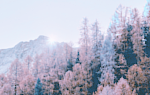 staff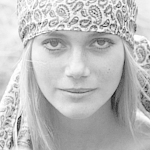 Admin Xaria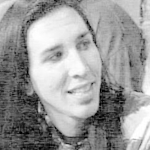 Admin Jules
Admin Topher
Who is online?
In total there are
2
users online :: 0 Registered, 0 Hidden and 2 Guests
None
Most users ever online was
139
on Wed Jul 03, 2019 9:12 am
Credits
Skin & graphics made by Xaria. The Harry Potter franchise belongs to J.K. Rowling. All original characters belong to the respective user that made them along with their posts. No copyright infringement intended.
Harry decided that his family is in need of some family time before his kids went back to school so he took a week off of work so that they could have a camping trip at Blackrock. He was not sure how they would handle the news, nor did he care it was time to be a family something that he had been neglecting for most of the year. It was easy to do when his kids were in school, however Ginny did not deserve his hours on end that he spent at the ministry on any given day.
After setting up camp Harry pulled up a chair and looked over his beautiful family, he could not believe at his luck he never expected to have children and be married but here he was. Harry just hoped that this trip would be a success and have very little family drama.
@Albus Potter
,
@James Potter
One thing James did not expect was to be camping on a beach. So much for trying to arrange time to see somebody before school started... That all went to waste.
"How was work, dad?"
he asked in an attempt to be civil.
@Harry Potter
@Albus Potter

Now Albus was not very happy to be spending a week camping on the beach, however he knew that his father's heart was in the right place. He also knew that James would not be happy as he was hoping to spend the rest of his vacation seeing that person who still had no idea who he was, but here they were stuck on the beach in a tent.
Al listened to James ask his father how his work was going and he knew that it was just to try and make conversation, but he said nothing. He did not want to get into his brother's relationship with their father.
@Harry Potter
,
@James Potter
"The same really, kind of boring if I do say so as there does not seem to be much going on lately."
Harry answered his son truthfully however he did sense something off in the ministry he just did not know what it was.
"How about you, are you excited to be going back to Hogwarts in just a couple short weeks? You to Albus how are you feeling about going back to school."
Harry said hoping to continue the conversation, he could sense that his boys were not to keen on camping but he felt it was what his family needed a week away from the distractions of the world.
@Albus Potter
,
@James Potter
"Hm, okay,"
he responded trying to not sound as dismissive as usual. James found himself unable to see a life with that as a career. Why? He had no idea.
"It'll be cool to hang with Blanche all the time."
@Harry Potter
@Albus Potter

Albus had got distracted thinking about Mackenzie again that he almost did not hear his father's question, a blush crept over his face when he realized that his father was talking to him as well.
"Umm, guess it will be alright, I really wish that I could have been home schooled though,"
he replied hoping to keep his father off the scent that as of last year he was enjoying the school and even felt like he belonged in the Potter family now.
@Harry Potter
,
@James Potter
Harry was glad to hear that his sons were at least somewhat excited to be going back to school, Al still wished to be home schooled but he couldn't change that at the moment. He however did catch the blush on his youngest boy's face and he pondered what could be the cause of that.
Turning to James he asked,
"What is up with Albus, he seems so aloof these past few days?"
He was really concerned about the boy though he was positive that it wasn't because he was being bullied or anything, could he have his first crush?
@James Potter
James looked over at their dad and chuckled. He covered his mouth trying to conceal his laughter only to blurt out,
"Al has a crush! Al has a crush!"
@Albus Potter
@Harry Potter
Albus shot his brother a look when he blurted out that he had a crush to his father.
"JAMES!"
He yelled at him he did not want him father to know about but it was out. Al went back looking at the water, he could not believe that his brother would just tell his secret like that.
@Harry Potter
,
@James Potter
Harry snickered at Albus' response to outing him, he had to admit that he did not think the boy was the type to have a crush yet. He guessed that Albus was growing up before his eyes but he still thought of him as his little boy. [B]"So Albus has a crush? Well that is news indeed,"[b] Harry said getting it through his head that Albus maybe would start dating soon.
@James Potter
,
@Albus Potter
"He likes some blonde. I heard they have more fun."
He was selectively giving info so Al didn't get murdered through words.
"Must be a family thing as I dated two blondes."
@Albus Potter
@Harry Potter

Albus felt his cheeks getting red, he was at least happy that his brother did not tell his dad who he was seeing. He just hoped the topic would change soon.
"Can we please stop talking about my crush?"
He asked his father and his brother he just really did not want this conversation to continue.
@Harry Potter
,
@James Potter
Harry was just having too much fun with this information to realize that Albus wasn't. His son had his first crush, what father would not rush on the chance to tease with this information?
"Alright, what would you like to talk about then Albus?"
He asked his youngest son.
"Are you excited for sixth year James, any plans for what you want to do in two years?"
He asked his oldest, he could not believe that he would be graduating next year.
@James Potter
,
@Albus Potter
James heard his dad's question and had no idea how to respond.
"I'm exploring my options. I think I'm going to attend university. I don't know what I'd major in yet though."
Hopefully that was adequate enough of a response.
@Albus Potter
@Harry Potter

Albus heard his father ask the question of what he wanted to talk about, however he did not know how to answer it he just knew that he did not want to be the butt of their jokes any longer.
"Umm, maybe tell us about your time at Hogwarts again?"
He asked just hoping to steer the conversation away from him, he did not want to ask about certain feelings as that would only bring up more teasing from his brother and father.
He was actually hoping that this weekend would be a distraction from his internal conflicts and so far it did not seem that was going to be the case. Starting to feel even more confused about his feelings instead of forgetting about them for the week.
@Harry Potter
,
@James Potter
Harry nodded, to James' comment only to laugh at Albus.
"My boy, you have heard about my time so many times, that I would he sure you have it memorized by now,"
he replied as he ruffled his youngest son's hair. He knew that Albus was probably just trying to distract him from the fact he had a crush, which was fair he however wanted to know how they were feeling this coming year.
Harry always wanted the best for his boys, and it pained him when Albus decided that he did not want anything to do with him, and the legacy of the Potter name. He however was starting to see glimpses of hope that Albus was coming back.
"Alright why don't you both, tell me what you are excited for this coming year."
@James Potter
,
@Albus Potter
"Al, if you want that so badly, all you have to do is enter any bookstore to see a shelf of unauthorized biographies..."
What was he excited for this coming school year?
"I have no idea. Just gonna go with the flow as usual. Probably prank my cousins."
@Albus Potter
@Harry Potter

---
Permissions in this forum:

You cannot reply to topics in this forum