current time
Apr. 2021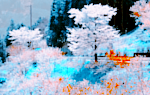 staff
Admin Xaria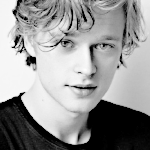 Admin Violet
Who is online?
In total there are
4
users online :: 0 Registered, 0 Hidden and 4 Guests
None
Most users ever online was
139
on Wed Jul 03, 2019 9:12 am
Credits
Skin & graphics made by Xaria. The Harry Potter franchise belongs to J.K. Rowling. All original characters belong to the respective user that made them along with their posts. No copyright infringement intended.
Page 3 of 4 •
1, 2, 3, 4
First topic message reminder :
Snape if he was being honest found the feasts to be a bore himself, and very outdated. He had decided that he was going to start the year with a party, he was also thinking of sorting the new students in private with just the prefects and house heads, that way he was hoping would be less nerve raking then doing it in an entire hall of older students. He had the school's elves get the hall ready, and had requested an unlimited supply of pizza and punch. Snape also transported the students back to the 80's a decade he knew that they would not be familiar with, however he felt that it could to added fun with a multi-color lit up dance floor and a live band.
Looking around at the hall, he thought that it looked spectacular and hoped that his students would too as it took almost the three months that he had before school to get it all figured it out. He also would be pushing back the curfews for an hour so that everyone could enjoy themselves and the older students would have some time without the littles.
The great Hall
---
Molly looked at Leo and just sighed. "That isn't really that important but yeah parents can be shit yes," she agreed with that much there now. She listened to what her fellow housemate wanted to do now and she wasn't sure what to say to that at first. "Do you realise that me sneaking in the boy's bathroom isn't that good idea and even with you. We can do something else with that mic if you want," she said with a smile. She actually liked the idea of stealing it away and doing something fun. At times even Molly could have some fun.
@Leonides Belvedere
"So... you're fine with stealing school property and potentially buggering up the whole of this party, but you're not cool about going into a boy's bathroom just 'cause you might see a willy?" He just needed to get things straight here. He laughed at her. "You don't have to go in there if you don't want to. Look. I'm not puttin' it in the girl's bathroom. Hearing a guy shit is one thing, but a girl... I dunno. Even I haven't got it in me to cause that kinda humiliation."

"We could always plant it somewhere near Potter. But, knowing him, he'd probably like that." Dingbat just didn't have any weak spots. He probably wasn't great in a fight, but Leo didn't see any reason to punch James Potter in the face. Not yet, anyway.
Molly wasn't sure how to reply to that. "Well yeah I'm okay with stealing, don't ask why but yeah I don't wanna see boys private parts," she said simply there now. She really wasn't ready to see them. She was very innocent still about that part. She listened to what was said next and nodded. "Well you can basically go in by yourself I guess too and I could keep sure noone sees you perhaps or something?" Molly had no clue why she had even agreed to this idea.
"Isn't there really any better ideas? Potter? Erm, my cousin? Well one of them?" she asked.
@Leonides Belvedere
"Eh... I dunno. Are any of them actually interesting?" He scoffed, leaning up against the wall now and throwing snacks into the air, then expertly catching them into his mouth. "No one's gonna be surprised when Louis says he's gay."

Louis had to be gay. Surely.
"Well so far the bathroom one seems the most interesting one," she had to say that and it was true. "And I don't think my cousin is gay but you never know," she said and smiled. Well, she didn't think her cousin was gay really.
She wasn't sure how do to all this. "I have never done anything like that. So yeah I'm bad at this," she said honestly there.
@Leonides Belvedere
"He is definitely gay."

But, he noticed, he was dancing with some blonde chick.

"That's why all the girls like him." Was his conclusion. That girl would be crying by the end of the night. Oh well.

"Just follow me but don't look like... pranged. Like suspicious. Or whatever. Hang on, got an idea." He seemed to switch course half way through this lousy explanation. "You pretend to be seriously pissed with me. Like go to shove me into the stage. I'll pull the mic over with me. It goes on the floor. You storm off and meet me outside when I've nicked the thing. Think you can pull that off?" He asked, smirking.
"Wait I think you have messed it up. You said earlier, Potter? So Louis is Weasley," she tried to figure all this out now in her little brain.

"Albus or James perhaps is gay. I'm not that close with them. So no clue," she said there now something and sighed.

She listened to his idea and thought about. "Well we can give it try but yeah I have had fights with my cousins before. So it might not be so hard," she said back with a smile. She really wanted not to be this girl who always did the right things.
"Look I'm a bit of a dick, you won't find it hard to push me."

He sighed.

"Wanna practice beforehand?" Baby steps were better for her. He led them out of the great hall for the time being.
"Hi,"
She whispered, bending her knees slightly,
"Why are we whispering? How are you, Zayzee?"
Weird nickname, but that was apparently what she was calling him.
Something dawned on Blanche. She stood up properly, and creased her brow. She looked between James, Azazel, and the music professor. A bulb was flickering inside of her head... almost turning on to full power. James was acting weird with Azazel. He had sex with someone on the train. He wasn't saying who it was. Azazel is whispering to them.
Blanche suddenly put her hand over her mouth.
@James Potter
@Azazel Baptist
Alayna nodded in agreement. She knew Cassie would kick anyone's ass who hurt her family. While she seemed timid and kind, there was a reason she was a Gryffindor. Fierce loyalty and bravery to the point of recklessness "I just hope she knows what she's doing. A Malfoy and a Weasley. What a scandal" she said a lightbulb going off in her head. She had some hot gossip and she knew just who to spill it to. She walked over to Blanche to get started on the gossip mill "got something good for you, my gossip filled goddess" 
@Blanche LaBelle
@Cassiopeia Malfoy
Blanche was a little disoriented from the conversation she just had, so it took a while for her to look at Alayna and actually register that she was talking to her.
"Oh, Layna... hi! Sorry."
She mimed bonking herself on the head,
"You know I don't like to gossip."
She didn't say that with much conviction, because at the next minute she was leaning closer to her and away from the other two boys.
"But I guess it won't hurt to hear..."
@Alayna Nott
Cassie looked at Alyana and just sighed there now. She knew this girl might not be up any good. She knew there will be now talking about Carina and Louis. Even she could figure these things out. "Yeah, I hope same. These can end up in the disaster but I hope it works out, for both of them sake," she said with a small smile. Cassie had followed Alyana basically. She didn't really have anything better to do. She just figured she would see what she does next, she literally tried to keep eyes on her sister too same time. She herself had no plans to today anyways.

"Carina Malfoy. Louis Weasley. Families despise eachother" she said pointing over to Carina and Louis "could be interesting. Or it could crash and burn" she said with a bit of a smirk. She loved Carina, she did. But honestly, she didn't see the couple lasting past the semester "what's up with you? You seem spaced out." 
@Blanche LaBelle
"Aww! They're so adorable!" She looked at Carina and Louis dancing. "Oh nothing, nothing. Think I just need a drink or something, maybe." She hoped, for everyone's sake, that no one got hurt over the new couple. She was concentrating on the other couple she'd learned about earlier, anyway...
Wow! His first party outside of a family gathering! How exciting!

Hugo's eyes lit up seeing all of the neon lights in the Great Hall. This looked very different than the photos and descriptions he saw.

"Wow!"
Kenzi rushed into the great hall, already being a bit later than she had wanted to be, as she took a fair bit to figure out what she was going to wear. She did have someone to impress tonight, and she also didn't want that girl to see what she was wearing so that delayed things as well.
Getting to the doors of the great hall, Kenzi took a second to readjust her outfit before swing the doors to the party open dramatically and searching the crowd for the Discordia.
Upon catching sight of the woman she was looking for, Kenzi strides through the crowd towards Discordia. As soon as she was in front of the other girl, Kenzi curties and say, "May I have a dance?"
Kenzi's Dance Outfit
@Discordia Lestrange
Discordia gave a small smile upon seeing Kenzi. Quite nice looking. Not the most regal, but it's fine. It worked for the
setting
.
"Why, yes, you may, dear friend."
Now, how was she going to hold Kenzkeal?
@Kenzi Mikeal

With consent having been given, Kenzi wrapped her arm around the other girl's back and pulled Discordia so that she is chest to chest with Kenzi. "Shall we my lady?" Kenzi asked as she started to lead the dance.

As soon as she entered, she felt very aware of having entered alone. People were with their friends, their boyfriends and girlfriends; it was all very intimidating. She had a mad urge to just scour the room for five minutes before pelting away in the opposite direction.

Everyone was so bloody tall as well...
Vanessa walked over to Sapphira and gave her a small smile "hello saph. I see you decided to join us" she said laughing a bit " it's a bit overwhelming sometimes. I remember my first year. But you'll have fun" 
@Sapphira Zabini
Once the littles left Hades went to the back and grabbed a couple cases of alcohol and brought them out, though he returned to the party completely naked. "Alright let's get this party started!" He called out to everyone as he placed the alcohol on the snack table, he really didn't care what the consequences were going to be tonight was a night to party.

He moved up to the dance floor with a bottle in his hand and began to dance, not caring that anyone knew he was in the nude. Which could have been because it was just second nature for him since he started stripping for extra cash, he also was high as a kite.
The night was slowing down, younger students had gone to bed, and Faye was yawning. Then, out of the blue... the Head Boy decided to make a very special 'entrance'. At first, her eyes were wide. She was staring in bewilderment. Then, she was looking away. She had one of her hands shielding her eyes.

"Oh god. Seriously?! She muttered, going a little red.
With the invisibility cloak wrapped around his wand, James ran back into the Great Hall having made great speed to avoid being in Hugo's sight-lines from the Gryffindor quarters.

This was so freeing! No robes or anything to tie him down. Why didn't he do this more often?

Blanche was giggling so hard, she almost turned blue.

"Anyone allergic to nuts?!"
Page 3 of 4 •
1, 2, 3, 4
---
Permissions in this forum:

You cannot reply to topics in this forum