current time
Apr. 2021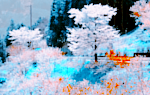 staff
Admin Xaria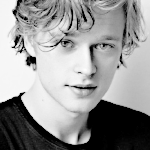 Admin Violet
Who is online?
In total there are
4
users online :: 0 Registered, 0 Hidden and 4 Guests
None
Most users ever online was
139
on Wed Jul 03, 2019 9:12 am
Credits
Skin & graphics made by Xaria. The Harry Potter franchise belongs to J.K. Rowling. All original characters belong to the respective user that made them along with their posts. No copyright infringement intended.
Page 2 of 4 •
1, 2, 3, 4
First topic message reminder :
Snape if he was being honest found the feasts to be a bore himself, and very outdated. He had decided that he was going to start the year with a party, he was also thinking of sorting the new students in private with just the prefects and house heads, that way he was hoping would be less nerve raking then doing it in an entire hall of older students. He had the school's elves get the hall ready, and had requested an unlimited supply of pizza and punch. Snape also transported the students back to the 80's a decade he knew that they would not be familiar with, however he felt that it could to added fun with a multi-color lit up dance floor and a live band.
Looking around at the hall, he thought that it looked spectacular and hoped that his students would too as it took almost the three months that he had before school to get it all figured it out. He also would be pushing back the curfews for an hour so that everyone could enjoy themselves and the older students would have some time without the littles.
The great Hall
---
Carina saw Cassie arrive and smiled as she walked over to her sister "hey Cas. Cute outfit. Wait a minute.... Is that my skirt? I've been looking for that for months." She said laughing " I don't mind you stealing my clothes. Just let me know so I don't think I'm going completely crazy. " She tightened her bun a bit and shook her head " I'm glad you decided to come." 
@Cassiopeia Malfoy
Cassie heard her sister voice and even smiled innocently. "Hey Carina. Thanks and yours is cute too," she said back with a smile. "This is yours? Thought it was mine. Anyways I can give it back later," she added. She hadn't taken in from her closet or something but she just found it from hers. "Well yeah. For once. Not sure if I will stay end of this."
@Carina Malfoy

"no worries. You can keep it. It was a bit big on me." She said with a shrug "you have to stay. Come on. It'll be fun" Carina said grabbing her sisters hand. They weren't that close. But part of her wanted that to change "please stay, cas" she said with a pouty lip "plus. I wanna talk to you about something" she said looking back over to where she had last seen Louis 
@Cassiopeia Malfoy
Cassie looked at her sister and wondered what was going on the mind of hers. "Okay if you say so. Thanks," she said and looked at her hand what Carina was now holding. She was surprised about it. She hadn't expected that. "Fine I can stay for now. I won't promise anything but I will try to stay until end," she said with a smile. She tried to figure out who was her sister now looking for. "About what? And why all of sudden You wanna share things with me?" She really was confused about things how her little sister reacted today.
@Carina Malfoy

Carina bit her lip as she looked back at her sister "well, you know. Girl stuff. Stuff I can't go to dad or Scorpius about. I just.... There's this boy I like. And I'm worried daddy wltn approve because of his family" she said sheepishly afraid to tell her sister who her crush was on 
@Cassiopeia Malfoy
Cassie looked at her sister and listened what Carina said now. "Oh erm. Not really expert there myself. But if you like him you should go for it or you miss your chance. Why wouldn't father like him? Which family?" Cas was now even more curious what her sister tried to tell or about who she talked. "You can trust me," she added.
@Carina Malfoy

"he-hes a Weasley. And you know daddy has ALWAYS hated the Weasley family. Ever since they were in school. But... Louis is so sweet and nice. And we rode the train together and he's just.... I don't know. I get all nervous and my hands get sweaty and I can't think straight. " Carina said rapidly in one breath due to her nerves 
@Cassiopeia Malfoy
Alayna entered the party with Vanessa and Serena beside her. The trip walked to the snack table and all grabbed a slice of pizza. They stood off to the side talking and people watching. Alayna found Mackenzie Riddle and raised an eyebrow when she saw her with Albus Potter. That was interesting
Cassie looked at her sister and her eyes were even wide open. She didn't really expect this. Even if she had suspected it might be one of the families their father didn't like. "Oh my. Erm. Well good luck. I'm sure father won't be so disappointed in that if it's you. If it would be me then that's literally other story," she tried to cheer her up there now. "You should go and talk with him. And tell even one day how you feel. He might feel same way. Never let your fear keep you away from what you want or you might regret it," she added. She had no clue why she said all this even. She literally tried to be there for Carina. She still cared about her.
@Carina Malfoy
"I'm sure daddy would be supportive of you as well. He does love you." Carina said trying to reassure her sister. She listened to her advice and nodded "ok. I'm gonna do it" she said nodding again before hugging her sister and walking over towards where Louis was "H-hey Louis." She said nerves choking her up a bit. She was glad she was the empath and not him. Otherwise he would be able to tell what a nervous wreck she was.
Cassie smiled. "Father has funny way showing that he loves me then. He never seems to like what I do. Ever since I came to Hogwarts. But it's not time to discuss it," Cas said with a sigh. "Good luck little sister. Just believe in yourself," she said with a small smile on her face; she might have shouted it. After her sister had left for a boy, Cassiopeia wondered what to do next or whom to talk.

Alayna walked over to Cassie and threw an arm over her shoulder "our little girl is growing up" she said wiping away a fake tear as Carina went over to Louis "if he hurts her, I'm gonna kill him." She said with a serious look on her face 
@Cassiopeia Malfoy
Darren arrived a bit late as he was making sure his outfit was absolutely perfect. He walked into the room and smiled at all the crazy outfits. He tightened his jacket a bit to hide the outfit he had on underneath. He grabbed a cup of soda from the table and sipped on it as he walked around keeping an eye on the students
Cassie looked at Alayna when she did throw arm over her shoulder. "Well she is growing up for sure. It's about time," she said with a small smile. She herself has never had courage to even talk much with boys. Well there has been a few but never ones she has crushes on and right now she likes noone. "Yeah. I'm sure I'd do same. Even if we don't get always along we still care about each other deep down," she said and looked at Carina. She had forget about that arm on shoulder for now.
@Alayna Nott

Molly wasn't that sure at first that she should go or not but she knew her cousins and etc will be here so the girl decided to show up too. She hoped that she won't regret her decision later on. The girl walked into the great hall with a smile on her face, trying to look confident. She saw a few people she knew. Instead of going to talk with people the girl walked over the snack table.
Molly's outfit
Louis turned and looked at Carina standing there. His eyes swept the length of her, and it brought a smile to his face.
"You look stunning,"
He said, unable to hold back. But after he'd paid the compliment, his features seemed to droop a little; to the point where it seemed like he was straining to keep up his usual, beaming smile.
"Good to see you, Carina."
He said, in a would-be delighted voice. Again there was something about it that seemed forced.
@Carina Malfoy
Carina smiled softly but then picked up on his change of attitude. Being an empath, it was like a giant neon signal saying he was not ok. "Louis what's wrong?" She asked placing a hand on his arm. Touching him she could feel the emotions in his body coursing through her own. Something was definitely wrong "let's go for a walk" she said not as a suggestion. But more of a 'Were going on a walk. And you're going to tell me what's wrong' 
@Louis Weasley
Leo had not made an effort to dress up, or pay tribute to the theme. He was wearing jeans and a plain t-shirt, and looked like he'd just got out the shower; not bothering to let his hair dry or style it any. Fortunately for him, he was graced with the ability to make minimal effort and look half-decent anyway.
Bored, he approached Molly Weasley and stole a snack that she was just going to take from the table.
"Sup?"
@Molly Weasley II
Louis nodded, and left the great hall with Carina. He hadn't noticed Faye watching him scrupulously as he went.
Molly was looking at the snacks for awhile and when she had finally decided what she wanted then someone grabbed it instead. She looker next to her and saw there her housemate Leo something. "Nothing really. Just decided to check this party out. And get snack what you stole. Not nice at all," she replied back and finally looked what he was wearing. "Didn't make much the effort to get dressed by theme. That is so you," she added.
@Leonides Belvedere
"Yeah you need it more anyway, ya too skinny."
He poked her side playfully, then looked down at what she was wearing.
"You look like you've made an effort not to be noticed. Why? Afraid I'll laugh at you trying to dance?"
@Molly Weasley II
Molly looked at Leo and rolled her eyes there now. "I'm not that skinny," she said there simply. She really was fine with her body, she didn't want to lose or gain weight. "Yeah since I don't wanna be noticed. Unwanted attention because of my family name. It sucks to be related to that famous trio from our parents days," she said with a sigh. She really didn't want all that attention but at least she didn't get that much as her other cousins.
@Leonides Belvedere
"What trio? Never heard of 'em."
It was a blatant dip into the sarcasm bank, but he really didn't care about stuff like that. Like who was related to who and what family meant what. He just really,
really
didn't care. If someone was a dick, they were a dick. If they were all right, they were all right. Simple.
"Listen."
He said, going closer to her ear,
"Let's steal that mic."
He said, pointing at the microphone on the stage.
@Molly Weasley II
Molly looked at Leo with wide eyes. "You haven't hear about Hermione, Harry and Ron before? The all went to Gryffindor too. And now Hermione and Ron are married. Harry is married to Ron's sister Ginny. And my father Percy is Ron's brother," she tried to explain the best she can basically there now. She was so surprised that this guy had never heard about trio. She looked up at the stage. "I can't sing," she said and kept looking at the stage towards mic still. It seemed so interesting idea.
@Leonides Belvedere
"I could waste my life trying to understand that, but I really don't care. All parents are shit. Look,"
The subject of families really did bore him. Back to the microphone thing.
"You're not gonna sing with it. Let's just... nick it. I dunno. We could put it in the guy's bathroom and turn it on while someone's on the shitter or somethin'. It'll be pure comedy gold."
Well, his idea of a laugh wasn't exactly everyone's; but having someone's private bathroom time come through crystal clear to the whole of the great hall was pretty fucking funny, in his opinion.
@Molly Weasley II
Page 2 of 4 •
1, 2, 3, 4
---
Permissions in this forum:

You cannot reply to topics in this forum