current time
Apr. 2021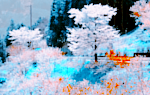 staff
Admin Xaria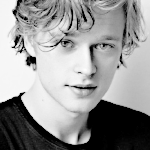 Admin Violet
Who is online?
In total there are
2
users online :: 0 Registered, 0 Hidden and 2 Guests :: 2 Bots
None
Most users ever online was
139
on Wed Jul 03, 2019 9:12 am
Credits
Skin & graphics made by Xaria. The Harry Potter franchise belongs to J.K. Rowling. All original characters belong to the respective user that made them along with their posts. No copyright infringement intended.
Page 1 of 4 • 1, 2, 3, 4
Snape if he was being honest found the feasts to be a bore himself, and very outdated. He had decided that he was going to start the year with a party, he was also thinking of sorting the new students in private with just the prefects and house heads, that way he was hoping would be less nerve raking then doing it in an entire hall of older students. He had the school's elves get the hall ready, and had requested an unlimited supply of pizza and punch. Snape also transported the students back to the 80's a decade he knew that they would not be familiar with, however he felt that it could to added fun with a multi-color lit up dance floor and a live band.
Looking around at the hall, he thought that it looked spectacular and hoped that his students would too as it took almost the three months that he had before school to get it all figured it out. He also would be pushing back the curfews for an hour so that everyone could enjoy themselves and the older students would have some time without the littles.
The great Hall
Discordia decided to make an appearance at this
party
that was being held with Kenzkeal. If she was lucky, maybe Kenzi would show up too.
"So much color."
Her outfit

There was no surprise that Blanche was one of the first ones to turn up to the party. She was rushing about the place, questioning the DJ and stomping on the light-up floor and chasing its patterns. She also stared at the stage for a good five minutes in wonderment; knowing that there was going to be a live band made her all the more excited.

"Hope it's me next time being the main event," She murmured to herself, feeling positive that it could well be.
Narkissos made his way to the party to show that he does, as always, clean up nicely. It wasn't the most formal of events, but he wanted to show how good he's capable of looking.

"My father would have a wet dream over an 80s themed party..."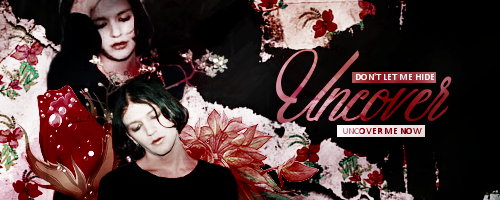 As a matter of prudence, the prefects at Hogwarts should all be making an appearance at the dance to set examples for the others. Well, that's what she thought. Or maybe she was just making an excuse for the fact that she wanted to go.

She felt like she made a good effort, but without looking too desperate. That was always key. Anyone who looked like they'd spent four hours getting ready would surely take the hit for it. She spotted Discordia Lestrange and made a bee line away from her. She didn't want to strike up any conversations with her in a hurry. Then she spotted Narks. She moved quickly to him.

"Quick Marty, we need to go back to the future." Her idea of a joke.
When there was something... a little formal, or dressy, Louis liked to wear white shirts tied with slim-cut dress trousers. He didn't really like to wear jackets, or anything too flashy. He looked classically smart. When entering the great hall, he looked around and smiled. Not what he expected of Headmaster Snape - that was for sure!

He waved at Faye, but went to Blanche.

"Hello, Blanche."
James made his way to the party dressed in a nice leisure suit of sorts. There was one person he was really hoping to see in particular, but he immediately perked up noticing Blanche and Louis.

"I'm going to set the roof on fiyahhh!"
"Hey Lou!"
She only really knew Louis as James's cousin. He seemed sweet though.
"Okay before James gets here I need your opinion first. There's something - like - missing from this outfit. Or is it the make up? Or the hair? I can't figure it out!"
Then, James turned up. She grinned innocently.
"Are ya wavin' ya hands in the ai-ar like you just don't ca-air?"
@James Potter
"I don't think anything is missing. It really suits you." He beamed at her, and James came up to them. He laughed at the sheer levels of their energy. It was good that people were enthusiastic about this: he thought it was very decent of the new Headmaster to give them an evening of frivolous antics. He looked at Discordia on her own, and looked back at the pair.

"Shall I talk to Discordia?" He voiced his inner thoughts to them both.


Delilah was supervising this dreadful affair however she thought that she should at least dress for it. She really thought that the Headmaster should have kept to the usual feasts but what did she know about that, at least the early arrivals were looking like they were having fun.
"I'm going to put this cloak dad gave me to good use," James responded with a laugh. "Lou Lou! How are ya?!"

Reed was pretty surprised that instead of a boring feast, Snape had gone with a party. Why couldn't school have been like this when he attended Hogwarts?!

"What band's performing, Snape?" Reed asked his boss.
"Curious and curiouser!" She giggled. "Go for it, Lou."

Suddenly she tugged James's arm. "James! Look alive! There he is!" She pointed at Professor Jackson, stepping back slightly as she pointed at him as if he were a celebrity or something. "It's the new music Prof!"
James looked over at who Blanche was pointing at and froze realizing who it was. How awkward.

"I don't know if I can look at him in the face..."

"All right..."
It seemed James and Blanche were preoccupied anyway, so he made his way to Discordia. Faye often said she was strange of sorts, but that information didn't seem to waver him.
"Hello Discordia, are you having a good time?"
He asked, sounding perfectly friendly.
@Discordia Lestrange
"Erm, what? Don't be silly, James. Professor!"
She called, waving vigorously at Professor Jackson from afar.
@James Potter
@Reed Jackson
"He- I-"
How was he going to explain it?
James took a deep breath trying to keep some form of composure.
"He caught Azazel and I,"
he responded in a very low whisper.
@Blanche Labelle
@Reed Jackson
Albus walked into the party dressed in full eighties gear, his eyes lit up when he saw the pizza and ran to it. He was starving and it looked so good, the entire setting was exciting but he wanted food before e explored the dance floor and whatever else that he saw.

He saw his brother and waved to him with a slice in his mouth. Albus really did not care how dorky he looked at them moment he just wanted to have fun with his friends, and maybe a certain girl he had yet to decide about that.
Carina entered the party wearing a strapless dress with sequins on it. She had her hair up in a messy bun and a pair of boots. She walked around for a bit just to see who was already there. She smiled when she saw Louis but was nervous about going over to him
Mackenzie was hesitant about going to this party. But Carina convinced her to go. She arrived wearing a bright pink tank top and black leggings. She had on a purple jacket and her hair was straightened so it looked longer than usual. She immediately went to Carina as she didn't really talk to anyone else. When she saw Albus she blushed and looked down at her shoes
"Oh, crap, really?"
She whispered back, slowly dropping her waving hand but still very
obviously
looking at Professor Jackson.
"You sure it was him?"
She continued, in the same undertone.
@James Potter
Azazel honestly had no idea what to expect, he had heard that there was normally a feast to start the year but when he walked in to the hall he saw it decked out in full out 80's he felt a little uncomfortable as he was just dressed in a black shirt and a pair of old ripped jeans, but he decided to make the most of it.
Catching James and Blanche in the corner of his eye he  walked over to them.
"Hey,"
he said just loud enough for them to hear.
@James Potter
,
@Blanche Labelle
James was literally about ready to jump onto Azazel when he realized where they were.
"Oh, hi! Didn't expect to see you here. Well, I did, but I didn't."
@Blanche Labelle
@Azazel Baptist

Darcy entered the hall rather surprised that it's a party. Maybe it'd be easier to hide... Smelling the pizza, he made his way towards it to grab a slice. He was pretty hungry and his cardinal spider could have some of the toppings.

Guess he might as well try to be somewhat social...

Cassiopeia even decided to go to this party. She wasn't sure how long she will be there but the girl walked into the great hall. She noticed there a few familiar faces but she wasn't sure that she should go talk with them. She kept her distance now and decided to see how this night goes. Maybe she will have fun and enjoy the party for once.
Cassie's Outfir
Page 1 of 4 • 1, 2, 3, 4
---
Permissions in this forum:

You cannot reply to topics in this forum