current time
Jan. 2021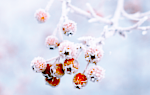 staff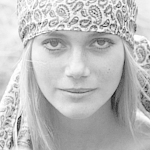 Admin Xaria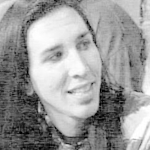 Admin Jules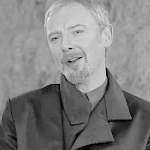 Admin Violet
Who is online?
In total there are
5
users online :: 1 Registered, 0 Hidden and 4 Guests :: 1 Bot
James Potter
Most users ever online was
139
on Wed Jul 03, 2019 9:12 am
Credits
Skin & graphics made by Xaria. The Harry Potter franchise belongs to J.K. Rowling. All original characters belong to the respective user that made them along with their posts. No copyright infringement intended.
Name: Leonides Warren Belvedere
Nicknames: Leo (goes exclusively by this)
Titles: N/A
Date of Birth: April 24th, 2002
Age: 18
Blood Status: Half-Blood
Hometown: Liverpool, England
Current Home: Liverpool, England
Nationality: British
School: Hogwarts
Sexual Orientation: Heterosexual
Wand: 11 1/2", Dragon Heartstring, Poplar
Hair Color: Light brown
Hair Style: Short sides, longer on top, styled messy
Eye Color: Blue
Body Type: Muscular
Height: 6'1"
Other Distinguishing Features: Mole on left cheek, ear piercing: usually puts a safety pin through it, or a hoop
Clothing Style: Jeans paired with bright coloured / patterned tees
It's funny how Leo doesn't see himself as a bully, but a 'designated cleaner'. His way of solving problems are primarily with punches, and he's impulsive enough to dish them out without really thinking first. That being said, he's chilled out a little over the years since projecting a lot of his anger issues through quidditch and learning that it isn't always the best solution. In a way: Leo isn't out to get at anyone. It isn't his intentions to make lives miserable, but to more solve 'problems'. If someone says or does something that he feels deserves a bloody nose: he'll most likely give them that gift.
He's not the sharpest, or the meanest, and is almost refreshingly
real
. There's no playing around with him, unless it concerns flirting with girls - if it's that, he'll want to drive them crazy. He doesn't feel he is better than anyone, but
hates
being called a pretty boy. Strangely enough, Leo has made amends with a lot of people he has pulped in the past. He believes in a strong male conduct: put your mitts up, solve the problem through fighting, move on and forget about it. He's pretty unlikely to hold an actual grudge, if truth be told.
Leo hates anything out of the ordinary; anything 'weird', eccentricity. He just doesn't have the mental capacity to really understand that sort of thing, but he'll never actually admit that. Sure: he likes getting what he wants, but who doesn't? He doesn't shy from a challenge, however stubborn he may be, and has the potential to really put his all into something. Just... he can be a tad lazy.
Leonides counts himself blessed that he escaped the naming rule of his four sisters: Opal, Emerald, Aquamarine and Garnet. He'd like to tell you that it's a joke with a terrible punch-line; but his parents were both a little ridiculous. He never exactly treasured the name
Leonides
either, so by the time he was four he made sure to be called 'Leo'.
His Mother was a traditional robe-maker and his Father,
technically
a herbologist but known in the community for his eccentricity. The garden of their Liverpudlian town house was inhibited by a twenty foot square greenhouse that was so offensive to the muggle eye; they saw right over the top of it and into the neighbouring garden. It was offensive to Leo's eyes as well. He hated plants. Most of his childhood was spent trying to untangle himself from various carnivorous plant hybrids that were trying to swallow him whole, while his Father sat and took notes accordingly.
So what with his household comprising mostly of females and the only male being an actual lunatic; Leo got very angry, very quickly.
When he got to Hogwarts, he quickly established a new set of rules for himself; mostly based around the assumption that he wasn't going to get pushed around. He found out that being the one swinging the punches had much more bountiful results than trying to defend himself. His track record was tarnished since the first week of his first year, where he managed to lodge another boy into one of the trick stairs of the grand staircase. Other detention-worthy past times included tying people to the thirty-foot quidditch hoops, dislocating jaws and black-blue-ing eyes a-plenty.
By his third year, a professor who hadn't
quite
given up hope in him came with an opportunity. They said that channelling some of his energy into quidditch may get him out of trouble. Leo felt like punching him, right then and there.
But, well, he thought about it. He'd never really played before now. Growing up in an urban area surrounded by muggles and little woodland; he couldn't exactly hop on a broomstick and go riding over the rooftops. But, he knew how to fly. And he knew how to bash things around. So, at first, he considered the position of beater. After some general coaching, however; he seemed better equipped as a Keeper. To this day he wonders if professors were dubious about giving him the potential of bashing others' skulls in.
By late fifth year he made the team.
His only concerns seem to be about enjoying himself before he actually has to try landing a job; but the recent summer came with a new threat to his harmony. His Father had packed up his greenhouse, his research has subsided and there's this annoying air of secrecy about his household where his parents are concerned...
---
Permissions in this forum:

You cannot reply to topics in this forum