current time
Jan. 2021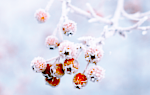 staff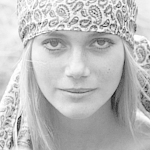 Admin Xaria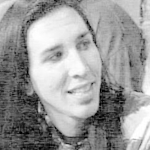 Admin Jules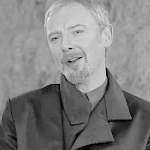 Admin Violet
Who is online?
In total there are
7
users online :: 1 Registered, 0 Hidden and 6 Guests
James Potter
Most users ever online was
139
on Wed Jul 03, 2019 9:12 am
Credits
Skin & graphics made by Xaria. The Harry Potter franchise belongs to J.K. Rowling. All original characters belong to the respective user that made them along with their posts. No copyright infringement intended.
Page 1 of 2 • 1, 2
The grin that had appeared on the boy's face hadn't left as pulled at his father's hand urging him to go faster. Eiji stumbled a little as Asriel led the way towards the barrier. He'd wanted the full experience so they had gone to the station to send Asriel on the train. Everything he'd need for school was in his truck which had been shrunk until they reached the other side of the barrier. His kneazle on the other hand was in his knapsack on his back not wanting to put the creature in a carrier nor had it wanted to either. In fact as he'd gathered his things for his trip, the animal had crawled into his bag as if to ensure he wouldn't forget it. That had caused a grin to spread across his face and he'd been wearing it since.

"Come on!" Letting go of the adult's hand, he ran ahead and then waited by the gateway until his father had grabbed his shoulder and they walked through to where the scarlet steam train was waiting. Bouncing on the balls of his feet he gave his father a quick hug after the man unshrank his trunk. "Thanks!"

He ran off after the required promise of writing back home etc, and his trunk had been placed in the train. Eagerly, he nearly skipped down the train, hands clasped behind him under his bag as he peered into the compartment windows before finding one and opening it. Leaving the door open, he set his knapsack down and allowed Salem out of the bag. The kneazle decided that it wanted to curl up atop the bag, so shrugging, Asriel slid into the opposite seat.
Hugo, after saying goodbye to his parents and splitting up from his various cousins, was strolling through the train carriage until he saw an open compartment with a kid who also seemed to be a first year.
Smiling, Hugo knocked wherever he could and greeted,
"Hi! I'm Hugo!"
@Asriel Denzel
Turning to the doorway at the sound of the knock, he smiled seeing someone his own age. "Hi, I'm Asriel," he replied and gestured for the other to sit. "I've waited years for this!" He couldn't help but be excited and state the obvious.

"Mood!"
he agreed as he entered and took whatever spot was free.
"What house do you think you'll be sorted in?! I think I'll be a Gryffindor like most of my family!"
@Asriel Denzel
He didn't want to embarrass him, but Aunty Hermione had asked Louis just to check up on Hugo along the journey. Louis felt there would be no trouble there: Hugo was a big ball of energy and would have no problems inviting himself into a compartment. He'd probably made friends already...
Yep.
There he was, with another boy. Hugo slid back the door, beaming at them.
"Hi Hugo, are you all good?"
He asked, looking to see if he'd put his luggage in the racks okay. Er... maybe not.
@Hugo Granger-Weasley
@Asriel Denzel
Asriel shrugged. "Any of them are fine. My dad was a Ravenclaw though." So did that mean he would get into Ravenclaw? If it went in families? But he said most of his family so maybe some of his family were in the other houses? Looking towards the older boy he gave a small wave. [color]"Are you in Gryffindor too?"[/color]
@"Hugo Weasley"
@Louis Weasley
He dropped his jaw surprised to see cousin Louis again.
"Yes! I made a new friend!"
answered Hugo to his cousin's questions cheerfully.
"My mum said he's a Hufflepuff!"
@Louis Weasley
@Asriel Denzel
Louis nodded at Hugo.
"That's right, I'm Hufflepuff house. I'm Louis - Hugo's older cousin."
It was good that he was making friends so quickly, no doubt he expected it. Still: he wouldn't keep them for long. He didn't want to intrude on a first step of a bountiful friendship.
"Let's just... adjust your trunk so it doesn't knock you out before we get to Hogsmeade Station,"
Louis took out his wand and pointed to the trunk in the rack.
"Locomotor trunk."
It lifted, moved a few inches back, and locked in a better position.
"Don't want you dazed during the sorting and they mistake you for a dingbat, Hugo."
He grinned cheekily.
@Hugo Granger-Weasley
@Asriel Denzel
At Hugo's declaration, Asriel felt himself smile wider glad to hear that they were friends. His first one his age! At Louis confirming that he was a Hufflepuff and then his bit of magic at the boy watching wide eyed. This wasn't like having his paper animals fly around, this was something heavy and not an adult to cast the magic. "How long before we can do that?" he blurted.
@Hugo Granger-Weasley
@Louis Weasley
"I hope it's soon! I wanna use my wand!"
Hugo stated excitedly as he watched his older cousin use magic in awe.
"Thanks, cousin Louis!"
@Asriel Denzel
@Louis Weasley
Louis laughed.

"Maybe... third year charms? I can't really remember." He smiled apologetically. "Well there's no rule against using magic on the train. Why don't you try out some magic?" He suggested. "If you don't know any spells - try Lumos, the wand-igniting spell. You'll find it in your standard book of spells, grade one."

Funny how he remembered that.
Asriel's shoulders slumped when he heard he'd have to wait two years! He perked back up however when told they could do magic on the train eyes lighting up in anticipation and excitement. Then he remembered, "My wand is in my trunk." Turning to his new friend he wondered, "Do you have yours on you?"
@Hugo Granger-Weasley
@Louis Weasley
Hugo felt around his body trying to feel for his wand.
"I thought I stuck it in my pocket! Mum must've put it in my trunk so I don't lose it!"
He did, however, pull out a bag of gumballs showing it to his friend.
"Want one?"
@Asriel Denzel
"Well, I'll leave you to it," He really didn't want to intrude too much longer. Making new friends was much more fun without your older cousin hanging around. "See you both at the sorting. I hope one of you joins Hufflepuff!"

It was true, he did. He liked the new faces in his house. They were all a big Hufflepuff family. With one last wave, Louis left their compartment.
"I think that's why my dad did that too," he said about his wand being in his trunk. He had thought about putting it in his bag, but didn't want Salem to get bored and start chewing on the thing. Besides, he didn't think the kneazle would let him in his bag at the moment anyways. That was okay though.
"Sure." Taking one of the offered treats he studied it. Waving at the Hufflepuff with his other hand, he thought it wouldn't be so bad to get sorted there. Or in Gryffindor if that was where Hugo ended up like he thought. He'd at least have a friend there then. "Are these trick ones? Like turning your tongue colors or have fizzy filling or popping candies?" Asriel liked those.
@Hugo Granger-Weasley
"I always get the fun gumballs! I got these when I met Bucktooth's ex-girlfriend!"
he exclaimed with pride over the little story.
"Bucktooth's one of my cousins! He's in Gryffindor!
@Asriel Denzel
Spying a couple of first years, the candy lady smiled as she entered the compartment.
"Hello, you two. Want kind of candy would you like to buy on this lovely train ride?"
@Asriel Denzel
@Hugo Granger-Weasley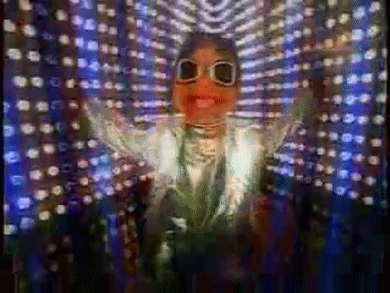 Carina was doing her rounds of checking on the first years and poked her head into a compartment "just checking to see how you guys are holding up." She then saw Azriel and smiled " hi Azriel. I see you made a friend. And hello Salem" she said leaning down and petting the kneazle 
@Hugo granger-weasley
@Asriel Denzel
Asriel grinned at the other boy even if he had no idea how Bucktooth was, but thought maybe it was a nickname. "The fun ones are the best!" he agreed. Distracted easily by the candy cart, he bounced a bit in his seat. He really did love fun candy and magic candy seemed to be the most fun and inventive! He could smell the delicious aroma of the pumpkin pasty and knew he was most definitely getting at least one of those! He immediately asked, "Do you have any Fizzing Whizbees?"
He knew they were sold in Hogsmeade and had them once when his dad had been busy. He wasn't sure if they'd be on the cart though. He was soon distracted again from his question by a familiar face and he grinned brightly. "Hi! We're good and I did! This is Hugo," he introduced proudly. Then as if remembering his manners he blushed and said to Hugo, "This is Carina, She's really nice."
@Hugo Granger-Weasley
@Cousin Skeeter
@Carina Malfoy
He started drooling at the sight of the candy trolley; even more yummy sweets to eat! He just needed to be careful so he didn't end up with a stomachache.
"I want some chocolate frogs please!"
Hugo was hoping to get cards of his parents so he can look at them and feel as if they're there with him at Hogwarts.
"Hi, Carina!"
Hugo greeted. She seemed nice. She must be nice if she's nice to his friend!
@Asriel Denzel
@Carina Malfoy
Carina smiled and let Castiel down to play with Salem "Im glad youre fitting in well, bud." She said before ruffling Asriels hair then turning to Hugo "Ive heard a lot about you. Im friends with your cousin Louis." She said with a smile. She bought a few chocolate frogs for herself and turned to Hugo "Want to open them together? See who we get?" 
@Asriel Denzel
@Hugo Granger-Weasley
Asriel ducked his head with a smile on his face that really hadn't left since Hugo said they were friends. He nodded at Carina's sentiment. Curious he tilted his head to watch his two friends since he'd never had any chocolate frogs. He'd seen them wrapped up on display but never opened so was curious. He hoped they both got whatever cards they wanted.
@Hugo Granger-Weasley
@Carina Malfoy
Once he was given his chocolate frogs, Hugo opened one of them and immediately smiled when he saw that he got a Hermione card.
"Look, it's my mum!"
He tried his damn hardest to hug the card.
"Isn't she beautiful? She's a good mum!"
@Asriel Denzel
@Carina Malfoy
Carina smiled at the excitement on Hugo's face "I've heard alot of amazing things about your mum. She's a phenomenal witch. My father told me stories about when they grew up. Even though they didn't get along and he was horrible to her, he secretly respected her. Even told me he had a tiny crush on her." She said with a laugh " she punched him in the face once in their third year. Then your dad punched him in seventh year. He probably deserved it though. He was a prat in his younger years" she said then turned to Asriel " wanna open one? " She asked handing him a chocolate frog 
@Asriel Denzel
@Hugo granger-weasley
Asriel's eyes went wide but a soft smile played around his mouth, happy that his friend got the card he'd wanted. Hugo must have a luck skill! Listening to Carina he now wondered what Hugo's mom had done. When he learned that her dad had been punched by his friend's mom he looked from one to the other with a slightly gaping mouth. It seemed like Carina's dad wasn't well liked by the boy's parents when in school. "Wow," was all he could say about that.
Blinking, he looked up at the blond girl and gave a shy smile as he took one of the frogs and offered his bag of the Fizzing Whizbees. "Want some too?" he offered Hugo.
@Hugo Granger-Weasley
@Carina Malfoy
Page 1 of 2 • 1, 2
---
Permissions in this forum:

You cannot reply to topics in this forum