current time
Jan. 2021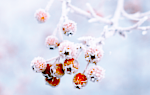 staff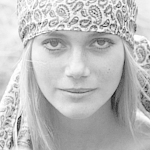 Admin Xaria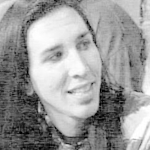 Admin Jules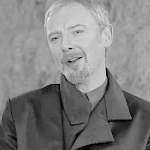 Admin Violet
Who is online?
In total there are
9
users online :: 1 Registered, 0 Hidden and 8 Guests :: 1 Bot
Min-ji Baek
Most users ever online was
139
on Wed Jul 03, 2019 9:12 am
Credits
Skin & graphics made by Xaria. The Harry Potter franchise belongs to J.K. Rowling. All original characters belong to the respective user that made them along with their posts. No copyright infringement intended.
Talia was in the apothecary trying to gather some ingredients off a list that was given to her by some higher-up. She had been occupied doing nothing but errands for the past couple months. It was rare when she got a break to where doing important business was better than the alternative: being a complete recluse. Sighing, she grabbed a jar off the shelf and compared it to the list in her other hand.

The boy bounced on the balls of his feet as his head swiveled back and forth, eyes searching. He'd been in both Diagon and Knockturn, but never the latter without his father. Despite the many times he'd tried to sneak away and discover the nooks and crannies one didn't see when being kept close. While his father hadn't seemed to mind him wandering, he seemed to have a sixth sense when it came to Asriel being in places he shouldn't.

Mind made up, he strode straight to the sign and alley letting him know he was going into Knockturn. Spotting an apothecary and knowing he still had to visit one for his school list, he decided to go inside. Opening the door he blinked, and started down an aisle, looking at the labels, or those that were. Pausing he stared at one jar whose contents he wasn't quite sure about. It looked like a cross between a piece of dried fruit and a turd.

"Excuse me," he said poking his head out of the aisle spotting someone. "Is this petrified fruit or ancient poo?"
What kinda question?! Talia approached the kid and kneeled down to look at the jar.
"Does it have a label?"
The last thing she wanted to do was determine if the jar had poo in it.
@Asriel Denzel

"No," he blinked innocently up at her. "There wasn't any on the jar or shelf."
It did make him wonder what was so special about the fruit/poo thing. He knew that some people recycled their waste, but he didn't think they did that here. Of course animal dung was used on plants and if that was what was in the jar he wondered why it was dried up. If it was a fruit, again, he had to wonder why it was sold that way and in here rather than at an eatery as a snack.
"Is it like the dragon dung bean?"
@Talia Stilldancer
"I have no idea."
She, truthfully, had no idea what dragon dung looked like.
Talia never really heard of using ancient poo as a potions ingredient, but she couldn't say it doesn't happen. Not like she'd know firsthand.
@Asriel Denzel

Bouncing on his toes in excitement, Asriel smiled in wonder at the jar. "The dragon dung bean gave the person five wishes!" Uncertainty crossed his young face as he thought. "I think it was five wishes..."
Silently he went through them in his head that he could recall then nodded decisively. Five wishes. Much better than three from a lamp and dealing with a genie. However... "Of course those wishes didn't turn out so nice. More like an evil genie."
@Talia Stilldancer
Was he telling some sort of fairy tale now? Might as well go along with it to not hurt his feelings.
"Fascinating."
Talia nervously bit her lip thinking about the contents of that
jar
.
"Maybe the shopkeeper can identify it?"
@Asriel Denzel

"Okay," he happily stated, then he gave an honest and heartfelt, "Thanks!"
She had been really nice and didn't have to try and help him, but she had. Going up to the counter to talk to the clerk he put the jar carefully on the counter and dinged the bell. Cheerfully not minding in the slightest the man's look of annoyance, he asked what was in the jar. It seemed to cause the man some affront that Asriel thought he would carry dung. "Do I look like I carry Herbology supplies?"
"What has that got to do with if you have poo in a jar?" he wondered. That didn't seem to go over to well, and instead of answers, he got yelled at so, the boy quickly beat a hasty retreat back to the aisle he'd pulled the jar from. Keeping a wary eye out, he unscrewed the jar lid and slipped the item of question into his pocket before quickly replacing the sealed jar. Sticking his tongue out childishly towards the front of the store, he grinned as he passed by the nice lady who tried to help him figure out what was in the jar. Waving, he quickly made to leave the store. Maybe his dad or maybe another adult would know what it was.
@Talia Stilldancer
"You're welcome."

Damn, that was a blow. Poor kid being yelled at like that. Was the kid even old enough to attend Hogwarts yet?? Oh well. It was life.

Talia waved back as the kid left. Hopefully he'd be able to get that question answered soon.

---
Permissions in this forum:

You cannot reply to topics in this forum