current time
Apr. 2021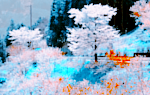 staff
Admin Xaria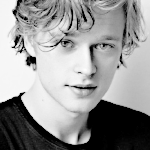 Admin Violet
Who is online?
In total there are
4
users online :: 0 Registered, 0 Hidden and 4 Guests :: 1 Bot
None
Most users ever online was
139
on Wed Jul 03, 2019 9:12 am
Credits
Skin & graphics made by Xaria. The Harry Potter franchise belongs to J.K. Rowling. All original characters belong to the respective user that made them along with their posts. No copyright infringement intended.
Carmen was trying to do some shopping before she needs to go to the hospital to give birth. She was just a few weeks to there. Anyways she also needed some other things. So yeah there she was trying to get her life to be normal as possible. Even if she was deep down freaking out. She was all alone in this. She was currently sitting at the table in the Leaky Cauldron and was eyeing the menu. Lately, she has been very picky about her food. There were some things she didn't like even if she used to like in the past and another way around. She sighed, kept eyeing the menu and didn't even notice that this place became busy.

Nineteen | Single Mother | Halfblood | Sarcastic | Stubborn
Rafe was bored which made him rather more irritable than he usually was these days. He'd been happy to know that he wouldn't have to return home during the summers, but staying in the castle where there weren't many people? That didn't appeal to him either. He had to have entertainment. With that in mind, he'd rented a room at the Leaky Cauldron, or rather he bartered room and board by working at the pub. Two birds with one stone as the saying went. Unfortunately he'd forgotten to factor in how slooooow it could get in the pub. When it got slow is when he was always sent to go wash the dishes or something that suddenly was pressing and urgently needed doing. It was as if the owner didn't trust him.

Of course when it was busy was always fun as there was just so much going on and things he could do to 'help' certain situations along. Glancing up from where he'd been wiping down a table just before the 'rush hour', he spotted a few people that had yet to be helped. Seeing a patron that looked ready to pop, a mischievous grin crossed his face before the teen wiped his face clear of anything other than a polite smile as he approached. "Is there anything I can start you off with to drink while you decide or do have something in mind?"
Carmen kept looking at the menu there and trying to decide what she wants today. It was a very hard decision for her. She didn't even notice that some worker had come to near her. She looked from the menu towards the boy who was standing there. She could tell he was a few years younger than her for sure.
"I will have one glass of orange juice,"
she said with a small smile on her face.
"And for food, let's go with some french fries with ketchup, cheese hamburger and chocolate cake, oh and the milkshake too, strawberry one,"
she added. She will eat it all for sure. She basically is eating for two.
@Raphael Krupnik

Nineteen | Single Mother | Halfblood | Sarcastic | Stubborn
Rafe raised a brow but kept the friendly smile on his face. "I've never known any pregnant women," he lied as he wrote down her order. "Are you having twins?"
He could see she was due about any second and part of him wanted to see what would happen if she went into labor here in the pub. He knew what a newborn looked like having seen the soft ugly pink squishy thing his younger brother had been. He'd looked as if he was some other type of creature with that gunk on him. That wasn't why he would be curious about watching. No, it would be the chaotic hustle and bustle of the possible panic that would ensue.
@Carmen Santiago
Carmen smiled at this young boy. She wasn't sure how to reply to him right away. This wasn't like her but then again her social life was barely there nowadays since she had barely any friends left in her life. "Well, I guess you don't see them that often," she said with a small smile. She wasn't sure what to really say about that fact.
"Actually no. Just one. According to ultrasound it will be a girl but we will see about it," she said with a small smile and placed a hand on her stomach. She had no clue when she will give the birth since there was a chance it will be early or later after its the time. She can't predict her future.
@Raphael Krupnik

Nineteen | Single Mother | Halfblood | Sarcastic | Stubborn
---
Permissions in this forum:

You cannot reply to topics in this forum