current time
Jan. 2021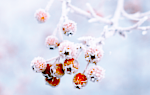 staff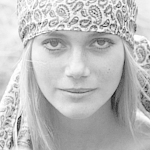 Admin Xaria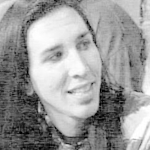 Admin Jules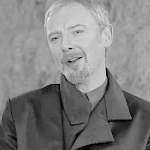 Admin Violet
Who is online?
In total there are
11
users online :: 1 Registered, 0 Hidden and 10 Guests :: 1 Bot
Fleur Weasley
Most users ever online was
139
on Wed Jul 03, 2019 9:12 am
Credits
Skin & graphics made by Xaria. The Harry Potter franchise belongs to J.K. Rowling. All original characters belong to the respective user that made them along with their posts. No copyright infringement intended.
Name: Cassiopeia Celestine Malfoy
Nicknames: Cas, Cassie, CeCe(CC)
Titles:
Date of Birth: 2nd May 2003
Age: 17
Blood Status: Pureblood
Hometown: London, England
Current Home: London or Hogwarts
Nationality: British
School: Hogwarts
Sexual Orientation: Heterosexual
Wand: 11 inches, Phoenix Tail feather(s), Oak
Hair Color: Blonde
Hair Style: Her hair is most of the straight and long but it can be curly too when she is too lazy to straighten it. She at times does put her hair in a ponytail, when it's really needed.
Eye Color: Blue
Body Type: Slim
Height: 167cm
Other Distinguishing Features: n/a
Clothing Style: She is the person who will wear most of the times jeans, shirts, and jackets. She isn't really very girly one. She can wear dresses and skirts when they are really needed yes, like parties. Even here at school, she needs to wear a skirt as her uniform, she can't be an exception to this.
Cassiopeia is the girl who tends to be nice towards people most of the times. She can even be very sweet one when she wants. She also quite a friendly one. Well of course when you really piss her off or make fun of her friends or hurt any other way her feelings or make her mad then you will find out that she can be a total bitch for sure. She uses actually daily spaces quite much sarcasm too without noticing it at times. That doesn't mean she is the bad person actually, she will protect those who people make fun of. She might seem like an awful person at times but she isn't really.
She has always been the girl who is the brave one and she doesn't mind standing up to those who hurt people or make fun of them. She just can't stand bullying really, she hates it. She has never liked it. She tries to avoid doing it herself so much as she can. She believes that every person has their own reasons to be different and well not everyone isn't perfect. There is more in people than you can see on the cover. So she never judges a book by its cover and the same goes to people.
Over the years she has become someone who can pretend to be fine even when she actually wants to cry. She always seems to be so cheerful and has a smile on her face. All this doesn't mean she is always happy but she tries to be. Only very few people know what goes on behind that mask what she puts on every day. She just isn't a very trusting person. She just doesn't let people know about her true emotions, feelings or even secrets very easily. Gaining her trust isn't a very easy task, to be honest. You need to work hard to get it.
Cassie even has become to like adventures over the years. She has always liked to explore new places and do things her own way. She can't stand in one place very long time and do nothing. She isn't really into reading much even if you can see her doing at times, it happens only when the book is interesting to her. But she more likely will spend her time doing something with her few friends or just explore new places or already known places maybe finds there something new. Oh, and she isn't really the patients one for sure too.
Well, do you believe or not is up to you but she is a smart girl actually. She knows more about things than she shows out. Of course, she likes to be the centre of attention at times but being smartass or nerd isn't really one of these things she wants to stand out. She barely uses her brain in the classes. She just keeps things to herself even when she might actually know the answer out there.
Cassiopeia was born as the oldest child in her family, she has one younger sister and brother. She seems to get along fine with them. She doesn't hate them or anything and she is totally fine that her sister Carina has become daddies favourite. She has never really cared about being that. She has anyways always someone who would do rather things alone and without parents approval some times even.
Whenever Cass as been young she loved to be outside and go to on adventures a lot. She discovered so many places alone or with friends. She just couldn't stay still and so she just did it. Over the years she became very adventures, she always needs to discover something new or just needed to be outside. She wasn't really the girl who would read something in her room.
When and why she became afraid of heights isn't really sure but one day when she climbed up to the big mountain and looked down there she realized she was afraid of heights. So ever since then, she doesn't like to climb up somewhere high. Anyways she slowly tries to come over her height problem. She tries to enjoy her life so good as she can.
When the girl became eleven she got a letter from Hogwarts. It wasn't anything new for her really. She knew one day the letter will come since she had shown signs of magic ever since she was five years old girl. She wasn't sure in which house she would be put in but she didn't really care much about her house really.
Awhile being in Hogwarts Cassiopeia learned so much about Magic and she was sure was excited about learning more since it's been only four years there so far. She also has made few friends to herself. Even if getting along with Cass doesn't seem to always be a very good idea. She can be quite mean one at times. Still, her grades so far have been good, she has put some focus on her grades next to exploring the castle and spending time with friends.
Last edited by Cassiopeia Malfoy on Sat Aug 22, 2020 6:28 pm; edited 3 times in total
---
Permissions in this forum:

You cannot reply to topics in this forum