current time
Feb. 2021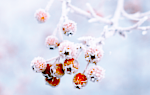 staff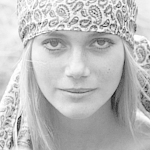 Admin Xaria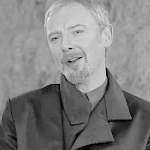 Admin Violet
Who is online?
In total there are
7
users online :: 1 Registered, 0 Hidden and 6 Guests
James Potter
Most users ever online was
139
on Wed Jul 03, 2019 9:12 am
Credits
Skin & graphics made by Xaria. The Harry Potter franchise belongs to J.K. Rowling. All original characters belong to the respective user that made them along with their posts. No copyright infringement intended.
Name: Carmenita Angelina Santiago
Nicknames: Carmen, Angel
Date of Birth: 31th December
Age:  19
Blood Status: Half-Blood
Hometown: London, England
Current Home: London
Nationality: British.
School: Hogwarts
Sexual Orientation: Bisexual
Wand: 11 inches, Marple, unicorn tail
Hair Color: Blonde
Hair Style: Loose, Straight or the Curly (depends on her moods)
Eye Color: Brown
Body Type: skinny
Height: 169 cm
Other Distinguishing Features: she has her both ears pierced once.
Clothing Style:  She likes to wear pants and shirts. Sneakers over the high heels or she can wear even flats. You can see her in dress only in some events, like balls and so on
At first, that girl may sound very sweet and innocent but actually, she isn't that sweet or innocent at all. She even isn't that nicer than she my look, she actually is a quite mean and unfriendly girl. She can be even very sarcastic one, she does it nowadays even without realizing what she has done. She just doesn't let people very close to herself, the problem isn't the trust, it's just that she doesn't want to have many friends since they would figure out things what she doesn't want to tell anyone. She is quite brave when needed. She is actually a really smart girl, she can remember things very easily, even names, she will meet you once and she will remember your face and name always and so on. A girl can be quite a selfish one even too, at times she just thinks about herself when she is really very upset or pissed, which lately happens very much. She is for sure a very stubborn one, she just wants the things to go her way now. She just has done so many to people but they just her or just leave her.
Carmen was born as the first child of Ricardo Santiago but only the child of Danielle Gonzales. The girl never really met her parents much. Her mother died few minutes after Carmen was born and her father didn't really wanna raise her since sleeping with Danielle was a drunken night mistake. She never wanted herself a child who is half-blood and not pureblood. So since the girl was baby she was raised by her grandma Rachel. Who was old but was like a mother to the girl. She even introduced Carmen that there is magic when C was 5 years old and strange things happened around her.
Over the years Carmen managed to learn so much about magic before Hogwarts. Also, she learned at a young age how to take care of herself. Also, she learned to keep her family secret. She became quite a mature one at an early age, even if she can be quite childish still. She just didn't have really a childhood like other kids, she had to learn cook, take care of herself when she was just only 7 years old since her grandma couldn't do everything for her. Rachel was back then already over 70 and she wasn't really very healthy anymore.
When Carmen got 11 she got a letter from Hogwarts since then it wasn't any surprise for the girl. She knew she needs to go there already. When she got there at first it took time to adjust to the new place. It wasn't so easy for her to make friends. Since she couldn't trust people very easily, over years she made few friends to herself who she can trust. She was sorted into the Gryffindor house back then. She managed to get good grades and was trying her best in everything.
Her life changed a lot after she finished her fifth year, that year her grandma passed away. Her father didn't still want anything to do with her, so the girl did get all the rights to decide on her own without going to court even. Her father just transferred it all to her without asking when the male realized she had custody of Carmen. After that the young woman just focused on Hogwarts for that period and also alcohol seemed to be at times her friend.
Anyways the girl graduated Hogwarts and by that time she knew she was pregnant already. During her last Christmas break, she managed to sleep with this guy at the bar, whose name she can't remember now. The young woman tries to carry on with her life and she isn't sure where it leads. By now she is a single mother and raises kid by herself, her daughter is named Sofie. She is basically living from the money her grandma left her and after selling the house. The girl lives now a two-bedroom apartment with a nice living room, kitchen, and bathroom. She plans to get a job as a waitress somewhere or something easy.
Last edited by Carmenita Santiago on Sat Aug 29, 2020 4:46 pm; edited 3 times in total

Nineteen | Single Mother | Halfblood | Sarcastic | Stubborn
---
Permissions in this forum:

You cannot reply to topics in this forum