current time
Sep. 2020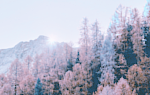 staff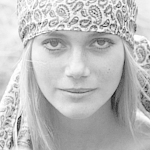 Admin Xaria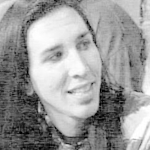 Admin Jules
Admin Topher
Who is online?
In total there are
3
users online :: 0 Registered, 0 Hidden and 3 Guests
None
Most users ever online was
139
on Wed Jul 03, 2019 9:12 am
Credits
Skin & graphics made by Xaria. The Harry Potter franchise belongs to J.K. Rowling. All original characters belong to the respective user that made them along with their posts. No copyright infringement intended.
Page 1 of 2 • 1, 2
As far as he was concerned, Blackrock meant two things: business venture and tits.

Was there something about the sun that made all these girls get hot, or was it just the fact that they were wearing a few pieces of material tied up with some string? He was having fun watching them, anyway. He almost forgot what he'd gone there for.

Apparently the pier was a more lucrative place than the beach at Blackrock. There wasn't so much of a presence of authority here, so for Deimos it was perfect. He had some potions to sell. They had not received Ministry clearance to be sold in this country, but Deimos wasn't one to toe the line. He needed money. These little imagination enhancers would be great fun while riding a coaster, he thought. He was doing these people a favour.

Grabbing a stick of candy floss, he stood looking out at the sea at the edge of the pier. If he could push a good volume of these today, he'd be happy.
Pandora walked down the boardwalk in a dark red bikini that complimented her tanned skin. She had a pair of sunglasses on her head and an ice cream cone in hand. As she licked the sweet treat her eyes scanned the walk behind the darkened shades. When her eyes landed on Deimos lestrange she smirked as she walked over to him "well we'll well what have we here?"
@Deimos lestrange
The swash of the waves lapping at the beams below was very therapeutic. Deimos was convinced, for a split second, that he could find serenity in life if he just listened to the sounds of nature like that; but then he remembered who he was and that it could never work like that for him. He would rather the sounds of nature as a
background
to his debauchery as he took back a couple of girls to the hotel and gave them some freebies, amongst other things.
His scheming was cut short by a voice, and he turned and looked over his shoulder.
"Aren't you supposed to be in school, or somethin'?"
He asked, propping his elbows back against the barrier and switching his head to one side.
"Little Carrow."
He grinned. Of course he knew most of the death eater families and their spawn, even if they were several years younger or older than him.
@Pandora Carrow
"when have I ever given a damn about that stupid school, Deimos?" She asked, his name rolling off her tongue with ease. She laughed a bit when he called her little Carrow and took a few steps closer to him "I'm not so little anymore, D." She said using the childhood nickname she had given him when he used to come over so they're father's could meet and discuss business. "What are you doing here?" She asked as she licked her icecream cone
@Deimos lestrange
"Nice attitude,"
He scoffed, shoving his hands inside of his pockets to get rolling tobacco and papers.
"Does it come with a hate for Daddy and a bad dye job?"
He rolled the cigarette deftly between his fingers and stuck it inside of his mouth, grinning at her.
Lighting the cigarette, he pulled it back from his mouth after taking a long drag. The smoke blew wildly about his head and scattered along the sharp breeze of the coast line. Flecks of ash scattered in his hair.
"Yeah. You got a pair of tits. Congratulations."
He looked at said 'tits', but they didn't phase him very much. She was too young.
"I'm sunbathing."
He said, smirking, watching a few girls
older
girls play with a beach ball on the shore. Clearly he wasn't being truthful: he wasn't even dressed for a beach. He had his long coat on, black, and wore boots that weighed a fair few pounds between them.
@Pandora Carrow
"oh please. I'm daddy's little girl and a natural brunette thank you" she said smirking and took the cigarette from his lips taking a drag off of it and blowing the smoke towards his face. When he mentioned her tits she laughed and shook her head "I've had these since I was 13. Nothing new. Then again you'd know that if you came around more often." She said with a small pout and looked over his attire " now why are you lying to me. It's obvious you're not here for the beach." She wondered if the rumors she had heard we're why he was here " now Deimos, I heard a rumour you could hook me up with something for a fun time." She said flashing him a small smile
@deimos lestrange
He had no idea how old she actually was, but if he had to guess she was fourteen or fifteen, maybe sixteen. She had guts enough to take the cigarette away from him though, and fill his nostrils with a wave of second-hand smoke. He got it back quite quickly: that was quite enough of
that
.
"You can tell me later where ya heard that,"
He murmured in a low voice, his energy levels suddenly inspired by a quick business opportunity. Carrow was rich as well, right? Maybe she'd buy the whole lot. Or he could try and push it onto her... slowly. Create a demand.
"I might have something. Usually I don't give out free samples, but. Well, we can have 'a fun time' together..."
He smirked, slipping something deftly into his hand while making it look as innocent as a stroke of affection. He didn't usually take drugs with girls he couldn't eventually sleep with either, but he could overlook that this time, he supposed.
@Pandora Carrow
Pandora laughed and shook her head "I never give away my sources love." She said then noticed he slipped something into her hand. She looked at him and smirked "what kind of fun time did you have in mind?" She asked biting her lower lip as she locked eyes with him and smirked softly "I've heard you're quite fun in the bedroom"
@Deimos lestrange
Hmm. Well, maybe he'd get it out of her later. It mattered a lot to him where the fuck she did get her sources from, but he wasn't going to be impatient about it. There was no need for that. He'd just bob along, take some drugs with her, and maybe find himself head-planted on the beach somewhere of between some tits.

He was about to speak, but then she was giving him this naughty look. Or, she was trying to. The primal male in him got a tad excited, but his conscience kicked in not soon after and reminded him that she was fourteen, or whatever.

"I was talking about giving you the trip of your life," He laughed. She was probably a hit with the fifth-year boy's dorms but as far as he was concerned, she was a little girl trying to play a grown-up game. "Maybe if you were three years older and went up a cup size, you'll find out." He knew he was teasing her, but it was fun. "I mean you're a virgin, right?"
Pandora glared a bit and rolled her eyes "please. I'm not some innocent child. And you definitely wouldn't be my first. " She said a bit insulted he wasn't playing back with her. She was in the mood to play and he was who she wanted to play with. But Pandora wasn't the type to give up so easily. She reached out and trailed a finger down his chest "why don't you show me this 'trip of my life's you say you can give me then, D. "
@Deimos Lestrange
Tsh. Like he believed that. He considered coming onto her very strongly there and then, and seeing just how she liked it really; but he wasn't that mean. Not today. As much as he enjoyed the idea of taking her virginity as a point to send back to Amycus Carrow, now wasn't the right time. A few years, maybe.

He smirked. There she was, trying to be a seducer again. It was funny, really. Deimos leaned closer to her, to her ear. "You have to put it in your mouth first," He murmured, chuckling lightly. Did she even know the other meaning behind 'putting it in your mouth'? Who knows. Still, he tapped her hand where he'd given her the drug, and pulled back.

Eyeing about a little, he took one out from his pocket and slipped it inside of his mouth himself.
Pandoras eyes widened a bit before she put what he had given her on her to give "there's alot more I can put in my mouth later. If you think you can handle it that is" she said with a wink. She knew Deimos had some personal vendetta against her father and she planned to use that to her advantage "you know the other day me and daddy were talking about you. I told him how I thought you were extremely attractive. He said you could never land me. Who knows... Maybe he was right" she said in a challenging yet playful tone
@Deimos Lestrange
"Or maybe that conversation never happened," He reasoned, snorting. "I'll land you when you're eighteen with an actual bust line, how's that sound?"

He laughed. As far as he was concerned, that was a challenge to be accepted. He was pretty sure it wouldn't be much of a challenge: unless between that time several guys end up using her and she's stuck blubbering about it. He hated that. It was such a pain in the arse to revert.

"Takes a bit to get going," He explained, "About twenty or so."
Pandora glared at him and rolled her eyes "again. I'm not some child! I'm 16. Almost an adult!" She wanted to play with him and she was pissed he wasn't playing back. She sighed dramatically and pouted a bit "I guess I'll have to find someone else to screw my brains out and call daddy when I'm high" she said in a soft whisper in his ear before pulling back. She nodded when he said it took a bit of time to kick in "ok. Why don't we go back to my place. Daddy's out of town and mother is at some charity event. I have a stash of weed we can smoke while we wait for the fun to start"
@Deimos Lestrange
Almost sixteen?! Argh - that made it even worse. She had now put a number on it, fifteen, and he was feeling slightly sick about her saying the things she was saying. He had twenty-year-olds saying similar things, and he had to constantly remind himself that she was a child. Just a child, who didn't know what she was talking about.

He may have been a lecherous pig but he had limitations.

Then, she said the W word. "Yeah let's get out of here," He concluded, flicking a stub of a cigarette away. "When is Daddy gonna be back, then?" He mocked, laughing.
"tomorrow evening. And mother will probably pass out drunk at my aunt's house. I'll have the place to myself tonight. They tend to leave me alone now that I'm 16." She said and lead him to a spot where they could apparate " I just got my apparition license. But I think you might be a bit better at it than me." She said looking up at him
@Deimos Lestrange
Shame. He kind of wanted Amycus walking into it all. Well, whatever; Deimos was easily led when it came to the promise of certain hedonistic pleasures. Smoking pot was one his favourite past times, particularly if it were in good company. Deimos merely smirked, grabbed her shoulder, and hurled her along for the journey.

Of course, he could apparate drunk. He had spliced in the past when high, though. It seemed like they had arrived all intact though.

"Would you mind if I took a leak over this?" He asked her oh-so-casually, spotting a moving portait of some old Carrow he supposed was several generations behind Pandora.


Pandora raised an eyebrow at him "I don't fucking care." She said and stepped inside the house. She summoned a dress from her room to put on over her bikini but it didn't leave much for him to imagine. It was a dark blue dress that hugged her curves. She then lead him up to her room and pulled a bag of weed and some muggle rolling papers out of her desk drawer "the papers supposedly taste like cherries" she said as she grinded up the weed " it's an indica based strain. If you get tired you can sleep here. It would be amusing to see my father's face if he came home to you sleeping in my bed"
@Deimos Lestrange
Discordia, feeling awfully concerned for her dear older brother, decided she was going to take the Floo to wherever he might be; it was what sisters do after all.
Arriving at the Carrow manor, she scrunched her nose in disgust as she looked over and saw Deimos taking a piss.
"Dear brother, what have I told you about having relations with hookers?"
@Deimos Lestrange
@Pandora Carrow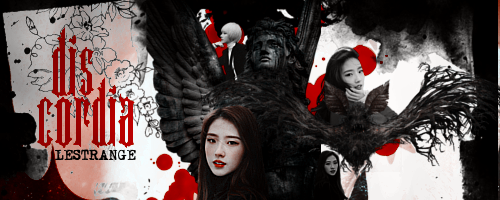 He would probably like her attitude a lot more if she wasn't just a teenager. 'Fuck it' was high up in his dictionary. So, fuck it, he slashed all the way up the nonce in the portrait. He immediately darted out from his frame, uttered some would-be profanity about Deimos being an animal, but Deimos himself? Pretty satisfied.

"Don't act like you didn't enjoy that," He told the portrait-man, laughing.

Pandora had changed, and Deimos was about to speak to her. Just then, however, the fireplace lit up with emerald flames. He immediately grinned. If it was Amycus himself...

Argh fuck.

"Discordia." She was a buzz kill, all right. "Who's the hooker supposed to be? Pandora or him?" He jabbed his thumb at the bloke who was still shouting at him.
Pandora raised an eyebrow and smacked Deimos on the arm "I'm not a hooker. And who the hell are you coming into my home? " She asked glaring at the girl. " Do you make it a habit of just coming into people's homes uninvited?" She turned to Deimos and raised an eyebrow at him as he obviously knew the girl
@Deimos Lestrange
@Discordia Lestrange
"To get my dear brother out of trouble obviously. I have no idea what STIs either of you have, and I'd rather not find out myself."
Discordia crossed her arms at Pandora.
"I can give you practice,"
she said softly as she pulled out a very sharpened pencil.
@Deimos Lestrange
@Pandora Carrow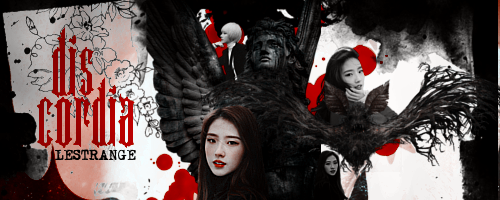 "Of course you're not, babe." He murmured to Pandora reassuringly. He still was set on the idea that she was the opposite of that, and was only doing all this for show. Or something.

Still, he didn't know what planet Discordia was on, and didn't care to know. For some reason, their Father liked her.

"Listen, creeps," Deimos began, very occasionally calling Discordia that when he was annoyed with her. "Ten minutes from now we're gonna be seeing the walls leak and the carpet turn to lava. Hot lava. I dunno. I never actually taken this stuff before - but it's gonna be messy." He said hurriedly, already beginning to feel a little light-headed. "Put the pencil down. You're dorm buddies or somethin', right? Work it out. Take some drugs. I just wanna do what I came here to do. Right?"

He sighed. Did he just come here to do drugs and piss up walls or...? How old was he again? Twenty-two. Pandora was sixteen or... something, right? That wasn't... that... different... was it? He chuckled a bit as he stared at the walls.


Pandora smiled a bit when he called her babe and kissed his shoulder before turning back to the girl "I'm ready to trip balls so how about you get the hell out of my house before I hex you out if it." She could feel the effects begin and the room began to slowly soon as she gripped onto Deimos arm. She looked at him and giggled a bit as his eyes began to change colors "you're eyes. They change" she said poking his cheek bone right under his left eye and laughed
@Discordia Lestrange
@Deimos Lestrange
Discordia wasn't that fazed by either of their threats. She can always get her dear father to set them straight.
"Ravenclaw and Slytherin dorms are in different parts of the school, dear brother. Do you not recall that?"
There was a reason why she ended up in Ravenclaw.
She gave a small smile.
"I promise it won't hurt long,"
stated Discordia as she moved toward Pandora aiming the pencil near her eye.
@Deimos Lestrange
@Pandora Carrow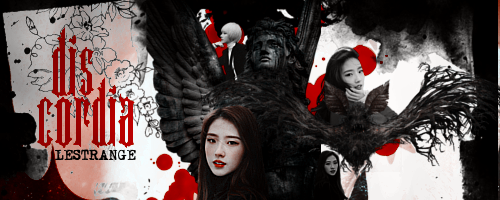 Page 1 of 2 • 1, 2
---
Permissions in this forum:

You cannot reply to topics in this forum