current time
Apr. 2021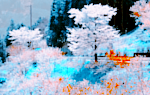 staff
Admin Xaria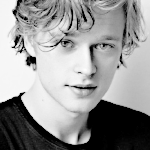 Admin Violet
Who is online?
In total there are
6
users online :: 0 Registered, 0 Hidden and 6 Guests
None
Most users ever online was
139
on Wed Jul 03, 2019 9:12 am
Credits
Skin & graphics made by Xaria. The Harry Potter franchise belongs to J.K. Rowling. All original characters belong to the respective user that made them along with their posts. No copyright infringement intended.
Dewey had been looking forward to returning to Hogwarts for the upcoming year, because he had been curious to see how people would react to his music. And he wanted to see if they could bring Gryffindor to another win this upcoming year, and Dewey had been determined to do that. Even if was just a keeper and not much could be done due to this. The Gryffindor knew some of the first things that he needed would be some new equipment.

He had entered Quality Quidditch and began looking around to see just what he would find himself buying and had his money ready to purchase whatever. Walking over to the equipment section, Dewey began to look around and see what pleased him. But as he turned to look at the one of the other sections and he felt himself brush shoulders. He immediately apologized.

"I'm so sorry." he said hoping to not make anyone mad.

Tag - Open
Last edited by Dewey Wood on Tue Aug 13, 2019 2:08 am; edited 1 time in total
Pandora was bored as she was shopping and made her way into the quidditch supply shop. She had to wait a while for her mother to finish her own shopping and she never really came into the shop. She was looking at a few brooms when she felt someone brush her shoulder. She snapped her head around and glared at the person "well if you looked where you were going you wouldn't have to apologize now would you? " She said with a snappy tone
@dewey wood
Dewey hated when people got mad at the littlest of things, because the fifth year didn't really ever see the need to get annoyed, at the littlest of things. When the person had turned and he saw just who it was the Gryffindor rolled his eyes, "I said I was sorry, Pandora! I was too engulfed with the equipment." the Gryffindor said with a annoyed sigh. Even if he had a feeling that he would be getting into a fight which he really wanted to avoid in that moment, and he decided to ask. "What are you even doing here? Didn't think you'd be the type of person to be caught dead in this shop?" he asked with curiosity.
@Pandora Carrow
Pandora scoffed and rolled her eyes. When he asked what she was doing there she smirked "normally yes. I wouldn't be caught dead in this testosterone filled place. But I grew bored waiting for mother to finish her shopping. So I figured I'd check it out." She said as if the answer was obvious. She ran her finger down a broom and had to admit the craft was rather impressive "what are you doing here?" She asked with an arched eyebrow
@Dewey wood
Dewey let out a chuckle at her comment at this place being a testosterone filled place, "You know girls play Quidditch, too right?" the Gryffindor asked. Then again she probably was just trying to fuck with him and if he was being honest. It was getting to him, and when she told him that she was waiting for her mother and he gave a satisfied nod, "Oh okay. What is your mum shopping for?" he asked with curiosity not sure if it was his place to ask these questions. The Gryffindor didn't feel like arguing with someone like Pandora, because he knew he would lose. And when she asked him what he was doing here, he gave her a look, "I am one of Gryffindor's keepers, and was shopping for some new equipment." he said hoping she didn't think he was crazy or something.
@Pandora Carrow
"not any respectable girls." Pandora said rolling her eyes again. She leaned against the wall facing him with her arms crossed for her chest. She raised an eyebrow and groaned in annoyance "not that it's any of your business. But my grandmother is Ill. Mother is picking up some potions for her." When he said he was playing quidditch this year she smirked " then slytherin has a better chance of winning."
---
Permissions in this forum:

You cannot reply to topics in this forum