current time
Apr. 2021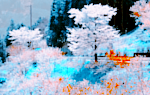 staff
Admin Xaria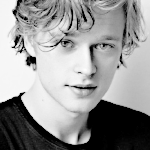 Admin Violet
Who is online?
In total there are
4
users online :: 0 Registered, 0 Hidden and 4 Guests
None
Most users ever online was
139
on Wed Jul 03, 2019 9:12 am
Credits
Skin & graphics made by Xaria. The Harry Potter franchise belongs to J.K. Rowling. All original characters belong to the respective user that made them along with their posts. No copyright infringement intended.
With their parents at work, James was sitting on the couch in the living room strumming his guitar thinking about his more recent happenings. So. Unexpected. And he hadn't had the chance to tell Blanche all about it yet!
"Hey, Al? Let's talk bro to bro!"
he called out waiting for his brother to join him.
@Albus Potter
Albus was in his room flipping through a law book when he heard his brother call out. He put the book in his hiding spot before going down to join him in the living room.
"What's up?"
He asked wondering what his brother wanted to talk about this time. Al was having a hard time getting his mind off of Mackenzie; he finally admitted it to himself that it was indeed a crush. He had a crush on a Riddle oh his brother would have a field day with that information.
@James Potter
"Bro stuff. Have you had your eye on anyone lately?"
James wondered as he slightly punched Al's arm teasing him.
"You've been zoning off more than usual."
@Albus Potter
Albus just looked down at the ground as a response to his brother's question, how could he let him know he was crushing on a Riddle he did not know that it was so obvious that he was thinking of someone. It was his brother however he could tell him right? He knew that if he told his father he probably would kill him and he did not want that.
"I think I have a crush on Mackenzie Riddle,"
He whispered under his breath and waited for the teasing to start.
@James Potter
"Ha! Al got a crush! Al got a crush!"
he teased laughing.
"I can't judge as dad would kill me more..."
James sighed.
"I'm sorta seeing someone..."
@Albus Potter

"Stop it!"
Albus said when his brother started to tease him though his jaw dropped when his brother blurted out that he was seeing someone.
"Do I know this person?"
He asked as studied his brother his last relationship was pretty short and he was so young as well. Al of course felt betrayal when James did not want to spend as much time with him, he thought that his brother did not like him any more, later he found out that was not the case.
@James Potter
James shook his head.
"No, not at all."
Whether or not that was a good response would be a different story.
"Nobody we know does either."
@Albus Potter

Al arched an eyebrow when his brother said no one knew who he was seeing, was he dating a ghost? He wondered as with the surname Potter everyone tried to get to know you, as you were the child of the famous Harry Potter.
"Are you in a long distance relationship, or are you dating a ghost?"
He asked as he was very curious now about what was going on his brother's love life, normally Albus wouldn't care but his brother just sprang a bombshell on him and he wanted the details.
@James Potter
"None of those..."
Nice going. Making things muddier than they already were.
"You know the one summer I avoided you when I didn't really mean to? I'm seeing them again."
@Albus Potter

Al now was even more curious as to who James was seeing and how he ended up back with the person who absolutely broke his heart.
"Why are you back with them they only caused heartbreak last time?"
He asked deeply concerned about his brother he did not want him to get hurt again, and he was sure that this would result in it again as he did not know the person only that he hurt his brother last time. He did not trust him not to do it again.
Al did not want to have to pick up the pieces as he did two years ago, when he came to him and told him he was dumped. Of course he had no idea at them time his brother was in a relationship at that time.
@James Potter
He nervously bit his lip hearing that question.
"H- They didn't mean to!"
For whatever reason, James felt a need to be defensive. He just thought things would be different this time only for his well-meaning brother to give him a slight scare.
"It's a long story."
@Albus Potter

"He?"
Albus asked his curiosity perked he never thought that his brother would be into guys, yet it seemed he was wrong. He wanted to tease his brother but he could already tell that he was on the defensive and he did not want to push it.
"I am listening,"
Al said in hopes that his brother would explain as to why he was seeing that person again. He also wanted him to know that as always he could tell him anything, and he wouldn't go running off telling their parents or anyone else.
@James Potter
Welp. Might as well get the most shocking bit out first... Damn him(self) and his impulsive mouth!
"Well, he's sorta a Death Eater, but it's not by choice I swear!"
Whether or not that clarification was going to make things worse would be hard to tell.
"Well, we sorta met by chance a couple years ago,"
James began rather relieved that dad wouldn't be home for another few hours.
"We'd often sneak out to places as neither of our guardians or whatever would approve. It all ended when I was sent an Owl saying he couldn't see me anymore. It turned out he didn't write it and was stopped from seeing me."
@Albus Potter

Albus listened as James spoke this was really unexpected, his brother was in love with someone associated with the Death Eaters, though he could not judge as he was crushing on a girl who's great grandfather was the one who his father fought when he was back in school.
"Well, just be careful I guess,"
he cared for his brother and did not want him hurt. It seemed that the boy he was seeing did care for him he just wanted to make sure that it would not end up badly as he did not know anything about him other than what his brother had just told him.
@James Potter
"I will, Al."
James got his brother's concern, but he didn't know how much he'd understand the depth of it.
"Will you promise not to tell dad? I will when I'm ready."
Part of it was because he wasn't even out yet to his family.
@Albus Potter

Albus gave his brother a smile, he was happy that he was finally being true to himself, that was all that he wanted for his older brother. Placing his hand across his heart and looked his brother in the eyes,
"I promise I will not tell a soul until you are ready to come out to everyone,"
he said with a slight laugh, but was completely serious.
"Tell me what drew you to this boy?
Albus asked his brother wondering what seemed to be so attractive and maybe it could be of use to trying to sort his feelings out for Mackenzie, he just wished that he knew exactly what to do and why he was crushing so hard on the girl. He really did miss just talking to his brother like this where he could just be himself not what he felt like he was supposed to be.
@James Potter
How could he describe it? He honestly didn't even knew what drew him to Azazel; it was always a mystery to him.
"It just sorta happened."
Hardly of any help, but what else could he have said?
"Life's just weird like that. Some things can't be faked. When you know, you know."
That was still hardly helpful, but it was on a slightly better tier of helpfulness.
@Albus Potter

Albus groaned this was not that helpful but at least he now knew that the feelings were most likely his bodies fault, he did not like that he wanted to just be able to focus on quidditch this year, but it seem the universe had other plans for him. He was going to think that this year was going to be a really confusing one, and he did not like that.
"So, you were just drawn to him, did you feel anything when you first met, like butterflies in your stomach or anything like that?"
Albus was trying to figure out if he really did love Mackenzie, or if it was his body just fighting a flu or something.
@James Potter
"I don't remember, but it was more of an intuitive feeling than butterflies."
Damn, that was even less helpful. James had one job only to confuse his brother even more probably. There was a reason why he wasn't sorted into Ravenclaw other than generally lacking eloquence.
"When you know, you know. The way it presents might vary though."
@Albus Potter

---
Permissions in this forum:

You cannot reply to topics in this forum