current time
Sep. 2020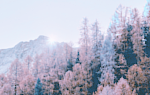 staff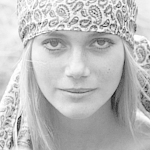 Admin Xaria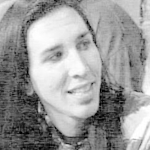 Admin Jules
Admin Topher
Who is online?
In total there are
6
users online :: 0 Registered, 0 Hidden and 6 Guests :: 1 Bot
None
Most users ever online was
139
on Wed Jul 03, 2019 9:12 am
Credits
Skin & graphics made by Xaria. The Harry Potter franchise belongs to J.K. Rowling. All original characters belong to the respective user that made them along with their posts. No copyright infringement intended.
Serena sat on a bar stool at the three broomsticks with a butter beer in her hand. She had spent all day studying so she decided to get out for a bit and enjoy a nice glass of butter beer. She smiled as the frothy drink met he flips and the sweet taste hit her tongue. She set the glass down and sighed in satisfaction. She looked up as she heard the bells jingle above the door and tilted her head a bit as she saw who came inside
Marilyn was entering the Three Broomsticks with a notepad in hand to
gather info
for The Daily Prophet's rumor mill. What else could she have done at the moment anyway? Buy supplies for classes she won't even bother paying attention in?
Approaching the bar, she decided to might as well pester the girl who happened to look in her direction walking in.
"Have you heard anything juicy recently?"
@Serena Snape
"juicy meaning?" Serena asked with a raised eyebrow as the girl approached her. Serena was never one for gossip. She saw it as stupid and trivial especially in a place that was meant for learning. She sipped her drink and moved a strand of hair from her face "you're one of those girls that likes rumors and gossip aren't you?"
"You know!"
It was totally obvious. A duh moment really... Marilyn gave a smile and shrugged.
"I call it journalism."
@Serena Snape
"i call it a waste of time." Serena said not caring if she sounded rude in that moment "I mean who really cares about who's sleeping with who or what someone wore and that it didn't match their shoes. It's all stupid." Serena said with a roll of her eyes. " Whats your name anyway? "
She rolled her eyes.
"Blah, blah blah. You're not like the other girls. Blah, blah, blah."
Marilyn really wasn't asking for much, was she?
"Marilyn. Not Monroe."
@Serena Snape
"I would hope not considering Marilyn Monroe is dead. And no, I'm not like other girls." Serena said with a roll of her eyes but gave Marilyn her name " Serena Snape." She said before turning back to her drink. She wondered if this gossip filled girl knew anything of her father's side of the family. Probably not.
"Snape, hm? That's interesting. I never thought he procreated."
How personal.
"Don't think so highly of yourself."
That was a lot coming from her of all people.
@Serena Snape
Serenas head snapped up and she raised an eyebrow "he? He who?" She asked wondering what this girl possibly knew of her family
"Oh, you know, Severus Snape. It's been thought that he died during the Second Wizarding War."
And, from what Marilyn understood, he never had a partner.
"I don't think he even lost his virginity!"
@Serena Snape
"Severus Snape? You're sure it's Snape?" Serena asked not wanting to get her hopes up but still feeling excited at possibly having found a connection to her father's side of the family "wait a minute... He died? " She asked biting her lower lip softly and feeling a bit pissed her connection was now 6 feet under ground
@Marilyn Grayson
Marilyn nodded with a smirk chuckling.
"Sure is! Cold, dead, skeletonized."
She tried to play the sympathy card not long after.
"I'm surprised you didn't know,"
she responded softly.
@Serena Snape
"I don't know much about my father's side of the family. We ever have. His father wasn't around and his mother died in child birth. I've always been curious though. I've had a feeling of wanting to know more. This was a chance.. and now it's gone." Serena said sipping her drink longer than necessary but now she was depressed
@Marilyn Grayson
"I see."
Hearing this sob story of a family history was juicy enough! Mom was going to be
so
proud of her.
"Maybe a library or something has some info?"
@Serena Snape
"I'm a racenclaw. I practically live in the library. I've been to every wizarding library I could get into since I was 9. There's nothing there for me to find that I didn't already know." Serena said as she ordered another drink. She had a migraine and planned to drink it away
@Marilyn Grayson
What a walking stereotype.
"My mum owns The Daily Prophet. Maybe she can help you..?"
@Serena Snape
Serena shrugged a bit, her emotions evident on her face, "Maybe. I mean... I doubt it. No one even knew he had a family, right?"
"She gets a lot of dirt that doesn't get published. She might've heard something."
Marilyn wanted to get out of here, but she had to deal with her and get the other somewhat emotionally stable again.
@Serena Snape
---
Permissions in this forum:

You cannot reply to topics in this forum