current time
Apr. 2021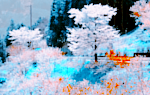 staff
Admin Xaria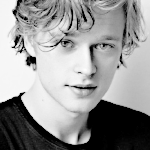 Admin Violet
Who is online?
In total there are
5
users online :: 0 Registered, 0 Hidden and 5 Guests
None
Most users ever online was
139
on Wed Jul 03, 2019 9:12 am
Credits
Skin & graphics made by Xaria. The Harry Potter franchise belongs to J.K. Rowling. All original characters belong to the respective user that made them along with their posts. No copyright infringement intended.
Pandora was pissed off to say the least. When her father firs told her about the arranged marriage she was upset. She figured it would be to Atticus Nott or Scorpius Malfoy. But no. It was to Hades Gaunt, some person she didn't even know. Now she was furious. So she was doing what she did best. Retail therapy. As she walked into the shop she nodded at the man at the counter and made her away around looking at the items he had for sale
Hades sighed his parents had decided to ruin his life with pairing him up with some girl, he did not want to be told who he was to marry yet here he was being told just that. He growled lowly to himself as he entered Borgin and Burkes to look for something for his sister's birthday gift. He thought that it would maybe get his mind off the name that he was given who he was to take of his wife.
He picked up several items looked at them before placing them down, he really could use a joint though he was trying to stay sober again. Hades hated being sober but he had also promised his parents that he would try again for a month a decision he wish he hadn't made at least when he was in school he had quidditch to distract him from his drugs.
@Pandora Carrow
Post by Mackenzie Riddle Today at 12:53
Pandora heard the bell above the door jingle and looked up to see just the man of her problems. "really? Can't I get two seconds before you start ruining my fucking life? " She asked as she glared at him with her arms crossed over her chest. She suddenly wished she hadnt said anything as she realized he hadn't noticed her yet. She silently cursed herself and took a deep breath "why are you Hades?"
@Hades gaunt
Hades groaned as he turned to see who was talking to him.
'Why did she have to be here'
He thought to himself as he looked at another item trying to just ignore her, though she was making it very hard to do so.
"I am looking for a present for my sister, she likes antiques."
He replied, as he wondered how civil he could be with her for the benefit of his family. He did not like the idea of being engaged to a complete stranger more than the next person, yet his parents found it necessary to put him in this predicament.
@Pandora Carrow
Pandora raised an eyebrow before nodding "if she likes antiques follow me" she said leading him to the room towards the back of the shop. It was wesr the keeper kept all his valuable and ancient items "I found a hand of glory once used by Hector the Great here. He's got alot of really cool stuff" she said picking up a locket. It was good and looked to be really old. She opened it and found a simple picture of a rose inside and smiled softly "this is pretty" she figured she should try to be civil as they were going to end up married 
@Hades Gaunt
Hades nodded and followed her to the back he was glad that she was at least willing to help her find a gift for his sister. He looked at the locket he had to admit that it was pretty and maybe he could put an image of her girlfriend in it for an added gesture.
"Thanks for the find"
he said as he gave her a smile.
'Maybe she will be useful in the end, she is rather beautiful,'
he thought to himself as he pondered what she would be like at his side.
@Pandora carrow
Pandora smiled and nodded "you should totally get it" she said pushing her hair back. "hey. Um... Since you're here, do you wanna get something to eat? Since we're in this predicament we might as well get to know each other" Pandora said as nerves built up inside her. She had no idea why, but suddenly he made her really nervous. 
@Hades Gaunt
Hades figured that his sister would really like the locket and that she had saved him hours of looking for a gift, to which he was thankful. Her next comment caught him a bit off guard, but he figured that it would be a good way for them to get to know each other better seeing they were to spend the rest of their lives together.
"Sure I can eat,"
Hades finally said after a few minutes of pondering what would his parents want him to do. He also wondered why he was in this predicament and not one of his older brothers as wasn't that how it usually worked you married off your eldest? This whole thing just felt strange to him and that was something he did not like.
@Pandora Carrow
Pandora nodded and lead him to the counter to pay for the necklace. She also purchased a few old magic books for herself to have them delivered to the manor. She stepped outside the store and zipped up her leather jacket. It was getting a bit cold. "shall we say leaky cauldron?" She asked looking up at him with a soft smile on her face 
@Hades Gaunt
"Sure sounds good." Hades said as he rubbed the back of his neck thinking how this lunch was going to go.
---
Permissions in this forum:

You cannot reply to topics in this forum