current time
Apr. 2021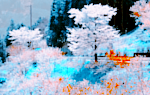 staff
Admin Xaria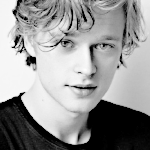 Admin Violet
Who is online?
In total there are
4
users online :: 0 Registered, 0 Hidden and 4 Guests
None
Most users ever online was
139
on Wed Jul 03, 2019 9:12 am
Credits
Skin & graphics made by Xaria. The Harry Potter franchise belongs to J.K. Rowling. All original characters belong to the respective user that made them along with their posts. No copyright infringement intended.
Here he was. He was at one of his most favorite places in the whole wide world: Honeydukes. Today, his quest was to restock his gumball stash with his allowance. In one ear was a cheap earbud connected to a shoddy Walkman he had gotten second hand. "I'm a believerrrrrrrrrrrrrrr!" he would sing to himself as he walked through the aisles of the candy store looking for his precious gumballs.

Hugo, spying a whole boxset of gumballs, narrowed his eyebrows when he saw that they were high up on a shelf. Too bad he couldn't use magic...

"Hello? Can you help me get that box up there?" he asked a much taller person beside him with puppy dog eyes.
Blanche was hoping to buy some Bertie Bott's for her Dad, as it was his favourite of the wizard world. She could see why: the risk of having something completely disgusting overwhelm your taste buds for at least thirty minutes after was worth it, but she didn't go near any brown-coloured ones anymore. They were
too
risky[/i]...
Honeydukes was clearly the best place to get the sweets. She arrived through the floo not too long ago, having to fill out a few forms to attach their muggle household to the network. Honestly, she wasn't intending on spending too long in Hogsmeade: the family restaurant were hosting a local band and Blanche was keen to talk to a few of them before the show, or at least help set up. It shouldn't be too difficult to find Bertie Bott's: there was usually a large display somewhere.
Just as she was navigating through the place, a boy caught her attention.
"This one?"
She asked, tapping the box of gumballs.
"Are these the ones that give you animal skin tongue patterns?"
@Hugo Granger-Weasley
Hugo looked over at the girl who came to his rescue and nodded with a solemn look before perking up from familiarity.
"You were Bucktooth's girlfriend!"
Being the young, nosy kid he is, he couldn't help but ask,
"Why did you two break up?!"
@Blanche Labelle
Blanche giggled. Bucktooth?! She had to be referring to James, seeing as he was the only person she had ever dated before. But why Bucktooth? Who was this boy, anyway?

"Now I have to know why you call him that," She laughed, scooping the box of gumballs off the shelf and handing them to him. "You're not one of the Potter-Weasley clan, are you?" She asked innocently.

As for the other question. Well...


"Is the red hair proof?!"
Red hair that was hidden under a plaid hat. Nice going.
Hugo began laughing a bit too loud thinking of why he calls James "Bucktooth."
"He looks like a beaver!"
@Blanche Labelle
"Do you mind if I start calling him that?" She asked, snickering.

Does he look like a beaver?! Blanche didn't really see it, but okay. It was pretty funny, all the same.

"What's your name? I'm Blanche." She gave him a broad smile. "And you're not in Gryffindor, are you? I think I'd probably remember you if you were." He was a cute kid.
He nodded giving a wide toothy smile.
"I don't have all my adult teeth yet."
"Hugo. I start Hogwarts next month!"
That answered
that
question.
@Blanche Labelle
"So you could be in Gryffindor, with me and Bucktooth." What a fun thought. She imagined James getting a little annoyed at being called 'Bucktooth' by his kid-cousin and his ex-girlfriend. Hah. Ex-girlfriend... it was funny, she never thought of herself in that way before. She was just... James's friend. They had been friends for so much longer.

"You nervous?" She asked, smiling widely.

"My parents and sister are! Why wouldn't I be?!"
Majority of his family were in Gryffindor anyway. It seemed like a pretty safe bet to him.
Hugo looked down afraid to admit it only to reply softly,
"A bit... I'll miss my mum and dad..."
@Blanche Labelle
It was quite touching to hear him say that. Boys usually tried to tough it out about things like that, but his honesty was frankly refreshing. It was hard to be away from your parents, she remembered feeling the same thing. And being in a foreign country: the whole deal. It was scary.

"Then you got two old timers to look out for you," She remarked, laughing. If she and James were 'old-timers', the professors must be zombies. "Yeah, sure, I get that. But you can also get away with a lot of stuff you might not at home. You can eat as much of whatever you like, at practically any time. Also, you got cousins and siblings to fill a classroom by itself. That helps."

She giggled.

"Which subject are you looking forward to?" It was pretty fun asking a soon-to-be-first-year questions like this.
Well, sixteen was very old to Hugo. They were basically adults to him!
"That's bloody epic! Do they allow Walkmans and Monkees tapes?"
Hugo had to think for a bit about the subjects offered at Hogwarts.
"I wanna ride a Hippogriff like Uncle Harry!"
@Blanche Labelle
"Well..."
She didn't want to dishearten him. Muggle electronics like that went haywire around Hogwarts. But... there had been rumours of there being a way around it.
"So you like music. Were you singing earlier, actually?"
She giggled. It took guts to sing in public like that. She sometimes did it herself.
"There might be a way of getting your Walkman to work at Hogwarts. There's a boy in my year, Cernu, I'm pretty sure I've seen him walking around with earbuds in. I could talk to him, if you like."
A hippogriff, aww. He was so cute.
"That's care of magical creatures class! Did he really get to ride one? Nice..."
@Hugo Granger-Weasley
"I hope so! I don't wanna live without my Monkees!"
he responded with a small pout thinking about that possibility.
Hugo had heard that magic and technology didn't get along, but he has gotten lucky so far with his Walkman. What if it was manufactured to be magic compatible?!
Nodding excitedly, he exclaimed,
"I was told stories! Lots of awesome stories!"
@Blanche Labelle
"Don't worry, Hogwarts is chuck full of resources. Where there's a will there's a way around pretty much anything," She grinned. Most of Blanche's records were on vinyl, and there were gramophones at Hogwarts that worked with magic. It was funny how wizards were sort of stuck in the something-hundreds while muggles were well into the two-thousands.

"Nifflers are the best!" She claimed, sounding very one-hundred-percent about it, "Wait 'til you see them. But... just don't have your walkman around them. They'll steal it." She could understand why he was attached to a walkman. "What's that?" She pointed at a shelf behind him, to a sweet display.

Hugo grinned eagerly hearing Blanche talk about Hogwarts. It sounded like a good time!
"What's a Niffler?"
He turned around to the display of candy and his pupils dilated at the sight.
"Super mega color changing gumballs!"
@Blanche Labelle
"It's a--"

His excitement drowned her out. She laughed. Super mega color changing gumballs was a very accurate way of describing it, and it certainly was an eye-catcher compared to what she was really pointing at. Still: he was hooked now, there was no use. She went towards the display, and picked up the packet of gumballs.

"Says your spit changes colour too," She said, reading the back of it. "And not just green and yellow: they're talking cyans, magentas, burgundy... it's all here on the back." She tapped the back of the pack. "You could probably paint a wall with your own spit... well. You'd have to drink a lot of water, probably..."

This was actually very interesting...
"Does it make your pee green?! If I have enough food coloring, my poop turns green..."
The lack of a filter strikes again.
@Blanche Labelle
"I guess there's only one way of finding out?" She ventured, laughing stupidly at the word 'poop'. Just for a second there... she went back to first-year-mind herself. She straightened out her face.
He nodded deviously.
"What's the price? I only got 10 galleons..."
@Blanche Labelle
"One galleon eight sickles," She told him, seeing the price. Damn inflation. She was sure things like this were cheaper when she was first year. "I might get one for James too!"
"Bucktooth with green pee! Haha!"
The thought of it was absolutely hilarious to him that he could not contain his laughter.
@Blanche Labelle
---
Permissions in this forum:

You cannot reply to topics in this forum