current time
Sep. 2020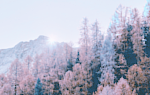 staff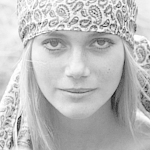 Admin Xaria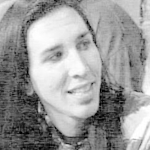 Admin Jules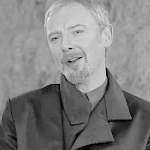 Admin Violet
Who is online?
In total there are
6
users online :: 0 Registered, 0 Hidden and 6 Guests
None
Most users ever online was
139
on Wed Jul 03, 2019 9:12 am
Credits
Skin & graphics made by Xaria. The Harry Potter franchise belongs to J.K. Rowling. All original characters belong to the respective user that made them along with their posts. No copyright infringement intended.
Albus was in the need of a new broom and well he did not want his father to know that he was looking. So when his brother was heading to Diagon Alley he asked to tag along and once they arrived he headed to the one store that he knew would have the best brooms for his attended purpose. He had to admit that he was rather excited about the thought of picking out his very own broom and the fact that he had made seeker at tryouts last year.

He was browsing the racks when a shopkeeper approached him to whom he told that he was "just looking." He just did not want to bother him even though it was his job to help. He ran his fingers along the newest thunderbolt and thought what it would be like to be in the air on it. He took it off the shelf without another thought and turned around to head the counter however he bumped into someone else.

"Sorry" He muttered without looking up.
Last edited by Albus Potter on Mon Aug 12, 2019 2:27 pm; edited 1 time in total
Mackenzie was searching the aisles for a quidditch jersey to give her father for his birthday. While her and her father were not on the best of terms she still loved him. She walked down the aisles and was about to reach for a jersey when she was bumped into. She dropped the Jersey in shock and looked up to see who bumped into her "oh. Sorry. I didn't see you." She said in a soft voice as she didn't like talking to people much
Albus looked up and ran his tongue over his lips nervously he did not expect it to be a girl who bumped into him, he knew that a lot occupied the store as he just was not prepared for it.
"It is alright."
He asked his eyes darted to the jersey she did not seem to be the type to wear them so he figured she was probably buying it for someone.
"Who is the lucky guy to get the jersey?"
He asked hoping to make some small talk. Albus was hoping that it was not for any boyfriend, he had no idea why that had popped into his thoughts he had just met the girl. Though he was sure that he had saw her around Hogwarts what was her name again he just could not think of it but was sure she was one of the blonde twins with the one in his house, she wasn't that one that was one thing he was sure of.
@Mackenzie Riddle
Mackenzie gave him a small smile and tookt he jersey from him "it's for my dad. His birthday is this weekend. And even though we're not on the best of terms I still want to get him something." She recognized the boy from school but she couldn't remember his name for the life of her. She held her hand out to him and figured the easiest way to get his name was to give him her own first "Mackenzie. Mackenzie Riddle." She waited for the sneers and judgement to follow that usually came when people learned of her family name
@Albus Potter
She was a Riddle no he could not be crushing on a Riddle that was not possible. Albus had no idea why he was feeling this way yet he had never figure that he would end up crushing on a girl. It took him a few minutes to find his words and to get over the shock that the girl was a Riddle.
"Albus Potter,"
He said as he took her hand with a smile. He was sure that she would be shocked that a Potter would even bother to talk to her after she mentioned her name, he however did not believe that a surname defined the person.
@Mackenzie Riddle
MacKenzie's jaw dropped a bit as he said his last name and she bit her lip softly before nodding "nice to meet you. But why aren't you running?" She asked confusion lacing her voice " most people run. Especially the ones that have met my sister... " She thought of Malia and frowned a bit " she's not the nicest of people and alot of people think I'm just like her and my grandfather. But I'm not. I'm really not. " She said unsure if she was trying to reassure him or herself of that fact
@Albus Potter
"I do not judge on surnames alone,"
he said raising his hands, forgetting he still had the broomstick in his left hand, he knocked a few items off of a shelf and when he realized that he could not help but blush.
'Shit.'
He thought to himself, as he looked at what he had just done. Al really had no idea why he was acting this way, she was just a girl he had to talk to many without issue yet with her he felt so awkward.
"I could ask you the same question knowing who you are related to."
Malia always went way out of her way to avoid him and he thought it was because of the bad blood between their families, yet Mackenzie was talking to him so there had to be something different about her and he wanted to find out.
@Mackenzie Riddle
Mackenzie giggled softly as he knocked down a few items. She pulled out her wand and levitated them back onto the shelf before returning her wand to it's holster "I don't judge on last names either. You seem nice. So why would I run?" She asked rubbing the back of her neck nervously. " I know Malia treats you unfairly. She talks about you from time to time. 'how could a stupid Potter be put in slytherin? ' which I always snap back of 'how could a riddle be put in Hufflepuff? ' usually shuts her up." 
@Albus Potter
"My father told me that he was almost sorted into Slytherin, so what does that say about your sister's theory?"
He asked with a small smirk he was more like his father than his siblings but he could tell that Mackenzie was different than her family.
"Uh would you like to go get some ice cream? After we pay for our items of course."
Al asked hoping she would say yes as he really did want to get to know her better.
@Mackenzie Riddle
"really? Golden boy Harry Potter was almost a slytherin. I'll have to use that next time Malia starts going off" she said with a smile. She rarely smiled around people so it was a shock when she did. When he asked her for ice cream she nodded "yeah that sounds fun" she said holding the Jersey close to her " let's go" she said walking to the counter and pulling out her money. 
@Albus Potter
Albus followed Mackenzie to the counter still thinking that he must really have a death wish to be crushing on a Riddle. After he finished paying he walked out of the store and a faint blush began to form across his cheeks at the thought of having an ice cream with Mackenzie.
---
Permissions in this forum:

You cannot reply to topics in this forum