current time
Apr. 2021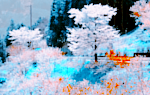 staff
Admin Xaria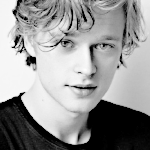 Admin Violet
Who is online?
In total there are
4
users online :: 0 Registered, 0 Hidden and 4 Guests :: 1 Bot
None
Most users ever online was
139
on Wed Jul 03, 2019 9:12 am
Credits
Skin & graphics made by Xaria. The Harry Potter franchise belongs to J.K. Rowling. All original characters belong to the respective user that made them along with their posts. No copyright infringement intended.
March 31, 2021
Despite knowing that his little brother was the type to hate holidays due to the consumerism that came with them, James decided that he was going to throw his little brother a birthday party. He needed to do something to spend time with his siblings, friends, and Evelyn after all. He had managed to get permission from Azazel to use his side of the Prodigy Cabin to throw the party as he felt as if the use of the Room of Requirement was too played out. With green and silver balloons scattered throughout the cabin along with some party favors, James sat down on a love seat and waited hoping that his brother wouldn't be the first to arrive as he wanted it to be a surprise.

Hugo arrived with a cabin with a gift bag filled with sweets for Albus. He looked around noticing that the only other person there so far was James. Is it possible that Albus was somewhere else? "Cousin James, do you know where Cousin Albus is?" he wondered with wide eyes. "I got him a gift, and I dunno if he likes sweets!"
Rose arrived at the cabin too, only to see there her cousin James and brother Hugo. She had a small gift for Albus too, it wasn't really anything fancy really. She just wasn't really sure what to give as a gift to her cousin, they weren't really that close nowadays. So the girl did get him some sweets and made a card. That's all. "Hey, guys. So I assume Albus isn't yet around here," she said there with a small smile now.
Hearing that James was throwing his brother a birthday party, Seul-ki decided to show up and give Albus a card. She honestly didn't know much about Albus other than his parentage and that he happened to be her best friend's boyfriend's brother. Seul-ki walked in as she heard Rose speak. "I think this is a surprise party! Would it really be a surprise party if Albus was already here?!" she wondered giving a wide smile.
Dysmas decided to go to a birthday party that was being held; he wanted to do something enjoyable that, hopefully, wouldn't result in too much house drama. As he didn't have money o him to even get a car, Dysmas had made a card out of whatever parchment scraps he had and called it a day. It was the thought that counted, right?
Ezra had decided that he would go to a birthday party, he heard about. He had entered the cabin, and saw that people had been already there. It caused him to roll his eyes, but he wanted to be a nice person and give someone a nice day not worrying about his own troubles. So he looked around and he let out a smirk. "This must be a surprise party?"

Stella had heard about the birthday party for Albus Potter, through the grapevine, and she knew that she would attend. Nothing brought more joy to her than going to parties and all those good things. The Slytherin had decided that she would wear a red dress and make a statement because she had been in one of those moods today. Since that brought her more joy then turning other things about others into something for her.

She began her descend out to the cabin in which the party was going to be held. The girl had saw lights on and she rolled her eyes as the Slytherin entered the cabin and she looked around. "How shocking for a Potter to throw a party, in something that is designated to those who support the Death Eaters, I doubt daddy would be proud," she said as she walked up to the group of people. "Than again what would daddy really say, because he is rotting in Azkaban."

5.5 - Slytherin Seventh Year - Queen of Snakes
credit goes to deea @Shadowplay for the set!

Evelyn had been really proud of James, for trying to do something good for his brother. She had entered the cabin that she had been told where the party would be at. Not being the type of gal who entered places that were designated for dark wizards, because her mother would kill her for it. She had looked around to see if James had been there, and she smiled when she noticed him, for once it felt good to be invited someplace by a boy who she had been dating. She had looked and seen the someone who wanted to be a bitch had shown up and she decided to let out a sigh, as she knew this could be interesting.
Molly heard about the party that had been being thrown for Albus and she was happy. Even though she didn't like the location that had to be picked for Al's party. But she knew that James would be even more pissed if she didn't go because she found the party's location to be too dark for her. She had entered the cabin as she looked around and let out a small sigh, as she saw someone who already appeared to be ready to start trouble. The girl had walked over to Rose who had already been there and she looked at her with a small smile. "I see I am not the only non-Slytherin family member here."
Even though he didn't have particularly nice feelings in regards to the cabin the Slytherin party was held at, Narkissos decided that he might as well go to assert his prefect authority. Somebody had to keep order after all. He reluctantly entered the cabin with a sigh as he held a firm grip on his walking stick. Looking around, he let out a sigh of relief when he noticed that Azazel wasn't there. It should be easier to keep his mind on his duty now...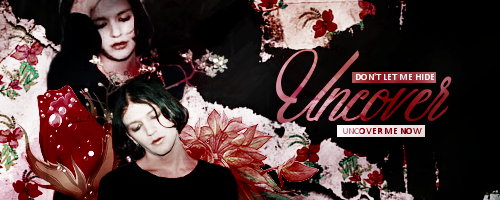 Kyle had heard about the surprise party that was going to be thrown for a younger student, and he knew that he had to attend it since nothing brought him more joy. He had been the type of boy who enjoyed a good adventure and he had rushed to the party, not wanting to be late and he had decided to bring some form of food that had been made earlier in the Kitchen. Because his mom told him that he shouldn't come to a party empty-handed as he entered the cabin. He saw people and he looked around letting out a small sigh as he saw others had been there. But he had looked around, and he called out. "I had brought some food if that's alright. I didn't want to come empty-handed."

credit goes to
cel
at Shadowplay!
Dewey knew that he needed to get himself in the social scene more, and now that he had been free, he could. The Gryffindor had made his way to the party that was being held in a cabin, he didn't know about. He had looked around letting out a small sigh as he walked into the cabin which he saw people had come before him. Looking around he said, "I see the birthday boy has not arrived yet which means, this must be a surprise party." he said with a smile.

Rose looked at the girl who said something to her about it being a surprise party and so it makes sense that Albus isn't here. "Oh well, that makes sense for sure. A surprise party," she said there to her back with a small smile. If she was right her name was Seul-Ki. Rose smiled when she heard Molly to speak next to her. "Oh, hey. Well figured since it's cousins birthday party. I should show up. Even if we aren't close anymore," she said there with a sigh.
Hearing Hugo's question, he shrugged at his cousin. "I don't know. If anything, he might appreciate the thought at least." He looked at the people who had arrived so far and was quite surprised that they didn't seem to realize that it was a surprise party. James did lighten up though when he noticed that his girlfriend came. "I though I made the surprise part obvious... Oh well," he said to himself before walking over to Evelyn. "Hi, sweets," greeted James with a smile. "I'm glad you could make it."

Cherry decided that maybe it wouldn't hurt to get her head out of the books for once, so she went to the surprise birthday party Albus. She doubt there'd be many people she wouldn't mind hanging out at the party, but that honestly didn't matter as long as they weren't the pureblood supremacists. With a card in hand, she entered the cabin and noticed Narkissos but decided to not say anything to him at the moment. "Is there a table we could stick the cards at?" Cherry asked as she nervously bit her lip.
After hearing about a surprise party for Albus, Discordia showed up at the cabin wanting to see if there might be any useful information that could help the Death Eater cause. She honestly didn't bother to get a card which she honestly doubted anyone would notice as she was a Lestrange. Why would a Lestrange attend a Potter party anyway? Discordia stood near a corner of the room observing everything that was going on hoping to see Drustan.

Cernunnos entered the cabin with a bag full of drink bottles in hand and looked around disappointed that this party wasn't the fun type of party. "All I heard was that there was a party..." he slightly frowned. "Is the alcohol still fine though?"

take me down and you hold me right spin me all around, i feel so dizzy, i fall into you, you rock me, you rock me, you rock me in
Scorp was asked to keep Albus busy while James set up the party and was to bring him to Azazel's cabin at a certain time. He did not think that his friend would like the party but did not want to argue with the elder Potter boy. He had taken Albus to Hogsmede with permission from the head mistress as it wasn't the correct weekend. He however was a little surprised that he managed to get a pass for both of them.

They ended up spending their time at Zonko's Joke shop as they loaded up on much needed supplies for later pranks. Looking at the time Scorp realized that they were running late and brought their wares to the counter where he paid for all of them. He then got them back to Hogwarts and somehow manged to lead Albus into the Forbidden Forest and to the cabin.
Albus had fun at the joke shop and honestly that was how he wanted to spend the day that he did not want to remember or celebrate. He did not care for his birthday and did not think that he should be celebrated for just being born. His best friend however had surprised him with a pass to Hogsmeade.

Though when they returned to Hogwarts they walked to the cabin that he knew all to well was Azazel's and some red flags went up. He wondered why they were going there though honestly he was thinking it was to prank Azazel so he followed his friend and walked in. Albus however froze when he saw all the people he just hoped the party wasn't for him.
Seeing Evelyn, Seul-ki ran up to her. "I was wondering when you were going to get here!" She gave a wide smile as she watched James join her best friend. "You two are so cute! I just knew you guys would be cute! The cutest couple at Hogwarts!" People would probably think Seul-ki was saying that to be nice, but she didn't believe in saying something just to be nice; honesty had always been important to her. "Surprise!" Seul-ki squealed as Albus entered the cabin. "Happy birthday!"
---
Permissions in this forum:

You cannot reply to topics in this forum