current time
Sep. 2020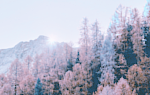 staff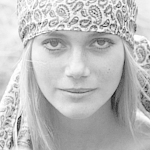 Admin Xaria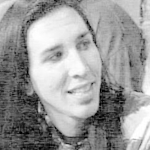 Admin Jules
Admin Topher
Who is online?
In total there are
3
users online :: 0 Registered, 0 Hidden and 3 Guests
None
Most users ever online was
139
on Wed Jul 03, 2019 9:12 am
Credits
Skin & graphics made by Xaria. The Harry Potter franchise belongs to J.K. Rowling. All original characters belong to the respective user that made them along with their posts. No copyright infringement intended.
Being in a different house with your sibling made it harder for them to meet. She still tries to understand at times how Hugo ended up in Slytherin house. She probably will one day understand. She knew that people all around Hogwarts did request to be in the different house as they were by sorting hat. She knew she would never change her house. Anyways Rose wanted to hang out a bit with her little brother so that's why she was hanging around in the dungeons today, she knew Hugo's house common room was somewhere here. She had even sent a note to him that she wants to hang out. She hopes it's okay with him.
After getting a note from his older sister, he went out of his house's common room and into the dungeons and began looking for his sister until he spotted her. "Hey, sis," Hugo greeted with a wave. "Do you have gumballs?!"
Rose smiled when she heard her brother's voice. "Hey, bro," she replied back to him there. "Sorry, I don't have any. Don't really eat them that much," she said. It was true she didn't seem to eat gumballs that much as Hugo.
"I ran out of my stash. I need to get more," Hugo replied with a small frown feeling rather disappointed. "Can we go to Honeydukes and get some, sis? I do have a bit of my Christmas money left!"
@Rose Granger-Weasley
Last edited by Hugo Granger-Weasley on Mon Feb 19, 2018 9:41 am; edited 1 time in total
Rose thought there and sighed. "I'm pretty sure I have some left still too. I mean money. We can go to Honeydukes for sure even if you're not allowed yet," she said there now. "But I'm sure we can break that rule somehow," she added.
He lightened up at his sister's response. "Really?! I can show the staff how mighty I am if I need to!" Hugo exclaimed laughing. "I'll be back." Running back into his house's common room, he retrieved his pouch of galleons and his Walkman which he loaded with a Monkees cassette. "I'm back! Let''s go!"
@Rose Granger-Weasley
Last edited by Hugo Granger-Weasley on Sun Feb 11, 2018 2:37 pm; edited 1 time in total
Rose just rolled her eyes there now. "Well sometimes rules are meant to be broken," she said there with a small smile on her face. She watched when her brother went to his common room to get his stuff. "I guess we can use your money. I don't really need new candies yet," she said there. She was just too lazy to run up to tower to go get her stuff. Seemed way too long way from here. "Let's go," she said.
"Mum says not to break rules, but she doesn't have to know!" Hugo exclaimed as he clapped his hands. He was quite excited to blast some Monkees into his ears and restock his gumball stash. It sure was nice to be a first year with few responsibilities. "Wooo! Do you think Honeydukes will have every type of gumball? I don't like it when they only have a few.."
@Rose Granger-Weasley
"Well, I'm supposed to teach not to break rules but here I am letting you break them. Yes, mum doesn't have to know we did it," she said with a smile. She did at times break some rules here and there. "Well, I hope they do for you. I haven't really bought much of gumballs myself." She really wasn't that big fan of gumballs, never have been.
He nodded happily ready to start his adventure. "Do you think mum would get upset if she finds out? I don't wanna see mum sad or angry!" Hugo wondered. It was bad enough that his own uncle has been in Azkaban since Christmas; he did feel as if his mother had been stressed lately after all. "If I have enough galleons, you could also get a few candies too, sis!"
@Rose Granger-Weasley
"Well, she might be upset about it yes. Since we will break the rules. I don't like see her sad or angry too. Anyways if you don't wanna get trouble I can go bring them for you too," Rose said. She knew mother won't really the idea that she took her little brother to Honeydukes when he shouldn't go there yet. "I don't really need new ones yet. But we will see, maybe something will catch my attention" she said there with a small smile now. "Ready for the adventure?" she asked.
"I wanna actually go to Hogsmeade like the cool kids though!" Hugo whined before quickly getting over it. "I can't wait until I get to be a cool kid too and get to have all the gumballs in the world!" He let out a laugh excited to get his favorite treat. "I'm always ready to get gumballs, sis!" exclaimed Hugo with an enthusiastic nod.
"I'm not sure if I would call all my ages people cool. But if you say so," she said with a small smile there now. "One day you will be one of them yes. Just two more years," she said there with a sigh now. She did go to those Hogsmeade weekends when she could. "Well let's go then. We have to be careful, so we aren't caught or we are in trouble."
He nodded and replied, "Older kids are cool even if most of them are meanies!" Wasn't that true anyway? Maybe not if Rose didn't seem to think so... "I'll be one of the coolest in my house! Won't I, sis?" Hugo asked with a toothy smile. Although he didn't exactly know where to go, Hugo decided he was going to lead the way.
Rose just nodded her head there now. She really wasn't sure if she should call people in her age cool. She probably didn't see things as her brother did. "Okay if say so that older kids are cool," she said there with shrug. She wasn't sure what she was. "Well, you probably would. I'm not sure really. Cool is something that everyone understands differently," she said there now and walked where Hugo went. To be honest she had never sneaked out before from Hogwarts to go Hogsmeade too so. She had no idea where they supposed exactly go too.
"It is?" As Hugo was still quite young, his thinking was very black-and-white. Who could blame him anyway? It wasn't like he was exposed to a lot of the stuff his parents and older children were. "Do you know which directions take us to Hogsmeade?" wondered Hugo not wanting to get lost.
Rose sighed there. "I'm really not sure what your brain thinks is cool. Like I said everyone understands the cool meaning differently," she said there with a small smile. She was older than Hugo for sure and knew about things better than him but she still learned about the world. "I have never sneaked out of here to go Hogsmeade," she said and looked around a bit. "But when go there as a group we usually go that way," she said and pointed to the direction where she thought was right. And she is usually right when it comes to directions.
He looked at his sister confused. "They do?" questioned Hugo raising an eyebrow. Words had different meanings to different people? "I thought cool was in a dictionary? Do words have more than one meaning?" Guess he was starting to learn something new. "You usually go in a group? With Al and Scorp?"
Rose smiled and wasn't sure how to explain it to Hugo there now. She was supposed to be a smart girl. "Well for me my age kids aren't that cool like they seem to you. And I found people from me be cooler. So things changes within years. So things you find cool aren't cool for me. And things I might found cool might not be for you," she tried to explain there now. So her little brother could understand what she means. "Well, we go there all together. All who have permissions to go. But lately, I end up there walking around alone. Me, Albus and Scorp aren't that close lately. Just things have happened," she said with a sigh. She didn't really wanna talk about them.
"Oh. That makes a little bit of sense," Hugo replied softly. Why were the older kids so weird? Why is their idea of cool different from his? He honestly thought everyone kept the same interests they had at his age. "What things? You three were best friends! Best friends don't just suddenly stop being a thing!"
She just sighed there. She wasn't sure how to really explain this thing to her brother there now. When she asked why she wasn't friends with Albus and Scorp now. "Sometimes things just don't work out as you want. Well, Albus hangs out with Scorp more than with me. At some point, I began to feel like third-wheel... like I don't belong there. They have been more close now when they share the same house. I don't see them that often nowadays. So we slowly grew apart if it makes any sense to you," she tried to explain there now. She herself wasn't exactly sure what had happened too. She just doesn't hang out with them much.
He listened to his sister feeling quite sad for her. Hugo hoped that maybe some yummy candy like gumballs could make it all better. That usually helped him feel better when he gets sad after all. "You know I'll always be your friend, sis!" Hugo exclaimed giving a toothy smile. "That's what little brothers are for!"
@Rose Granger-Weasley
---
Permissions in this forum:

You cannot reply to topics in this forum