current time
Apr. 2021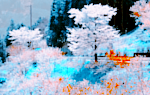 staff
Admin Xaria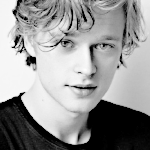 Admin Violet
Who is online?
In total there are
6
users online :: 0 Registered, 0 Hidden and 6 Guests
None
Most users ever online was
139
on Wed Jul 03, 2019 9:12 am
Credits
Skin & graphics made by Xaria. The Harry Potter franchise belongs to J.K. Rowling. All original characters belong to the respective user that made them along with their posts. No copyright infringement intended.
Harrison had felt stressed when it came to just about everything; he felt guilt due to still working in the Ministry despite having the knowledge of Death Eaters running it, but it was a necessary evil. It certainly help his stress with the fact that he found David to not be the best person to represent the Order along with making sure his own child wouldn't be thrown another Unforgivable over relationship drama. Why couldn't everything be simple like it used to growing up? Sure, he had lived through the previous wizarding wars, but those periods still had a simpler, more bearable aura in the air. It felt suffocating. He felt suffocated by his work, Order responsibilities, and existence in general. He found himself all donned up in his goth night attire at the discotheque in Knockturn Alley; he needed an escape from it all. He sat in the bar area taking a drag from his cigarette waiting for the bartender to serve him a drink. "I'll take the strongest drink you have."

Apex Batts did like to linger around Knockturn Valley. The bats were nice and the people were a bit special. This place fit him like a glove. He tended to go into bars out of habit. He remembered his childhood experiences with alcohol, and enjoyed the memory. He altered his memory enough that he never remembered disliking being beaten by his drunkard of a father. People change after all. No, his problem was what the beatings meant, but he was getting ahead of himself.

Apex decided to go somewhere a little different, the fantasy night roller rink seemed plausible. It did have some alcohol, perhaps he could stumble into a drunkard looking to fight. Or maybe it'd be something else who knows? He looked around seeing who was there barely, and he saw a man at the bar. Apex sensed the distress in the man, and Apex was certainly not surprised by it. The Death Eaters were ridiculous with their political agendas. Apex just wanted to have fun. "Hey, what are you getting?" Apex approached him. "Actually, ignore that. Could you get me what he's having?"
"Must've been one of them days, huh?" the bartender inquired watching as Harrison gave a small nod. He slid a hot pink ashtray to Harrison. "Smoke all you need to. A Jungle Juice will be coming your way." Harrison sighed as he looked over to see a man with very light hair join him at the bar. Noticing that the bartender was too focused on getting the drink together to hear Apex, he shouted, "Make that two Jungle Juices!" Taking a drag of his cigarette, he directed his attention back to Apex briefly before catching the cocktail that was shortly slid into his direction. "And your name is?" Harrison asked Apex as he took a sip of the cocktail. "For the strongest drink here, it really doesn't taste alcoholic..."
@Apex Batts
Apex appreciated the gesture with a bow. He took a seat next to Harrison, and stumbled slightly when doing so. He was fine though. He grabbed his glass and chugged the whole thing and had already taken out some money to pay with. He truly didn't have the sight, but he could taste the alcohol. It wasn't strong, but too many refills would certainly get him off. If the bartender got curious, Apex would ask for a water next. He could already feel a little intoxication. He let out a relieved sigh. Then he decided to respond to the man's question. "I'm just a guy," Apex paused to a hiccup. "A guy whose got some ghosts from the past is all. I like to ignore them though. They're pretty involved lately, but that's my problem, ain't it? That's it, aside from my bad eyesight..." He squinted at the menu and the money he pulled out, placing it on the counter for the drink. "It's a miracle I can read, you know?"
Last edited by Apex Batts on Tue Jan 30, 2018 6:53 pm; edited 1 time in total
He watched as the other casually chugged down the whole glass of Jungle Juice. If Harrison had to be honest, he found himself quite impressed though he felt sorry for the man's liver in the process. Harrison took a huge gulp of the drink and looked at the other. "A guy, huh?" he wondered. "Doesn't tell me anything to be honest." Finishing his drink, Harrison told the bartender, 'I'd like a refill!" Raising an eyebrow, he watched as Apex squinted at the menu. "I'm Harrison. I think it'd be a good idea if you get glasses. I think they'd be of help. There's always a vision charm too..." Harrison caught his sliding drink after the bartender refilled it and began to drink it. "What brought you here tonight?"
@Apex Batts
Apex shrugged, what was the point in hiding it to be honest? The man was probably about to get wasted and there really wasn't anything that said that the man knew what his name meant, but that could wait a little. "Glasses would help, yes," Batts acknowledged. "But ever since I lost my sight, I've got to using my other senses. I've become more attached to my surroundings because of it. So much so, some people would call me crazy." Apex hiccuped and let out a sigh. Then there was that million dollar question. Why was he here? The answer was simple, pain. That's what he's adjusted to after all, but perhaps he could find something a little less reliant on a fight. After all, this fellow seemed pretty docile. "I came here for a quick drink and perhaps a discussion." Apex took a sip of water the bartender brought without even being told to do so.
"Right, my name. I am Apex."
Of course, Harrison didn't take the amount of alcohol he could handle before getting drunk into account, but it seemed as if he purposely paid no mind to it at this point. "Sooo, you'reeeee bliiiind?" he wondered as his speech began to slur some. "Craaaazzzyyyyy? I-I d-dooon't think you'reeee craaaazzzyyy!" Hearing Apex's reason for why he was there, Harrison nodded. "I-I just neeeded t-to taaake myyyy miiind off thiiiings." Jumping at his own hiccup, Harrison briefly stared blankly at his surroundings before taking a deep breath. "Niice to meet youuuu." He looked at Apex and began to encounter thoughts he had never really thought of. He happened to be happily married to a beautiful woman! What was going on with him?

"Good, good," Apex noticed how Harrison was certainly getting drunk. The drink may have been even stronger than Apex could tell. He was feeling a little loopy himself, but he wasn't actually too different than normal. "So, you got some ghosts too?" Apex spoke on the man trying to distract himself. "More importantly, I wonder what those voices in your head are saying. Could it be something naughty? Oh, pardon my intrusions." The near sighted fellow found that it would be a little preferable to switch topics, of course so he got to better know this man before what may have been coming. "I don't believe you've introduced yourself, pal."
"Ghooooostsss? I-I knooooow Hogwaaaartssss hassss a few o' them," Harrison replied hearing Apex's comment regarding ghosts. He gave the other a blank look unsure of how to respond. 'Ohhhhh, I-I'm Haaarisoooooon." Smiling sheepishly, he took a sip of what was left in his drink.

The intercom turned on with the DJ greeting the people at the roller rink. "Wasn't that last song funky? Won't you take me to-" The DJ let out a small chuckle. "I think all of you groovy lovebirds hanging out at Fantasy Night Roller Rink will enjoy this next song! Remember to set your calendar for karaoke night next Friday!"

Harrison looked over at Apex after he briefly turned his attention to the direction of the booming voice. "Waaannnnnaaaaaa skaaaaateeee?" he asked the other hoping for a positive response.



Apex chuckled at the skating request. "Have you already forgotten that I have poor eye sight?" Apex questioned. "Excellent. I love that bold style, Harrison." The mysterious man stood up. He stretched to push out the stiffness. He went limp as he usually does after a stretch. "Whenever you're ready, I'd suggest cooling down before going skating." Apex got darker as he turned back to Harrison, but kept a smile. "You wouldn't want to embarrass yourself in public, would you?"
He looked at the other blinking a few times before hiccuping. "Thaaaat'ssss riiiiighttttt. I-it's fiiine," Harrison replied shrugging. In moments where he was as shitfaced as an auror could get, he wasn't the sharpest tool in the shed as he just wanted to have fun. "Yoooouuuu dooooo? I-I-I fooooouuuund i-i-it niiiiceeee wheeeen I waasssss yooooungeeeer, and it stuuuuck wiiith meeeee." He looked at Apex's outfit up and down as he got up from the barstool. "Wheeeeere'd youuuuuu get-the cloooaaak?" wondered Harrison as he grabbed onto the barstool nearly slipping.
"Ammmmm I-I-I hooooooot?" Harrison looked at the other giving a wide smile. Any and all thoughts regarding his current situation outside of the roller rink had gone out of the window. It was safe for one to assume he was going to have a killer hangover the next morning. "Yoooouuuu'reeeeeeee quitecute yooourseeeeeeelf." Hearing Apex's question, he shook his head. "Noooooooooooo. B-b-b-uuuuuut I wannaaaaaaa haaaaaaveeeeeee fuuuuuuuuun toooooooooo!"
@Apex Batts

---
Permissions in this forum:

You cannot reply to topics in this forum