current time
Apr. 2021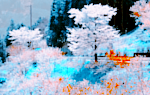 staff
Admin Xaria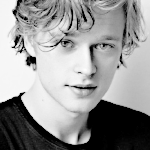 Admin Violet
Who is online?
In total there are
5
users online :: 0 Registered, 0 Hidden and 5 Guests
None
Most users ever online was
139
on Wed Jul 03, 2019 9:12 am
Credits
Skin & graphics made by Xaria. The Harry Potter franchise belongs to J.K. Rowling. All original characters belong to the respective user that made them along with their posts. No copyright infringement intended.
Stella had hated most muggle things, but she did enjoy some of the technology it brought. She had decided that for this Hogsmeade weekend, she would go and see a movie. There had been so many muggle movies that were of interest, and she had been walking down the street to the movie. She crossed her arms, as she had arrived in front of the movie theatre, giving it a look around as she saw other students going to see movies. "So I can't have my own movie?" she said loud enough for people to hear. Walking into the theatre, as she purchased the tickets to see one of the chick flicks and she got herself some popcorn.

It had been about a half-an-hour before the movie started. Which meant she could talk to people, and she began walking around the concession area that was run by welcome witches and wizards. Looking with a smirk, as she saw someone. "Are you waiting to see a movie too?" Stella said giving a smirk.
Last edited by Stella Black on Sun Jan 14, 2018 7:15 pm; edited 1 time in total
Brayden had just mostly come to this movie theater so he could watch maybe some movies. Even if he wasn't really that much interested in the muggle technology. The boy has heard so many good things about this place from his sister, so he decided finally check himself out too. Once he has chosen some movie. Had even got some popcorn he realized there was still so much time left until the movie did really start.

He was now waiting there for that. He had fallen into his own thoughts until he heard someone to speak there near her. "You talking to me?" he asked there now being bit confused. "If yes. Then Yeah thought to watch some movie," she added. "I assume you too," he said with a smirk, he saw her holding popcorn there too.
Stella was always the type of girl who loved to make her presence known. She had been taking some bits of her popcorn, and she had smiled when the person had responded. Giving him a small smirk, "Who else would I be talking too?" she said looking at the boy who appeared to be in her year and house because she saw him around. "You are in Slytherin right?" she said raising an eyebrow as she had known this boy's face from someplace. "If you are, surprised to see another Slytherin here." the girl said looking around the movie theatre with a small smirk. "I am eating popcorn, aren't I" a tone of bitchiness in her voice. "The name is Stella."
Brayden didn't really mind talking with this girl right now, it was at least better than doing nothing while waiting for the movie to start. "Yes, I'm in Slytherin house," he said with a small smile. She assumed he was there too. They probably were even in the same year. "I'm mostly here because my a few years younger sister couldn't shut up about this place at home, so needed to check it out too," he said with a laugh now since this wasn't really an answer Slytherin should say. "I'm Brayden," he said his name too. "Well, what movie you even gonna watch?"
Stella had easily been someone who didn't pay much attention to anyone who may have any sort of decency that had been in their personality. Listening to what he had to say and talking about him being in Slytherin, "Well that's one thing. Quite personally I am only here because I am a sucker for muggle movies. But they certainly aren't people I would spend time with." she said with a smirk, being brought up in one of the most notorious pureblood families who was thought to be extinct, even though her father's mother had fled to Norway so that her son could attend Durmstrang. "Little siblings are always a pain. I have a younger brother who is in his second year and also one of the most annoying people. But I came here on my own terms, and when I don't want to deal with people that are in my house, this is a good place." she said smirking.
She couldn't stand most of the people who attended Hogwarts, and despite most of her Slytherin friends being a purist, she needed a break from them. Taking much of her free-time to bother those people who she felt were inferior, plus most younger students needed to know their place in the world so that they wouldn't bother the older students. But her thought had caused to her zone out to what the other student had been saying. "Brayden? The name sounds familiar. I probably saw you around, but I could really care less about getting to know people." she said giving him a smirk.
"I am going to a see a chick-flick because I would love to make sly comments. Because chick-flicks are the most annoying movies in my eyes, well love stories in general. So you could say I came just to find some amusement, in mocking movies." she said giving him a sly smirk. "You actually here to see a movie or to be an angry critic.?"
@Brayden Clarke
(Didn't mean to make it this long)
Brayden listened to what Stella said there now and nodded her head. "Well, I have never really watched much of muggle movies. They actually can be quite entertaining at times. Well, I don't really spend time with muggles too," the boy said. He was raised most of the time like pureblood even if his parents weren't so big purists like they used to be. "My sister is the third year. So yeah she older a year older than yours. I don't have anything against her but she can let too annoying at times," he said there with a sigh.
Brayden wasn't really that close to anyone in her own house too. He had learned it already a long time ago to be honest. He wasn't so big purist like some and he wasn't really that much getting into trouble than some. Even if he has done his own share of trouble in past. "Well yeah pretty sure we have seen each other in common room. To be honest, I don't really care that much about getting close to people too,"  the boy said back with a smirk.
"I'm gonna watch some action movie. Well, I'm here to watch a movie of course. Not be some angry critic. I might be pureblood but I don't hate all muggle technology like some of us do," he said there simply now.  
@Stella Black
(OOC: It's fine. It can happen)
Stella had been looking around the movie theatre and she was letting out a smirk. Knowing all too well, that she looked rude looking as she listened to Brayden to talk. Taking a few bits of her popcorn, the Slytherin looked up. "I am not the type who watches muggle movies either because I could be doing other things. That is more interesting than this." a smirk came across her face. "But then again I am sure muggles would say that all things done in our free-time are because of them." she heard all too well about that when she had decided to go out to the muggle world.
"Sounds interesting, but quite personally I don't let third years give me advice," she said with a bitchy tone. "Everyone is annoying who are you kidding?" the Slytherin didn't like most people because they bored her. She hated those who abided by the rules and believed that being nice could get them someplace. "Yeah, we probably have. But I am always the person who you can find doing some sort of shady activity. Because I would much rather party than spend time in the common room."  
The Slytherin had to say that this was one of the few Slytherins who intrigued her but was nothing like Rhesus or Drustan. She was someone who easily got bored with people. "I would go and see an action movie with you, but I don't really feel like being in a room that is full of nerds or whoever goes and sees action films," she said with distaste, thinking of how many nerds would be plagued in the theatre. "Not all of us hate muggle technology. Even death eater's children have phones."
@Brayden Clarke
Brayden just rolled his eyes there now. To be honest he didn't really care what others did in their free time really. "Well yeah. Not everyone like watch movies," he said there simply now. "They probably are saying it but then again there are so many things what they can't do. Only when magic is involved," he added.

"Well, you would if it's the only thing she seems to talk about a week how great it was and so on. It got annoying at the end," he said there with a sigh now. He didn't really wanna think about it even. "Well not everyone for me. Just most people yes," he said there now. He didn't really share the same thing here with Stella, he didn't find everyone annoying all the time. "I barely spend time in the common room too. Mostly away from it, so much as possible. I don't mind really parties or doing something else I shouldn't," he said with a smirk now.

"Oh well. I just don't seem to be interested in some chick-flick I would get bored. I need some action there in the movie. Or else I would just sleep there," he said there now. He didn't really mind those nerds that much. If they will bother him then he will probably shut them down, so they won't bother him. "Well, I don't have anything against the muggle technology just I don't use it daily." It was true.
Stella knew that magic could get boring at times, and she often took offense when people thought prime pureblood supporters didn't have any sort of muggle connection. "Yeah, and some have the misconceptions of us pureblood supporters," she said with her arms crossed as she watched him intently. "I have a feeling that you're not like the typical Slytherin." the girl had that feeling since he didn't seem to bash muggles at first sight like most.
"Not even then would I listen. I would probably simply cuss her out," she said as she thought about it. Not being a huge fan of anyone younger than fourteen, due to her being someone who wanted to be around mature people. "I don't really like kids, and I am really surprised that I actually like my little brother," said Stella who had enjoyed her little brother. Stella was loyal to her family and she loved all of them, it was just others she had been cold too. "I just hate people in general," she said as she looked around the cinema.
The common room had been boring after awhile and despite her love for dark decor and glamour, it didn't appease her. She took some more bites of her popcorn, "Yeah and plus most of the people get boring. A party, there is always something that is going on that could be labeled as interesting. After all, putting a bunch of drunk teenagers together, things are bound to get interesting." replied the Slytherin as she looked to see if others were coming in. "Do you at least have a phone?" asked the Slytherin.
@Brayden Clarke
Magic can be boring for Brayden at times too and being pureblood people say you shouldn't be interested in muggle connections. Then again he has never been some kind of purist for sure. Then again her family hasn't been either too even if they would like to see the family being pure long as possible. "Well there are people like that yes," he agreed there with Stella. "Well, I'm not. Never been you typical Slytherin." He has never been and also will never be one.

"Oh well, I guess we are different there. I can't really cuss people out so easily from my life. Mostly my sister," he said there now and it was true. He wasn't really that much of fan of kids too. Some younger people did really annoy her way too much. "Well, kids can be annoying at times yeah. I agree with that. I get along with my sister fine. She is actually only family member I really get along with my family," Brayden said and it was true. He didn't seem to get along with his parents. "I don't really hate people unless there is the really good reason for it," he added there now.

The common room was something Brayden didn't really like that much too, even if he did like darker colors most of his life then the common room was something he always found nothing interesting. He barely spent any time there. "Yeah at times people can yes get boring. Especially when they keep talking you ever time about same things only. Well, parties yes can be more interesting ones for sure," he agreed there now once again. He did love parties and he tried to go every one of them. "I do actually have one but I don't really use it. Since don't really have many muggle friends and my magical friends don't really use it," he said.
---
Permissions in this forum:

You cannot reply to topics in this forum