current time
Sep. 2020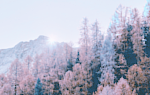 staff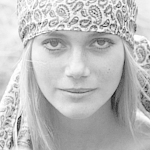 Admin Xaria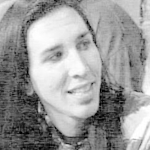 Admin Jules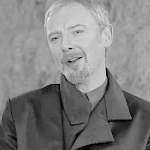 Admin Violet
Who is online?
In total there are
2
users online :: 0 Registered, 0 Hidden and 2 Guests :: 1 Bot
None
Most users ever online was
139
on Wed Jul 03, 2019 9:12 am
Credits
Skin & graphics made by Xaria. The Harry Potter franchise belongs to J.K. Rowling. All original characters belong to the respective user that made them along with their posts. No copyright infringement intended.
Name: Brayden Nathan Clarke
Nicknames: (If any)
Titles:
Date of Birth: 25 June 2003
Age: 17
Blood Status: (Pureblood, Half-Blood, Muggleborn, etc
Hometown: London, England
Current home: London or Hogwarts
Nationality: British
School: Hogwarts
Sexual Orientation:
Wand: 12 inches, phoenix feather, Marple
Hair Color: Dark brown
Hair Style: Short, messy
Eye Color: Blue
Body Type: Slim, bit of muscular
Height: 5'8"
Other Distinguishing Features: N/A
Clothing Style: Mostly jeans, t-shirts and jackets.
Brayden is someone who might seem to be a jerk or rude guy most of the time, he just seems to use way too much sarcasm or then thing before he is saying something. So people tend to understand him wrong way since he has never been good at expressing what he really wants to say. So yeah he has never really been good at sharing feelings too or understanding how someone really feels. Even if he actually deep down cares about people but he just doesn't really let it show.
He has become brave one who loves to take risks in his life, he would never back down from any challenge too he might face. He doesn't even give up easily when he has his mind on something. He is very stubborn one for sure, he just always believes he is right most of the times, it's hard to changes his mind. Also, she is a very selfish person. He doesn't trust people very easily, only those who have gained it, like her family and close friends. He actually tries to be there for his family and close friends, even help when they need it but this happens barely.
FAMILY
Mother's Name: Beatrice Clarke
Age: 40
Blood Status/Species: Pureblood
Occupation: Healer
Status: Living
Father's Name: Brandon Clarke
Age: 41
Blood Status/Species: Pureblood
Occupation: Auror
Status: Living
Younger Sister's Name: Braelyn Clarke
Age: 13
Blood Status/Species: Pureblood
Occupation: Hogwarts Student
Status: Living
HISTORY
Brayden was born as the first and only son to Brandon and Beatrice Clarke. When he was an only child until his baby sister Braelyn was born he seemed to get lots of attention for his parents. They always tried to spoil him with things and always be there for him. But when he was four things changed a bit. He wasn't anymore always the center of attention since some attention did go for his sister too, who she at first hated for it. They also were so much different. Also, they had four years apart and were already interested in different things back then.
Over years somehow Brayden did get closer with her sister actually. Over years she became closer to her. They began to spend time together. Even if they were so different, he still loved her deep down. Even if he wasn't good at showing it out. He has never really been that good at showing out his feelings towards people. He just isn't sure how to do it most of the time, well to those who he seems to care about. He is afraid to hurt their feelings at times or then lose what he has with them. There was even a time when he became protective over his sister Braelyn and still is. He just too scared to lose her.
The boy was home schooled and never didn't attend to any Muggle schools even if he managed to have some Muggle friends for himself. He didn't care about blood purity that much. Even if he could be a jerk or selfish at times he was still deep inside good person who cared about people feelings. He might always show it out to people. He has always been good at making friends. Even before Hogwarts, he did meet his current best friend Daxton. They became friends easily and he is one person who showed him the side of being the jerk and so on.
Over years he did even meet siblings of Daxton and he even liked them. He was a good friend to all of them. Daxton has been his only and longest best friend, he won't changes it never. He just likes to spend time with him, even if he might not be the nicest person for sure but Brayden doesn't care much about it. He seems to love to get in trouble or talk them out of it even if he knows lying isn't a good idea. He likes, to tell the truth, most of the time but at times he even seems to lie for those people he cares about. Just it happens like this. He doesn't mean anything by that.
Anyways years have passed and Brayden got a letter from Hogwarts and he knew he will get one since he was five. He was sad that he will have to spend some time apart from his best friend since being one year older than him mean he needed to spend his first year in Hogwarts alone. Some friends who were muggles he told he will attend to some kind of boarding school where he won't be reached for awhile but he will come home for holidays.
Well his first year there wasn't really that fun but he managed to make some new friends there but he didn't find himself a new best friend. He managed to even keep his grades up somehow, he actually is smarter than he seems to be. He did always his homework away at last minute. He didn't really enjoy doing them. He more likely wanted to spend time with his new friends or then get in trouble and talk him out of them. He managed to get even few detentions in the first year there. His holidays and summer were spent at home with his old friends and his best friend.
Well, his second year was so much fun for sure since his best friend was there with him now. Even if yeah he still had some other friends in Hogwarts now. Still, he did seem to do her homework away at last minute. Even this year he managed to get some detentions.
Well, his years were spent with his friends and not doing much of his homework. He still somehow managed to pass his classes. At times his brains seemed to help him out since he is smarter than he shows out most of the time. He just doesn't wanna be the center of attention for being smart.
Last year Brayden did realize he has a crush on his best friend sister Lainee but he hasn't really admitted it to anyone yet. Not even his best friend. He has no idea how he will even take this. Brayden seems to be someone who plays with girl's hearts but he just someone who is too scared to admit his own feelings to only one girl who he actually truly loves. So he tries to make it be okay with some other way. He and Lainee are actually quite close too which makes it even harder for him now after the summer.
Right in last year of Hogwarts years, he has decided that he should admit his feelings for her, no matter what. He needs to take the courage and do it since he can't keep hiding it forever.

5.7 - Slange Prefect - Registered Psychopath
credit goes to @chocoLATE at shadowplay!
Spoiler:
---
Permissions in this forum:

You cannot reply to topics in this forum