current time
Apr. 2021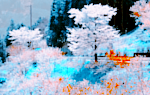 staff
Admin Xaria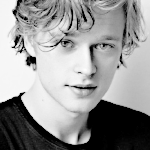 Admin Violet
Who is online?
In total there are
3
users online :: 0 Registered, 0 Hidden and 3 Guests
None
Most users ever online was
139
on Wed Jul 03, 2019 9:12 am
Credits
Skin & graphics made by Xaria. The Harry Potter franchise belongs to J.K. Rowling. All original characters belong to the respective user that made them along with their posts. No copyright infringement intended.
The idea of counting down until she went into labor had been coming close and she had been getting advice from Tessa, who had some friends who had children of their own. She was scared and now that Gaston wasn't coming back had pissed her off, since Autumn had clearly not been someone who wanted to deal with pregnant teenagers. But she wasn't going to let that bother her because she needed to be stress-free. Entering the Three Broomsticks, to take some time off things and get a drink. It would have been what she would be doing for Valentine's if it wasn't for the detention.

She let out a small sigh as she walked over to take a seat at one of the tables. Quickly ordering herself a water, because she didn't want to drink anything too crazy. Sitting back in the chair, as she let out a small sigh.
Gaston had felt awful for a few weeks now due to not having told his sister, Madison, why he wasn't returning to school for a while and the guilt was eating him up. Whilst he knows he was doing something good, leaving his pregnant sister to be looked after by the rest of their siblings didn't sit comfortably with him. Having been told that Madison was heading into the Three Broomsticks, Gaston prepared himself for being screamed at and walked up behind her, instantly massaging her shoulders. "You know, a place like this isn't good for a woman in your condition." He cooed into her ear, planting a kiss onto the top of her head in greeting.
Madison didn't let being pregnant stop her from being active and she soon heard someone on her shoulders. Looking up as she heard a familiar voice in her ear. Looking up she turned and she saw her brother and it caused to her cross her arms. It had been Gaston who kissed her head, and she looked at her brother. "Excuse me? You aren't the ones calling the shots when you left me in the hands of Autumn and Ezra," she said eyeing her brother.

"Where the fuck have you been?" she said giving him a questioning glare.
Gaston's expression revealed how guilty he was and he toyed with his hands, staring down at Madison before sliding into a chair beside her. "C'mon, Maddie, Forgive me." He said softly, holding out his hands for her to take. "I had to take some personal time away, you know how it gets but I promise you, I'm staying now and I'll be here for my niece or nephew." Gaston, despite at first being outraged that his younger sister was pregnant, was now ecstatic that their family was extending. He wish he could just blurt out what he had been doing.
Madison was not going to have it because the girl already has seen too much with Autumn. Then there was Ezra who had been off in the forest doing whatever, and Tessa was caught up with being a professor. She had looked at her brother who she had missed desperately, but she wasn't giving in. She had to learn discipline even if it killed her and she knew she would end up softening up to him soon and she rolled her eyes. "I will think about forgiving you. Knowing you will bother me until I don't," she said giving him a small smirk. The girl began eyeing him again, "This wouldn't have been so bad if you would have told me, and I would try to find some way to go with you. But no you had left me with these scoundrels." she said in response to her house.

"I am going to be having a girl by the way," she said in a much kinder tone. "I might forgive you because I shouldn't be fighting when I am so late in this pregnancy." she sighed.
Gaston made sure to maintain the saddened eyes, knowing non of his siblings could handle a sad Gaston. He did feel horrible for leaving her with his not very responsible siblings, for their issues were elsewhere because sometimes, it felt like he was the only one who cared about the family. Sighing sadly, he ran a hand through his hair and shook his head at the mention of her coming with him. "And I will be sorry for that till the end of time but I couldn't. I'll explain soon but I can't right now, okay?" He said pleadingly, just wanting her to understand. The moment Madison stated it was going to be a girl, Gaston's face lit up like a child on christmas and he leaned over to pull his sister into a hug. "That's fantastic, Maddie! Any names yet?" He questioned, thankful that the decor he did in Madison's secret home nursery was more feminine.
Madison knew that Tessa was the only decent one aside from Gaston, well she was the most responsible. But when it came to the ones she had been close in age with Gaston was it. She knew Ezra was just being him and quite personally despised Maddie to the point of completely ignoring her. But was definitely much nicer than her, she crossed her arms. "Sure you couldn't explain because whether you like it or not, there isn't much for us do," she said in a sad voice. Even though she was evil, the girl still showed some support for the Order.

"No I haven't thought about it, and if you want to know something. My daughter's father has returned, but I don't want to push him with this responsibility. Since he is already haunted by being nearly killed by his father, and plus I should learn from my actions because I did kind of use him." she said feeling extremely guilty about doing that Dysmas. "Maybe you could help me decide names because when it comes to who my daughter goes too if something happens, it's Tessa or you," she said giving her brother a smile. Even though she was mad, it felt good to have someone to speak too.
Gaston tried to be the best sibling to go to, the one that was trusted the most and the one people could happily say 'Oh Gaston, Good guy' despite his family. He, whilst loving his family, was disappointed in them for not being that responsible in looking after Madison, especially Ezra but that couldn't be helped. He was just that kind of person.

The mention of the baby's father stilled him but understood where his sister was coming from, taking her hand and giving it an affectionate squeeze. "In time, he'll come around and everything will be perfect. Right now is the time to focus on your health as well as the baby's. Can't have anything happening to either of you, okay?" He said and was pleased to be given the chance to help decide names, tilting his head in slight thought. "I do like the name Mirabelle. It means 'Of incredible beauty' and I know for certain that if this baby takes after you, men will flock to her when she's our age." He smiled brightly, hoping to brighten her mood but also stop her from being mad at him. He always did have his ways of weaselling out of things.
---
Permissions in this forum:

You cannot reply to topics in this forum