current time
Apr. 2021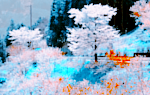 staff
Admin Xaria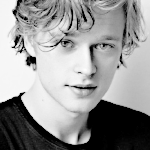 Admin Violet
Who is online?
In total there are
2
users online :: 0 Registered, 0 Hidden and 2 Guests :: 2 Bots
None
Most users ever online was
139
on Wed Jul 03, 2019 9:12 am
Credits
Skin & graphics made by Xaria. The Harry Potter franchise belongs to J.K. Rowling. All original characters belong to the respective user that made them along with their posts. No copyright infringement intended.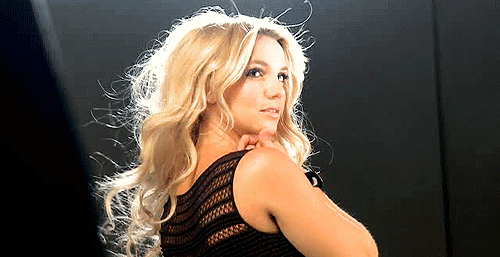 Basics
   Name: Camile Voclain
   Nicknames: Cami
   Titles: Professor, Headmistress
   Date of Birth: August 19, 1987
   Age: 33
   Blood Status: Half-blood (Part-veela)
   Hometown: Nice, France
   Current Home: A nice little cottage around Hogsmeade
   Nationality: French
   School: Beauxbatons
   Sexual Orientation: Homosexual
   Wand: Willow, veela hairs, 9", reasonably supple, light blue with a floral pattern    
Appearance
   Hair Color: Blonde
   Hair Style: Medium-long, tends to be wavy and worn down
   Eye Color: Brown
   Body Type: Fit, slightly toned
   Height: 5'6
   Other Distinguishing Features: N/A
   Clothing Style: Cute but professional when working; trendy but appropriate when not working    
Freestyle
Beauxbatons. 2002.
Beauxbatons, though it had its fair share of male students, was primarily considered to be an all-female institution. Misconceptions. It had fared quite well following the destructive war that was centered in Britain. While Hogwarts was rebuilding, Beauxbatons was thriving. It was more prestigious than ever before. To the parents, it was an accomplishment to have your child accepted into the school, especially if you lived in France. With an increasing amount of international students, spots for French wizards and witches were becoming scarce. If you didn't get into Beauxbatons, you had to gamble your luck with all of the other really good schools before possibly resorting to homeschooling. It was
very
competitive.
Luckily for Camille, she was lucky enough to have been able to enroll in Beauxbatons before the boom. Her school years began mere months after the wizarding war. Her parents were
very
proud of Cami. Their little girl. Their baby girl. She was growing up so quickly. Before they knew it, she would become a beautiful, young woman.
It was 2002. She was in the final stretches of her time at Beauxbatons. She still had a couple of years left before she would eventually join the workforce or find someone nice to settle down with. Her teen years were already full of major changes but never had she felt more confused.
In the social hierarchy, Camille was pretty far up. She was friends with a lot of the popular girls. She was a prefect. She took part in all sorts of extracurricular activities. Her reputation was also up there due to her kind, friendly nature. To her parents, she was all they could ever want in a daughter.
Instead of paying attention to the nice guys like Claud or an athletic hunt like Jacques, Camille's eyes were all on one of her best friends: Clarisse. Clarisse was absolutely stunning and charismatic. She knew so much about anything. She always had the best advice. She was always closer to her than the rest of the friend group. Why Camille always wanted to be around her perplexed her. Sure, she had a nice personality, but she always gave off a pleasant aroma of tangerine and vanilla. She seemed built by the goddesses.
I'm in serious shit, I feel totally lost
If I'm asking for help it's only because
Being with you has opened my eyes
Could I ever believe such a perfect surprise?
It only clicked one day when the two of them were hanging out during one of their free periods.
"Camille, you know my crush on Jean?"
"Yes, I do. Why's that?"
"I'm hoping to win his heart, but I can't make a fool of myself when we finally kiss! Since there's nobody around, we could practice together! It'd be more real than kissing the poster near my bed!"
"Okay! I never liked how it felt to kiss a poster..."
Admittedly, Camille never had her first kiss yet at this point. This wouldn't even be a real kiss. This was just practice.
Clarisse moved her head towards Camille and began kissing her on the lips. For both of them, this felt different. There was a spark. Whether it'd ignite would be another matter.
It all made sense now. Camille was crushing on Clarisse. She blushed the entire time afterward. This was her first kiss. And she liked it. There was no way she would ever feel this way towards a boy.
"I think you'll do good at impressing him!"
Camille needed some time to think. How could she get out of this for a bit?
"I just remembered I have some assignments to do before class. I'll talk to you later!"
She ran away from the scene. Why did she feel that way towards another girl?
I keep asking myself, wondering how
I keep closing my eyes but I can't block you out
Wanna fly to a place where it's just you and me
Nobody else so we can be free
All she could dream about was Clarisse. All she could think about was their kiss. Camille knew this wasn't necessarily
normal
. It didn't feel abnormal, but it felt abnormal in comparison to what her friends were experiencing in their love lifes. How could they always think and talk about boys?
Overtime, Camille and Clarisse wound up becoming distanced from each other. It was chalked up to
growing apart
, but both of them knew why.
And I'm all mixed up, feeling cornered and rushed
They say it's my fault but I want her so much
Wanna fly her away where the sun and the rain
Come in over my face, wash away all the shame
It wasn't until Camille began teaching that she and Clarisse reconnected. She had gotten better with age. Camille still felt the same as she did those few years ago. This time, the spark ignited into a flame.

---
Permissions in this forum:

You cannot reply to topics in this forum