current time
Apr. 2021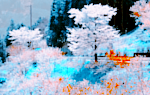 staff
Admin Xaria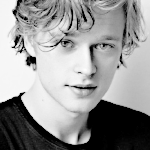 Admin Violet
Who is online?
In total there are
5
users online :: 0 Registered, 0 Hidden and 5 Guests :: 2 Bots
None
Most users ever online was
139
on Wed Jul 03, 2019 9:12 am
Credits
Skin & graphics made by Xaria. The Harry Potter franchise belongs to J.K. Rowling. All original characters belong to the respective user that made them along with their posts. No copyright infringement intended.
Page 4 of 4 •
1, 2, 3, 4
First topic message reminder :

Camille had found herself struggling to deal with the student body, and she felt as if she had no choice but to hold a mass detention at the time she was originally going to do something fun for Valentine's Day. She felt as if nobody took her seriously, so she needed to assert her authority and make sure the students learn their lesson. She had instructed the Heads of Houses to confiscate each student's wand to prevent them from causing any major damage during the detention. Camille waited at the podium watching as students filed in the Great Hall. "All of you should be ashamed of yourself. If you all didn't know, all of you are the face of the school. You represent Hogwarts. How good do we look if you do nothing but cause fights and misbehave? Events like dances and feasts are a privilege, and you guys have lost it. I hope you all will fix your act so we can return to having fun. For now, we must resort to this." The house tables transformed into individual desks for each student. "Depending on the severity of your misbehavior, you might have to do a lot of cleaning for your professors. Your legal guardians will also be receiving a Owl detailing all that had to go down so they can also partake in your reform. I am extremely disappointed in all of you."

---
Scarlett looked up as Jace was mentioned. She got up and walked over to him and kneeled beside him trying to get a look at his face "Jace whats wrong?" She asked getting really worried. WHen Professor Largo mentioned the Hospital wing Scarlett spoke up "Ill take him." She didnt want to leave his side at all. 

Lily turned her glare onto her cousin and raised an eyebrow "Hes being stupid Vicky. I cant just let him be stupid. Im the smart one." She cried out before frowning and taking her seat
Ebba had loved children with a passion, but she didn't like when they were disrespectful. She had been watching the students from where the staff had been and saw that most didn't want to be there. She looked down at two pregnant students, and it caused her to the group of students. "There are no exceptions, so if I were you I'd take a seat. Plus, Miss Shaw wouldn't you want to learn to be a good example for your future child? The perfect way is to sit through this detention." she said with a sigh.
Lycan looked over at Dinah and raised an eyebrow "And what the hell makes you think you can talk to me?" He said looking at his ex girlfriend. He missed her at times, but he couldnt deal with everything she came with.
Dinah laughed hearing him talk and had to hold back a growl, "I can talk to whomever however i want, whenever I want, Vex" She growled out not even bothering to look at her ex mate. Spotting Scarlett trying to go with Jace she growled silently moving closer to her friend. "I'll go with him, wouldn't want you missing out on a good learning situation. Anyway, I'm stronger and can help him walk either way" She said to scarlett standing up still beside Jace.

Scarlett glared and let out a low growl "Im his mate." She said under her breath "I dont leave his side. Besides, you have your own issues going on." She said gesturing to Lycan who stood there with a smirk on his face. "Im pretty sure Im the stronger one." She said referring to her ranking in the pack but not actually saying it 

Lycan couldnt help but laugh at the two girls arguing over the boy. What was so special about that guy anyway? He was one of the reasons he broke it off with Dinah in the first place, always obsessing over the Slytherin. "Dinah just let his girlfriend handle it yeah? Its not really your place to tend to his wounds and play nurse with a taken man."
Dinah froze and stared at Scarlett. The girl had just used her rank against her. She looked at Jace for a second before biting her lip and backing away. Dinah wanted to attack but she knew better than that. Walking away slowly she shut her eyes taking a shaky breath. "Fine..." She didn't even bother to look at Lycan not wanting to deal with his shit. "What do you care anyway Lycan, maybe i created the wounds since im just a monster eh?" She hissed out softly at him, going to sit in the desk in the back, away from all three of them.

Lycan felt like shit. He didnt mean to insinuate she was a monster. He knew how that got to her at times "Come on dont be like that." He said following her with his gae and sighed. He looked over at Jace "Ill handle her." He said walking to where she was sitting "Ok whats up? And dont say nothing cuz I know thats a damn lie."
Helena quickly thanked the professor, clasping the note tightly and smiled sweetly before rushing off to her brother's side, hearing Scarlett say that she'll take Jace to the infirmary. Jace had barely enough energy to bat away the Gryffindor and Helena, without speaking a word, wrenched her brother up from his spot. "Sit down," She stated towards Scarlett, not caring if they were mates for she was his older sister and knew he wouldn't want to go to the infirmary. "Next time, don't try and use your rank on someone who your mate thinks is equal. Especially in front of your mate's sister. Now both of you, sit down and get on with your detention. I requested that I take him away, so I shall. No one else." Helena stood up boldly and wrapped Jace's arm around her shoulder, taking him out of the Hall with ease. He needed herbal remedies, not any of the infirmary crap.

Scarlett felt rage run through her body but she sat down anyway. She knew better than to try and pick a fight with her boyfriends sister. She sighed and rolled her eyes "For the record, I wasnt using my rank against her. I was using facts. Im bigger and Im stronger. Those are just textbook facts, Helena." She shook her head and gathered her stuff. She wasnt putting up with this. She stormed out of the Great Hall and made way for the forest.
Eris was a Valentines Baby, having been born on the day of love and whilst she hated the holiday anyway, the fact she was going to a school wide detention infuriated her. "This is just despicable..." She muttered to herself as she sauntered into the great hall, latching onto the sight of her siblings. "Oh thank fuck for you two. I think my heads going to explode from how bullshit this is." She said, having wanted to spend her birthday drinking alcohol and wishing the world away with her siblings but instead, she was being punished for other people's mistakes. Pulling out her sketch book and pencils, Eris got to work whilst glaring at everyone in her surroundings.
Eris' sketch:
Stella had been well aware of her housemates' recent actions, it went around the house fast. The girl had entered the great hall and despite disliking the idea of it. The Slytherin knew there was not much she could do about it and with a sigh, Stella walked over to a desk as she sighed. "I know I am late." even though she probably wasn't late. The Slytherin wanted to make her presence known to the world that she had been there. Taking a seat, she sighed.

"So what are we doing?"
Jenna didn't mind having a detention because it would give her time to do some work. And she knew that you put all the students together there would some sort of drama. She had been sitting at her desk quiet as she been trying to go unnoticed, but she knew that she would end up being bothered by Blake. But she wasn't the type of gal who let it bother her, she had been looking through a book that she had gotten to pass the time by.

Blake disliked having detention and he was pissed to know that he had to attend it. Entering the great hall, with a smirk on his face and his heart on his shoulder. The boy looked around the great hall and saw people were occupying himself and with a smirk, he had spotted Jenna Bishop and decided that he would sit behind her. Taking a seat as he got his book out and began writing about it the boy let out a smirk as he whispered to Jenna. "Surprised you're not arguing with someone."

Discordia smiled seeing her sister. At least there was one person that could make the time in detention pass by much faster. "Pleasure to see you here, sister," she greeted looking over to see what Eris was drawing. She looked at the sketch and asked, "If we catch one of those, do you think our father will let us keep it on display after I give it a lobotomy? For practice of course."

Eris turned to look at Discordia, fighting the smile that wanted to form and slid the sketchbook towards her to allow her sister to look properly. Hiding her laugh, she tilted her head in mock thought and a wicked smirk began to grow, twisting her usual innocent look into one of darkness. "Oh you know he would. He'd display it himself with pride, my sweet." Eris quipped, knowing their father loved just how messed up his children were.
Juliete thought that she would pop into Hogwarts to see what was happening in that school. She however was going by Krystal Xavier and had her
appearance changed
so that there would be no suspicions as to who she really was. She had heard of a mass detention which she thought that she would join. She had donned the Hufflepuff robes again to not bring any suspicions she had to sell it that she was just an ordinary student.
Seeing all that was going on it seemed that there was absolutely no order in the school currently which could work in their benefit. However she was not here for that she was here to study the students and recruit them to the Death Eaters if she found them worthy. "Have we found out who is responsible for this mess?" She asked as she took a seat.
James was still staring at Evelyn completely unfazed by everything going on around him. If he was lucky, he'd pop out of this trance before a professor would say anything. It didn't help that he didn't have anything to do at the moment which meant he wasn't occupied doing anything. He hoped that Evelyn liked liked him back otherwise this staring would be worthless.

Al watched as his brother seemed to be daydreaming at a girl. He smirked before tossing another ball of parchment at his brother's head. Honestly he was making this too easy he did not care that he may get in trouble doing so. His brother just reacted so perfectly to it plus he couldn't bug anyone else.He then went back to quickly studying his law book as he pushed something towards his brother his guitar he had it hit the back of his chair slightly. He knew that his brother loved that thing and well he did not see why he couldn't have it there.
Feeling a ball of parchment hit him yet again, James quickly snapped out of his trance completely unsure of whatever reactions Evelyn might've had during that time. He raised an eyebrow at his brother as he heard something hit the back of his chair. How did his brother manage to get to his guitar? How did he even know of that guitar? James was pretty sure he hid his love for making music from everyone pretty well. He gave Albus the look in case he would end up having to clean cauldrons.

Isabella was confused why this detention was even needed. She had done anything wrong and to be honest she wasn't even sure what had happened, she knew just that older kids were responsible for this. She was sitting at some table and was just bored. She had nothing to do really. She barely knew people around her even. The little Shaw was just sad to be here. She didn't even want to celebrate Valentine's day in the first place. She didn't yet get the point of this day.

Being to some forced detention to something she didn't even take part was idiotic even for her. All she had to do was sit here. "Ugh, how long do we even have to be here?" she mumbled mostly to herself. Also cleaning duty didn't seem fun for her.
Rose knew what had happened but she didn't really take part in any of it. She had heard about it through people. This detention on Valentine's day was the totally insane thing to do even for her. She was just sitting there and did nothing. She heard people talk there but she just ignored them all. Even her own cousins. All she wanted was not to be here or even clean those cauldrons. She had done nothing wrong. "If you guys figure out what to do. I'm in. Since this is so damn boring," she finally spoke up there too. Even if she probably shouldn't take part of whatever there was planned now.
Brayden didn't really take part of that for what they were receiving detention now. He knew what had happened. He might be pureblood and jerk at times but he wouldn't ever let things go that far. He just didn't understand why that had happened even first place. Anyways here she was now trying to receive detention for something she didn't even do.
If you say the boy wasn't bored then your so wrong. He was very bored. He heard people talk there now. He wasn't even sure how to get into the conversation right now, what was rare for him. So he decided to listen just more.
Lorcan looked at his grandfather's case and swore softly as he noticed that it was opening. He leaned down and went to buckle the case only for it to spring open and for the Niffler to escape along with a couple other creatures. 'This cannot be good.' He thought to himself as he got up out of his seat to try and catch the creatures before he got caught.

He had wrangled the niffler only to see the Fwooper flutter past him. Grumbling to himself as he went and put the Niffler back into the case as a Bowtruckle climbed up onto his shoulder. "Not now." He whispered to it as he placed him back into the case.
Godwine entered the Great Hal to help with the detention after having to sort out some of his own personal business. He looked around and noticed a young Hufflepuff struggling with some rather strange creatures. Approaching Lorcan, Godwine asked, "I don't know much about creatures, will you tell me about them?" Trying to not seem out of the blue, he softly added, "I noticed your struggle with them..."
Page 4 of 4 •
1, 2, 3, 4
---
Permissions in this forum:

You cannot reply to topics in this forum