current time
Apr. 2021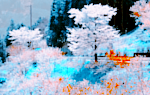 staff
Admin Xaria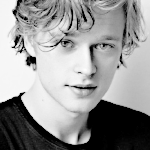 Admin Violet
Who is online?
In total there are
2
users online :: 0 Registered, 0 Hidden and 2 Guests :: 2 Bots
None
Most users ever online was
139
on Wed Jul 03, 2019 9:12 am
Credits
Skin & graphics made by Xaria. The Harry Potter franchise belongs to J.K. Rowling. All original characters belong to the respective user that made them along with their posts. No copyright infringement intended.
Page 2 of 4 •
1, 2, 3, 4
First topic message reminder :

Camille had found herself struggling to deal with the student body, and she felt as if she had no choice but to hold a mass detention at the time she was originally going to do something fun for Valentine's Day. She felt as if nobody took her seriously, so she needed to assert her authority and make sure the students learn their lesson. She had instructed the Heads of Houses to confiscate each student's wand to prevent them from causing any major damage during the detention. Camille waited at the podium watching as students filed in the Great Hall. "All of you should be ashamed of yourself. If you all didn't know, all of you are the face of the school. You represent Hogwarts. How good do we look if you do nothing but cause fights and misbehave? Events like dances and feasts are a privilege, and you guys have lost it. I hope you all will fix your act so we can return to having fun. For now, we must resort to this." The house tables transformed into individual desks for each student. "Depending on the severity of your misbehavior, you might have to do a lot of cleaning for your professors. Your legal guardians will also be receiving a Owl detailing all that had to go down so they can also partake in your reform. I am extremely disappointed in all of you."

---
Azalea, even if she despised the holiday of love, hated Detentions more and as their valentines dance turned into a school wide detention, she was slightly more bitter than usual. Resting her head against the newly formed desk, she decided to dismantle her rings and began to recreate them into a tiny little beetle, just to distract herself. "Aren't you a pureblood?" She murmured to herself, shaking her head before looking over to the headmistress, simply wondering what she had done to get into this mess. At the mention of legal guardians, she wanted to scoff knowing her father would hardly care about what she had done.

~~

Jace hated being within the school grounds, having had the luck of having his own hut within the forest due to how sick he would feel with the scent of humans. He silently blamed Scarlett for his involvement in this detention, knowing they might've happily kept him out of it if he hadn't turned up to class; revealing the fact he could now go into class for a certain amount of time and not feel sick due to a flower around his neck that distracted his senses. Sitting by his fellow housemates, he rested his chin on the palm of his head and looked around, knowing he looked pale and nauseous at the simple thought of being around so many humans. He spotted Arsen and decided a nap would be the best thing for him seeing as no one really gave him a second glance.
Mckenna walked into class and immediately sensed the tension between Drustan and Rhesus. She walked over and sat between the two of them to seperate them "Alright now thats enough." 

Athena entered and saw Hades. She smiled softly at her fiance and took her seat. Although she wouldnt mind being handled roughly by him. She blushed at the thought before sitting down. 

Scarlett did not want to go to detention. She knew Jace would blame her for the fact he was there. She sighed and took her seat when she got there and kept to herself. She didnt sit like Jace like she normally would because she was afraidn of his anger

Atticus strolled down to the detention and sat down next to Scorpius. He smiled at his boyfriend and blushed a bit "Hey." He said softly and looked around to see who else was there. He said his sister and nodded

Abeline walked in with Ashton and sat down beside Rhesus. She leaned onto her brothers shoulder and yawned, she was tired and just wanted to go to bed. 

Alice waited for Kira and Tristan to show up before going inside with them and sat down in their seats. This was a horrible way to spend a Saturday

Lily walked into the class with her arms crossed over her chest and sat down anger evident on her face
"Madison, you're not the only pregnant chick in the school whether you realize it or not," Cherry said. "You're going to have to clean a ton of diapers sooner or later. Why not get a start with cauldrons?" she asked. Cherry felt as if Madison was being quite entitled. "I've been cleaning whole houses since the single digits along with raising my siblings."
"She is the only pregnant girl people care about." Abeline said hearing what Cherry said. She stood up and walked over to Madison and threw an arm over her shoulder "Come on babes. Dont even acknowledge the lesser people."
Teddy walked into the Great hall and his eyes immediately found Alayna. He gave her a look the showed sadness and hurt. He had barely seen her since the class and he missed her. He sighed and walked to the professors table and sat down next to Connor and Theodore.
Helena was displeased; not that she was going to attend the valentines dance to begin with, but she didn't like the fact this school wide detention cut into her studying time. She had brought all of her books and quills anyway, going to take this time to do so even if she hated being around people when she did. She was lucky enough to not have the same ailment as her younger brother, Jace and could actually withstand the smell of humans. She just found them a little more stupid than her kind. Waltzing into the Great Hall, she cast a glance over at her housemates and then towards her brother who had already fallen asleep out of boredom. Her decision had been made for her. "Ravenclaw it is," She murmured to herself, adjusting her little red sundress as her shoulder bag shifted with her movements and settled herself at a spare desk, noting that with the removal of the house tables, the houses had began to mingle but alas, she only enjoyed it for a short while. Hearing the rudeness directed towards Cherry, her housemate, her brow furrowed in slight rage that she could usually control. "Excuse me, please refrain from being so rude Abeline. It makes you look even more ugly. Cherry is carrying the next generation of our people, as well as Madison. They should both be treated equally, Cherry more so for all that she has done to keep her family afloat." Helena hardly intervened but she couldn't witness Cherry being beaten down any more.

Scarlett looked up at the argument and sighed. This was why they were here in the first place. She got up and walked over to abeline and whispered softly in the girls ear. What she said made the young slithering roll her eyes and sit back down. Scarlett then returned to her seat not saying anything to anyone and just rested her head on the table top
Dinah walked in and looked around not really caring that she was here. She looked around spotting Jace napping and she walked over to him sitting down. His housemates stared at her for a moment before seemingly accepting she wasn't gonna move. Resting a hand on Jaces back, she hated seeing her friend look this pale and sick but she also knew there was nothing she could do about it. Looking over at the arguement that had been going on she sighed rolling her eyes a tad. "Madison if it will make you shut the fuck up I'll do your share of the cleaning. Cherry yours too. No use in making you two clean when the chemicals could harm both your children. I'm faster as well so I don't give a damn." She said with a shrug before looking at Helena nodding a tiny bit. "Helena is rigjt, like normal. There's no point in you two fighting" She said and rested her head on the desk beside Jace's trying to slightly block the humans scents from getting to him. Even if he was asleep she knew it would least help a bit.

Alberich was watching the students, but he was mainly focused on catching up on his grading. He had been trying to get more family time in with everything that had been going on at the school lately. Noticing Lorcan sleeping, Alberich got up from where he was seated and walked over to him. He lightly tapped the boy on the shoulder. "I apologize for disturbing your sleep, but you need to be awake so you don't miss any instruction."
Scarlett glared a bit when Dinah sat by jace. She felt her anger rise a bit and she wanted to storm over there and claim her spot by him. Or just leave. Run out and just keep running and never stop. She felt the two emotions conflicting and it caused her much pain. She whimpered softly and clenched her eyes shut tight and sniffles softly lying her head on the desk.

Teddy could see the pain that young ms fyre was in and walked over. The two spoke for a bit and teddy rested a hand on her shoulder and nodded. He felt bad for her. He understood how werewolves emotions were due to his sister and his father and he did not want t see the young girl in pain.
Helena became more worried about her brother and stood up, despite the threat of getting told off and walked over to Professor Largo with worry laced into her expression. "Excuse me, sir, is it possible for my brother to be excused from this? He isn't very well and should be resting." She explained, gesturing towards a pale Jace who looked ready to faint any second, even with Dinah's help. "He hasn't done anything wrong, so please?" She said, her voice quiet but pleading.

Scarlett could feel Jaces pain in her soul and she hated it. She got up and sat in a seat closer to him. Not directly beside him, but close enough so her presence could easily be picked up on. She lied her head back down and just listened in on peoples conversations for lack of better things to do
Rutuk wasn't exactly confident with the majorly negative reaction from the student body, he had braced for the worst. He wasn't exactly sure what this detention ritual inquired, but to his relief, it was just extended lecture time. He sat quietly as he listened and watched the other students speak. Girls talking about pregnancy and cleaning for the professors. One of them talked about sending everyone to "Oblivion" or something, Rutuk thought she was crazy, but he had never even heard of Oblivion.

There was some sibling drama as well. Rutuk found this preferable to what he was seeing before the detention was given out. There were some words he hadn't heard before among male and female couples, even some couples of the same gender, which was entirely new to him. Then he witnessed some awkward contact based communication where he guessed they spoke with naked persons, while uttering nonsense at the same time. Most unwanted of all was when he found a couple in the stall he liked to sleep in. Of course while he was observing, a girl came up to him and performed a commonly called "bitch-slap" on his face and shouted at him. Something about a women's bathroom and being a pervert. He walked away at that point.

Anyway, this all seemed fine as long as his peers kept their distance he was fine... Fortunately a certain girl seemed to be missing for this so-called Valentines day. Then again, with how irregular this group is, he should still keep his guard up, and those teachers may get suspicious if he continued to do nothing, so he pulled out one of the books and examined it. "What is this about?" He whispered to himself.
Ralph watched the students intently, certainly a lot of stuff to use later, but not much to use now. The biggest thing that the students were doing were arguing about cleaning and pregnancy. One, he wasn't interested enough in disrupting that, and two, Ezra did a fine job questioning that. Madison didn't seem too effected by it which is a shame, but hey, just extra credit for Ezra right? Ralph smirked at the thought. Surprisingly, one of the best things came from a staff member. Ralph was astonished just how dramatic he was. The mischievous professor decided to mock some of his fellow staff, even Alberich had a golden quote.

Ralph began to mope around and sigh similarly to Teddy's drama.He walked over to a desk where Felix found himself sleeping under. Felix was napping before detention started, perfect time for a rude awakening. "I offer the most sincere apologies for abruptly disrupting your current state of inactive slumber, but you must be in the active position, common people call awake, so that you may not miss, but interpret the explanation of the sequential events that you must follow." Ralph created a verbose version of what Alberich said earlier. All while in a monotone and depressed voice. Felix shook his head and looked around. "Where am I? What's going on?" Felix yawned after and took a seat, still very confused. It took him a few minutes to realize that this was detention. To which he ended up scratching his head as he saw hurricane Ralph on the move.

Rutuk had a distinct feeling that he shouldn't trust this teacher, he has had that feeling since he first entered that class room. This pretty much told him that this man was a tricky individual. At the very least, Rutuk could certainly take him for smart with that rather extra comment to Felix.
Seul-ki was sitting at her desk reading a book on the history of literature when she overheard Ralph being the same as always. She wondered why the professor always acted so odd to the point of making her classmates mad. "Professor Ralph, if you wouldn't mind answering, why are you speaking like that? I'm sure the poor kid must've had a long night cramming in for a test." she asked looking towards Ralph and Felix.
Lycan walked into detention with rhea on his arm. He and the lestrange girl had become fast friends and he didn't feel like socializing with anyone else. The two ravenclaw a took their seats and Lycan looked around the room and scoffed at the stupidity of some students who had fallen asleep and the two pregnant girls who were arguing "idiots. All of them"
Helena heard the voice of a fellow housemate insult other people and with a scowl, she turned slowly after excusing herself from the professor and gestured for Jace to leave the premises as quickly as possible. "Whilst I'd usually agree, to the term idiots being directed at anyone but Ravenclaws; the most intellectual house," Her voice was laced with pride. "I have to disagree in this one instant when your term idiot is directed towards my younger brother. So I'd politely suggest you keep your mouth shut." She said with a hand on her hip and sauntered over to her desk, fists clenched and awaited the punishment they were to receive.

Lycan couldn't help but chuckle "little Helena. Always the protective sister. If someone is to fall asleep during a detention I shall refer to them as an idiot. While your brother may have his reasons I'm sure the fighting moms and other sleeping losers do not"
Cernunnos began staring out into the distance feeling absolutely bored to death. He wasn't paying attention to anything going on around him. What was the point of doing so anyway? He made himself snap out of zoning and looked around until he spotted Azalea. Disappointed with how far their desks ended up being, he got out a piece of paper and began writing a question about her thoughts on the stupid detention. Folding it up, Cernunnos tried to figure out who could help pass the note to Azalea. Putting the note on Helena's desk, he whispered to her, "Can you pass it over to 'Lea? Pretty please? Thanks!"

take me down and you hold me right spin me all around, i feel so dizzy, i fall into you, you rock me, you rock me, you rock me in
Helena glared furiously at being called 'little' because she knew whilst her brother was the larger one, she was the stronger one as she found strength within her small size. "Pregnancy causes fatigue. So I do believe they do have reason to fall asleep. However, I'm in partial agreement because there is a time and a place." She murmured, not really looking at Lycan as he spoke but more towards other students surrounding her before someone placed a note upon her desk. As her smile formed, her eyes crinkled upwards and she nodded towards Cernunnos. "Why of course!" She said, flicking it towards Azalea as she had shaped in such a way it would go a far distance. It landed upon her desk beautifully and she began to unravel it, laughing out of amusement. Azalea immediately began to write a reply, expressing just how much she would rather be watching Black Mirror, drinking hot chocolate than be here before making a comment about just how awful this was going to be. Instead of passing it through Helena, who Azalea made sure to thank, she used her metallic beetle to carry it as it clung to the floor hidden from view and she winked at Cernunnos when he received it.

Scarlett raised her head and glared at Lycan and Helena "Both of you hush. No one is an idiot for wanting to sleep. Some people have medical problems that dont allow them proper sleep at night so they are tired during the day." She said glaring at Lycan. She then turned her gaze to Helena "And acknowledging him is what he wants. He wants attention, so just ignore him and he will go away."
Rutuk watched Cernu pass a paper to Helena and heard him whisper something about passing it. Upon seeing her throw it to the one called Azalea, this had caught Rutuk's interest momentarily. "My, what an interesting form of subtle communication. A little around the bush as they say?" The curious fellow analyzed aloud. One of the quiet students who always had a book that he scribbled in put his face into his hand at Rutuk's speaking aloud. Rutuk, of course, missed it.

"Did I hear paper was being passed around?" Ralph asked in a sarcastic manner. "Don't worry, your secrets have faced enough shame for today, I'll leave it. Suckers." The professor whispered the last part to himself. Very amused with the transpiring events.

Rutuk turned his attention to the bickering Ravenclaws. In fighting, what a funny thing. The Lycan Vex seemed to be a clashing type, and Helena Watson was proud of her titles. It was always fun guessing what type of person new peers are off of observation.
Jaxon had been debating skipping detention because he had better things to do on a Saturday night. But he ended up going and sat in his seat and sighed. He kicked his feet up on the desk and leaned back a bit in his chair
Arsen growled as Hades manhandled him and moved him to a desk in which he only lasted a few minutes in before kicking the chair back and moving to the ground and crossed his legs with his books in front of him. He really hated desks they just felt unnatural for him. He also rarely joined the others for meals in the Great Hall as he also did not like a table or having others cook his food for him.
Kira looked around and saw her Alpha. She smiled and went over and sat by him on the ground. She didnt understand why he was sitting on the floor, but if her Alpha did it she would do it to. She didnt say anything as her father had always told her to wait until spoken to by the Alpha
Page 2 of 4 •
1, 2, 3, 4
---
Permissions in this forum:

You cannot reply to topics in this forum