current time
Apr. 2021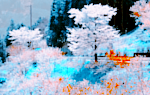 staff
Admin Xaria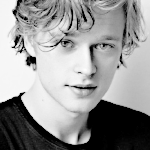 Admin Violet
Who is online?
In total there are
4
users online :: 0 Registered, 0 Hidden and 4 Guests
None
Most users ever online was
139
on Wed Jul 03, 2019 9:12 am
Credits
Skin & graphics made by Xaria. The Harry Potter franchise belongs to J.K. Rowling. All original characters belong to the respective user that made them along with their posts. No copyright infringement intended.
Page 1 of 4 • 1, 2, 3, 4
Camille had found herself struggling to deal with the student body, and she felt as if she had no choice but to hold a mass detention at the time she was originally going to do something fun for Valentine's Day. She felt as if nobody took her seriously, so she needed to assert her authority and make sure the students learn their lesson. She had instructed the Heads of Houses to confiscate each student's wand to prevent them from causing any major damage during the detention. Camille waited at the podium watching as students filed in the Great Hall. "All of you should be ashamed of yourself. If you all didn't know, all of you are the face of the school. You represent Hogwarts. How good do we look if you do nothing but cause fights and misbehave? Events like dances and feasts are a privilege, and you guys have lost it. I hope you all will fix your act so we can return to having fun. For now, we must resort to this." The house tables transformed into individual desks for each student. "Depending on the severity of your misbehavior, you might have to do a lot of cleaning for your professors. Your legal guardians will also be receiving a Owl detailing all that had to go down so they can also partake in your reform. I am extremely disappointed in all of you."

Cernunnos sat at a desk pouting with his arms crossed; he was very upset that the Valentine's Dance had been canceled this school year because of his classmates. He was so excited and had everything planned out to attend. Instead, he found himself stuck in his school uniform in a desk in the Great Hall waiting to do whatever a professor might want him to. He hoped that he would get bailed out by Alu, but a part of him doubted that would happen with Camille watching.

take me down and you hold me right spin me all around, i feel so dizzy, i fall into you, you rock me, you rock me, you rock me in
Cherry found herself resenting almost everyone else in the student body, and her condition definitely wasn't helping any. Just a few more months. She can do it. She can get through this roadblock. Why did so many of her classmates have to be such drama queens? Why couldn't they just sit and learn like normal people? Oh yeah, not many actually wanted to learn. She sighed as she pulled out a book to read hoping to not get in trouble.
Sharona was scribbling in a notebook quite ecstatic to see the look on her sister's face in this mass punishment; Evelyn was considered to be a good girl, so the thought of her sister being lumped in with the bad kids excited Sharona. She wanted her sister to know how she felt whenever their mother punished her for rebelling. Guess it was finally her chance to witness it.
She was rocking back and forth in her desk feeling lost without her wand. How was she supposed to simulate performing a lobotomy now? With a quill? Discordia looked around at all her classmates seeing if they might have anything sharp she could practice with.

Hugo was at his desk working on some homework sulking that he couldn't be having fun. Was it for that one time he played the Monkees too loudly? He hoped not or else it'd mean that he needs to keep his volume under control. He was 11! He was supposed to be louder than the older kids! Besides, why was he being punished for the stuff older kids were doing?
Dysmas looked at the headmistress feeling rather confused. Did he do anything wrong? It seemed as if she was speaking to all of them, yet he didn't recall ever really getting in trouble. He spent part of the school year assumed dead, and he made an effort to avoid getting involved in drama. Why did he have to get lumped in with everyone else?
Arsen grumbled and ignored the desks instead he went and sat down in the corner of the room with his legs crossed. He was not going to get into this mess. If he was going to get punished he did not have to participate in the detention besides he did not know what he had done anyways.
Hades was the only student actually allowed to keep his wand and that was mainly because he was smart enough not to get caught with his deeds. He groaned he did not want to be there though he guessed that it would be alright as he at least he wasn't getting punished this time. He walked the perimeter and noticed Arsen not sitting at a desk. He nudged him with his foot. "Oi get to a desk brat." He told the other but when he did not move he pulled him up by his collar and over to a desk where he placed him rather roughly.
Andy glanced over from his desk and noticed Arsen in the corner. What was he doing? "You're risking getting in trouble when Headmistress Voclain is staring us down like a hawk?" he asked Arsen in a whisper trying to not get into trouble himself. He watched as Hades dealt with Arsen when it came to the desk situation. "Guess I spoke too soon."
Lorcan sighed as he took a seat at a desk in the Great hall. Why was he punished? He stayed quiet the entire term His parents were going to be rather upset that he had got in trouble yet alone with his twin. He sighed as put his head down on the desk and well he drifted off. He thought that he mind as well have a nap. He was caught up on everything else after all and was sure he would not have to clean anything as again he did nothing.
James sat at a desk with his head down just waiting for the detention to end. Why couldn't he just have some sort of peace in his life at once? It felt chaotic with everything being thrown at him at once over the past few months. He could only hope his father wouldn't be pissed at him the next time he came to visit him in Azkaban. James briefly looked up and around trying to see if he could spot anyone he was comfortable with near him.

Albus sighed as he took a seat. 'School wide detention seriously? He thought to himself as he looked around and well decided that it would be a good time to study the law book his sister had got him for Christmas. He did not care what anyone thought of him currently. Seeing his brother with his head down he lobbed a piece of parchment at his head. He thought he could have some fun with his older brother.
Alayna groaned as she took her seat she looked around to see if she could see Professor Lupin She knew her relationship was a secret yet she wanted him there she wanted to feel safe and she did when he was around. Sighing slightly she grabbed a piece of parchment and began to doodle on it.
James felt a thing of parchment hit him on the head and he looked over in the direction where it came and saw his brother. What was he up to now? "Are you trying to get us to clean cauldrons?" James asked with a slight chuckle before picking up the parchment and throwing it back.

Drustan sat at his desk extremely annoyed, at how his entire house ruined their fun. For once he had been the one on the defensive for once in his life. He sat crossing his arms looking at Rhesus who started this entire thing and how he resented him so much for it and he looked at the everyone. "I hope you're all happy! Your pureblood stupidity got us this!" he said annoyed.

6.4 - Slytherin Fifth Year - Golden Child
credit goes to ro @Shadowplay for the set!
Apollo was actually quite nervous about this detention he just wanted to protect his Cherry Pop though he could not do that as everyone had detention. He sighed as stared at a wall he so did not want to get in more trouble not this time. He would not let himself get drawn into some drama this time.
Madison for once had been on her best behavior for her fifth year and how here she was sitting in detention. She looked around the great hall from her desk watching everyone. She knew people would be throwing the blame card tonight, and she said. "Does being pregnant exempt me from doing any cleaning? Since aren't pregnant girls supposed to be playing it safe," said Madison and she looked at the people she knew caused this. "Can't say I had a part in this everyone. But I swear if I have to clean, because of you I am going to send you all into Oblivion," she said with a smirk.
Last edited by Madison Shaw on Sun Dec 31, 2017 7:19 pm; edited 1 time in total
Kylo groaned as he sat he looked at the door and well he noticed that no one was guarding it yet and he decided to make a run for it. He really hoped that he could get out and get to St Mungos to see Narks he wanted to shower him with love as this was their first Valentines day as a couple.
Ezra didn't understand any of these why did people have to take the finer things in life away. He leaned back in his desk, letting out a sigh, did he seriously have to be here? Why couldn't it be a detention for all of Slytherins, because it was clear that house that needed a severe talking to. Rolling his eyes and he looked at his sister who clearly was going on about being exempt. "Are you seriously going to play the pregnant card?" he said in a low voice.

Cherry looked over at Madison and raised an eyebrow as she heard her question. Was that girl dumb? "We don't have wands. Ever heard of soap, water, and a dishcloth? Cleaning isn't going to kill you," she replied rolling her eyes. She couldn't believe that Madison believed that she was entitled to special treatment because of pregnancy. Sure, she also happened to be, but she didn't expect to be pampered like royalty over something that's been occurring for millions of years.
Scorpius was rather annoyed to be stuck in detention and that there was going to be no dance. He however was kind of glad he had yet to come out to everyone that he was dating he however did want an evening with just the two of them at least they had some time together earlier he just wanted to let the world know he had a boyfriend and was happy.
Rhesus hated the headmistress and found this detention to be stupid. Sitting at his desk, and listening to the student's talk and he listened to everyone talk. He knew that he was one of the biggest problems here and he watched everyone. Then let out a small smirk at everyone's comments. Then looking at Dru and laughing. "What are you going to do Dru?"

5.11 - Slytherin Seventh Year - Power Hungry
credit goes to val~ @Shadowplay for the set!
She rolled her eyes at her brother, throwing a glare. "I am eight months pregnant Ezra. I am not going to clean up for something that I didn't even do," she said rolling her eyes. Then she looked at Cherry Darling who was replying to her, "Why should I clean for people who can't even get their act together. I could be doing other things right now."

"I also know what those things are. It's just the point."
Kyle didn't like that most of the students who were his age enjoyed causing drama. He also didn't like how people felt the need to pick on them because they are muggle-borns. So this little detention, Kyle could not help but say that he was thankful. They needed a talking too and sitting back at his desk, he watched the other students.
Page 1 of 4 • 1, 2, 3, 4
---
Permissions in this forum:

You cannot reply to topics in this forum