current time
Apr. 2021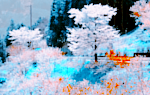 staff
Admin Xaria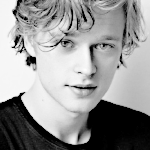 Admin Violet
Who is online?
In total there are
2
users online :: 0 Registered, 0 Hidden and 2 Guests
None
Most users ever online was
139
on Wed Jul 03, 2019 9:12 am
Credits
Skin & graphics made by Xaria. The Harry Potter franchise belongs to J.K. Rowling. All original characters belong to the respective user that made them along with their posts. No copyright infringement intended.
Emilie was nervous to be at Hogwarts. She had transferred over to Koldovstoretz and did not think she would return so soon. But she had gotten time off at school due to a death in the family and decided to come early to visit her sister. She also wanted to meet the boy that Scarlett spoke about so much. So she had arranged with the heads to take the floo over to the school and was now waiting in the entrance hall for Scarlett to arrive. When she finally saw her sister she ran over and hugged her. She missed her like crazy. After a few moments of talking the girls headed off for the forest for a bit to talk and relax. 

Scarlett had found a clearing in Jace's territory for them to hang out in. She made sure it was in her boyfriend territory as to not upset anyone. She sat under neath a big tree now in her wolf form as it always amused Emilie to have a giant dog around. She howled a bit before quickly stopping. She knew if Jace heard her howl he would come. She then turned back to human and just hoped he hadnt heard it. But knowing Jace, he did and would be there within moments
Jace had finished hunting, rabbits lining his counter skinned and gutted already and he wiped his face clean of blood. He decided to make a rabbit stew, the vegetables prepped and ready when a howl cut into the silence and his thoughts. "Scarlett," He whispered and cleaned off his hands now, out the house in seconds to meet his mate. Soon enough, he had entered the clearing and his eyes instantly landed on Scarlett before slowly drifting down, landing on a smaller figure who smelled of human with a very faint smell of wolf but he knew it was only because of the unknown connection between her and Scarlett. "Scarlett, who is this?" His voice was rough, almost pained as her stench reached him and he truly looked like he was going to be sick. He hadn't put on his flower and with the growing wind, she was all he could smell.

Scarlett rushed over to Jace and cupped his cheek trying to distract him and his senses "Relax. I wasnt planning to do this yet. I wasnt thinking. I wanted to give you time to prepare. Shes my little sister. I told you about Emilie." She said looking back at her sister "I know its alot for you." She was hoping there would be no friction but she knew it was causing Jace pain. 

Emilie was cofnused at what was going on "Scar?" She asked in a soft voice that had a trace of an american accent due to her school years there. She approached and slid under her sisters arm so she was between her and Jace "Who are you?" She asked glaring at the male with a look that she thought to be intimidating only to be grabbed by her sister and shoved behind her
Jace sharply looked down at Scarlett, relaxing ever so slightly but he was still latched onto the thought a human was in his land. "Your sister is human? You never mentioned that." He said bluntly and was gong to say more when Emilie had forced herself in between them. This angered him more and he clenched his fists, a growl growing in his chest. "I'm her mate." His voice came out as a growl because of the fact a young human was trying to intimidate him. Part of him was thankful Scarlett put the young girl behind herself but the other side, the side begging to be more human, found himself hurt that Scarlett felt the need to protect her. "The name is Jace." He said bluntly.

"I was planning on telling you later. I didnt know Emilie was coming so I didnt have time to warn you." She said trying to read his emotions. She saw Anger, sadness and hurt. She stepped aside a bit to let Emilies face come into his view "Emilie, manners. Mum and dad raised you better." 

Emilie lsitened to the two speak in hushed tones before her sister addressed "Scarlett never told me she had a boyfriend." She said with her arms crossed over her chest, her fiery attitude on full display "I guess its nice to meet you Jace. You arent going to eat me are you? I promise I dont taste good." She said with a light laugh trying to make a joke
Jace shook his head and ran a hand through his hair before letting his hand run down his face in small frustration. "And yet when you both come into my land, you instantly call for me despite knowing my sickness?" He said, always calling it a sickness because they're no better way to explain. He didn't want to be so rude but if he didn't feel sick, he could've gotten angry and transformed.

Sighing, Jace forced himself to calm down but he truly felt like he was going to vomit and he raised his eyebrow at the small girl. "She never told me you were human." He said, crossing his own arms but then he scowled at her comments. "Seeing as you smell awful to me, I'd rather not even try to eat you." He simply said, looking around the forest for safety.

"I didnt intend to. I wasnt thinking straight. Emmy likes having a big wolf around, so i change for her. I forgot the whole mate calling thing." Scarlett said softly and looked between the two "Emilie enough." She said trying to get her younger sister to cease fire at her boyfriend 

Emilie raised an eyebrow "But of course Im human. Dont like it? Too bad." She frowned at the thought of Scarlett not telling this boy more about her, but she didnt want to show it. SHe didnt want to show the pain it caused
Jace simply sighed, brushing aside the topic and held up his hand when Scarlett asked Emilie to stop, giving a small smile. Their meeting was a rough start but he had hoped to amend that; with plans forming in his mind to discuss with Scarlett later on. "The smell of humans makes me sick. No one has ever understood why but being even around one human...hurts me and makes me feel sick. Hence why I need to be warned." He said, staring sharply at Scarlett before looking back at Emilie. "You will require some getting used to."

Scarlett smiled sheepishly at him and blushed a bit "I really am sorry." She said looking up at him with a guilty look on her face. She then straightened up "And you will get used to it. Baby steps right?" She asked kissing him softly despite Emilies objections
---
Permissions in this forum:

You cannot reply to topics in this forum