current time
Apr. 2021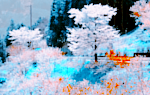 staff
Admin Xaria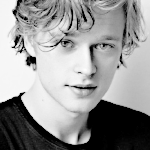 Admin Violet
Who is online?
In total there are
4
users online :: 0 Registered, 0 Hidden and 4 Guests :: 1 Bot
None
Most users ever online was
139
on Wed Jul 03, 2019 9:12 am
Credits
Skin & graphics made by Xaria. The Harry Potter franchise belongs to J.K. Rowling. All original characters belong to the respective user that made them along with their posts. No copyright infringement intended.
Scarlett walked through the forest with a bag in her hand>S he had no idea what to get jace for Valentines day as they had only been dating a short while. But she wanted to get him something. So she had gone shopping until she found a great gift for him. She had decided to buy him a leather jacket that matched the one she owned and currently had on. She made her way to his cabin knowing he would be able to sense her approach due to both the mate bonding and her scent. She knocked on the door and waited for him to open it with a big smile on her face
Jace despised Valentines day, it being a holiday he never had reason to celebrate other than to send his mother a card because of the fact her relationship with his father was fleeting. He silently hoped that Scarlett would be the same. However, when his bird landed on his perch and cawed until he noticed, he knew she was entering the forest. This allowed him the chance to finish off his shower, dry up and cloth himself and start preparation for dinner. The only kind of thing that looked romantic in his hut was the furs of the animals he's killed, the candles and a bouquet of flower from his sister. The knock didn't startle him and as he grabbed a butcher knife, he called out for her to enter and chopped the meat, a loud slam almost echoing in the hut.

Scarlett entered when she heard his voice and smiled "Hey love." She said setting the bag down and ditched her robes as well revealing her outfit that she had worn just for him before going to the kitchen. She was going to hug him but he was currently holding a very big knife so she decided to wait until he was done. She noticed the candles and the flowers and smiled softly. "Whatcha cooking?" SHe asked trying to get a look at whatever the type of meat was. She smoothed down her hair and waited for him to notice just how short and how revealing her tank top and shorts were. She bit her lip softly as she was semi nervous about his reaction to her little ensemble 
Outfit:
Jace didn't turn around, trying not to cut off his fingers and he shoved the meat into a pan, already bubbling with some sauce. He decided to make a stew that originally came from Hungary; containing meat and vegetables but topped with paprika and other spices. The air still held a chill and Goulash was his favourite stew to warm him up, deciding to make his girlfriend try it. Hearing her question, he put down the knife and covered the stew, letting it brew for however long. "Goulash. It's a stew." He said, only noticing then the clothes she was wearing. His body stilled, veins visible in his arms because of his clenched fists and ran around the living room to throw a long shirt at her. "Who's seen you in this? I'll rip their eyes out." He growled, loving the way she looked but also not wanting anyone else to see. However, he found her beautiful in anything.

Scarlett whimpered softly as he became angry and shook her head "No one. I wore my robes on the way over." She said cupping his cheek to try and calm him "You are the only person allowed to see me like this. And you are the only person allowed to take it off of me." She said with a smirk "I promise you baby. Im for your eyes only. So how about instead of ripping out innocent eyes, you give me a hug?" She asked holding her arms out for him
Jace calmed down after she said she was covered and smiled down at her, turning down the heat on the oven. He grew flustered at her forwardness, taking her hand to sit them both down together and held her close with a small grin. "Happy now? " He said, not really the most romantic guy in the world.

She nodded as he held her and nuzzled into his neck, just as she would if she were in her wolf form "Yes sir." She said softly, she had never called him sir before, but it just came out of her mouth, as if it belonged there when addressing him. SHe didnt know how to feel about it, so she just let it go. She enhaled his scent deeply and felt instantly relaxed "Im sorry about the outfit. I didnt mean to anger you. I thought it would be... I dont know... sexy. I thought youd like it." She said a large blush spreading across her cheeks
Jace didn't comment on being called Sir, knowing most wolves seemed to find him a higher rank due to his immense size difference. He toyed with her hair, smiling down at the woman in his arms and he pulled her closer to his chest so he could rest his chin on the top of her head. "I'd find you sexy in a plastic bag, Scarlett. You don't need to try at all." He stated, not wanting her to try so hard for him.

Scarlett giggled and smiled a bit "Next time Ill just show up in a plastic bag then." She said sticking her tongue out at him. She enjoyed being in his arms more than anything. It felt so warm and safe, ;ole nothing could hurt her there. She leaned up when he rested his chin on her ehad and kissed his neck softly
Jace chuckled, enjoying it when she was more easy going and their time together was fun, not filled with angst from their time within the school grounds due to other people. He squeezed her tighter, feeling peace in that moment before she kissed his neck. Whilst they had been together, she had made advances onto pushing their relationship to the next level but he found himself worried. Whilst it wasn't his first time, his previous ties always ended horrifically in someone getting hurt. Alas, it was never him that got hurt. "Excuse me, my love," He whispered into her hair and slipped out from underneath her to inspect their dinner and went back over to Scarlett with a spoonful. "Please, try it." He asked, worried it would not be to her liking. It was a simple beef stew, one he found perfect for colder nights.

Scarlett could sense his tension and could only guess it was because of her. She frowned a bit when he got up but tasted the food he presented her with "Its delicious." She said with a convincing smile but her eyes still showed her true emotions. She shivered a bit and decided to change her outfit into a warmer one. With a wave of her wand she now had on a cream white sweater and a pair of black jeans "I got cold."
Jace was confused by the mixed look in her face and leaned back, lowering the spoon with a frown. "You don't like it, do you? I can make something else?" He asked and sat on the coffee table, his expression downcast before throwing the spoon into the sink with growing anger that he didn't want to show. He felt like a failure, even if she hadn't meant to make him feel as such. As she changed into something more comfortable, he turned away and began working at the large range cooker to make something more acceptable for Scarlett.

"No no no. Its wonderful really." She said walking over to him and wrapped her arms around his waist from behind "It really is good. I promise. Ive just got alot on my mind." She said kissing behind his ear to try and calm him "Can you make me a big bowl? Im actually really hungry." She said biting her lower lip as she looked up at him
Jace felt relief and instantly began to make her a large bowl, one for himself also and turned towards her with bowls in hand. "What's on your mind, darling?" He was quick to ask with concern and settled down on the sofa again, after having placed the bowls and hot chocolate on the table. "Come sit and tell me." He asked with a frown.

She sat with her bowl and began eating when he asked her what was on his mind. She didnt want to tell him about it as it was embarrassing but something inside her, she assumed it was their mating bond, forced her to "I was talking earlier with some of the other girls in my house. And a few Slytherins. There the ones that helped me pick the outfit. They said it would... um... jump start things. And it didnt. And Im just confused. Is it me?"
Jace settled himself better next to his mate, already shovelling the food in due to how hungry he was after a very productive day. Lowering the bowl, he listened intently as to what she had to say and furrowed his brow becoming more frustrated in himself. "It's not you, Scarlett." he murmured and stared down at the bowl in embarrassment. "With you, I want to take it slow. I...it wouldn't be my first time but the other times, have always ended in pain and blood. Never my own." He stated, refusing to look at her. "I lose control and it ends badly. I don't want that to happen with us. Even if you're my mate, I'll end up losing control and It'll be good for no one."

"I understand. And I understand wanting to take it slow. It may not be your first time... but it would be mine." She said blushing profusely before looking back up at him "I love you. More than anything. And Im willing to go slow on this, just not ice cold slow. We can turn the heat up a tiny bit cant we?" She asked giving him a sly smirk before shaking her hair out as if she were in her wolf form before eating some more "I dont want you to ever be afraid to tell me these things. Also for the record, Im not afraid of you hurting me. I have a feeling I can put your ass in your place."
Jace stared at his girlfriend, his mate, apologetically. "I love you as well, Scarlett but I'm not ready. I need you to respect that." He told her and finished his bowl, placing it on the coffee table and stared out the window, the setting sun lighting the room beautifully. It was moments like this that made him love his life. "I've hurt so many people, Scarlett. I've hurt my own family. I can't afford to hurt you too." He said, hoping that she would understand. "I simply want more control within myself."

She bit her lip and nodded "Of course. I get it." She said and finished her meal "Would it be too much to ask if I could stay here tonight?" She asked just wanting to spend more time with him and not be cut off by curfew
---
Permissions in this forum:

You cannot reply to topics in this forum