current time
Apr. 2021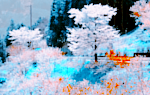 staff
Admin Xaria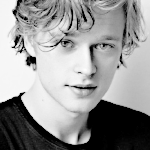 Admin Violet
Who is online?
In total there are
6
users online :: 0 Registered, 0 Hidden and 6 Guests
None
Most users ever online was
139
on Wed Jul 03, 2019 9:12 am
Credits
Skin & graphics made by Xaria. The Harry Potter franchise belongs to J.K. Rowling. All original characters belong to the respective user that made them along with their posts. No copyright infringement intended.
Page 1 of 2 • 1, 2
Scarlett was sitting under her favorite tree staring out at the lake. She had on Jace's jacket that he had lent her and she smiled as she enhaled the scent. He always calmed down her down, even when he wasnt there. They hadnt talked alot since the whole class and then the incident in the forest. It upset her. She sniffed the jacket again and sighed. She wanted him. Not a jacket, but she would have to settle until he wasnt angry with her anymore
Dinah was wondering about, she was actually on her way to go see one of her friends when she thought she smelt Jace. Walking to the scent she was grinning. "Jace! You'll ne-" she froze and glared a bit."You aren't Jace...oh...Scarlett...hello." She said in a sort of cold tone showing her anger and disappointment in the realization that the women wasn't her friend. "You don't happen to know where Jace is do you? I wanted to tell him something before I went to go see my friend." she explained even though she didn't actually care to tell this girl anything. She was happy for Jace truly, she just didn't trust this new girl yet. Dinah didn't want to see her friend hurt.

Scarlett looked up and frowned when she saw her mates best friend. She didnt trust the girl. She was 99.9% sure she had feelings for Jace. But she didnt say anything about it to avoid any fights and avoid upsetting Jace "Pretty sure hes at his cabin or on a hunt. I dont know. Were not exactly talking right now." She said tightening the jacket around her small frame
Dinah watched the girl and sighed softly, going beside her and sitting down next to her, the closet she's even gotten to the other blonde she leaned back. "What happened?" She asked her tone a bit softer now. "Is everything alright? You and Jace don't seem like the type to fight, then again Jace is Jace am I right?" she gave a small laugh and looked at the sky. "You dont have to tell me, I get if you don't, but I just want what's best for Jace, and what's best for him is you and him being together and happy." she said and just kinda sat there silently. Waiting for a response.

Scarletts bright green eyes were starting to water up "We usually dont. I got defensive of some thing in class. And I said some thing I shouldnt have. And of course Jace decided to actually attend class for me, and he heard me, and Im probably the worst girlfriend ever. And the only reason he hasnt broken up with me is because Im his mate." She said knowing the last part wasnt true but it was how she felt. She wiped a few falling tears and took a deep breath "Im sure we will get over it. He just needs some time away from me."
Dinah listened to the girl and sighed softly. "Trust me on one thing. Jace isn't the type to get mad at stupid things. So I'm sure he isn't too upset about whatever you said." She laughed softly at the mention of Jace and Scarlett breaking up. "Dont worryabout yku ANF Jace he just needs time. He liked his privacy and his space. You'll learn that more and more as you get to know him." she patted the women's shoulder ever so slightly. "You make him happy, happier then I've ever seen him. So I thank you for that Scarlett and trust me, Jace cares for you and he'll forgive you eventually." She told the girl, she still didn't trust the girl fully or like her even but she was Jace's mate so she would learn to live with her, if not for his sake.

Scarlett nodded and sniffled a bit "Yeah I know. And trust me, I know he does, thats why he has that damned closed door policy about the cabin. I hate it. My dad always had a closed door policy for his office, its why Im not a daddys girl. I never got to see him. If Im being honest, Im afraid I wont get to see Jace because of it." She had no idea why she was telling the girl this, but there it was all coming out like word vomit.
Dinah paused at the mention of the cabin, she herself had only been inside once or twice since she knew Jace, and since he got it. But she also knew why she wasn't allowed inside and respected his wishes."Jace needs a space for himself, believe me I know how frustrating it is to have him shut you out. But you need to respect his privacy just as I'm sure he will yours if you ask." She explained looking at the sky. "Jace needs his time alone, trust me, he's only use to one or two people so he's use to being by himself" She explained, waychingthe girl.

"I know. And I understand that. But thats like the only place we have to hang out. He cant stand the scent of humans so we cant hang around the castle or Hogsmeade or anywhere. And the forest after dark is dangerous, even for us. The only place we have is the cabin. I get he needs his space. And I wouldnt want to ever intrude on that. I just dont want to feel like I cant go see him when I want to. If Im just missing him or if Ive had a bad day and I need to just be in his arms for a few minutes. I dont want to need permission to do any of that." Scarlett said getting overwhelmed by her emotions
Dinah paused and watched the girl and had to resist rolling her eyes. She was glad that as of yet she didn't have a mate. "Jace knows that and I'm sure if you asked he'd be willing to figure something out maybe go to your dorm." she offered watching the girl preying the other Didnt cry. "Just you need to understand he needs his space more then you understand. Jace has complicated stuff going on you don't need to know about unless he tells you, so just respect that he needs his space. Talk to him about how you feel and I'm sure you two can come to some sort of middle ground" She said watching the other silently. Wishing for this to be done with now.

"I know he knows how I feel. I told him it all when we first got together." SHe was curiuous however what she knew about Jace's past that she didnt know "Do you know something that I dont?" She asked with a raised eyebrow and a curious gleam in her eye. She didnt like the fact that this girl may know something about her mate that she didnt, it rubbed her the wrong way
Dinah listened to her and frowned a bit before signing, she wasn't about to deal with a jealous girlfriend plus she wasn't even sure what she knew yet. "Nope. Even if I did know something it's not my place to tell you. It would be His and I refuse to betray his trust like that. If he wants you to know something Scarlett, he would tell you." Dinah knew some stuff but she had no idea what she even knew in the sense of she didn't understand some of it.

Scarlett pouted before realizing that it wouldnt do any good. She wasnt dealing with Jace or her dad or her uncle. It was a girl. ANd pouting would get her nowhere. She sighed and put the hood up on the jacket which seemed to surround her in Jaces scent and it made her smile a bit "Im sure I can find out. All I gotta do is ask him."
Dinah nodded not truly caring if Jace told her stuff or not, it wasn't her place to meddle in her best friends love life. She had her opinion about Scarlett but she also knew the woman seemingly made Jace happy. So she kept her mouth shut, so hearing the two were currently not on speaking terms made her think she should make sure Jace was okay. She knew this stuff was just as new to him as it was to her so it most likely confused him a bit. At times. "Either way, I'm sure it will work out. You are his mate." She nearly spat out the word mate, despite what some people believed, Dinah didn't care for Jace in that way. He was her best friend and more of a brother to her then she could ever see him as a lover. But she didn't like the whole idea of mates, so she didn't like it to begin with.

"Just remember, Jace isn't exactly the most talkative of people, give him time to open up and talk to you. Don't push him into telling you stuff he doesn't wanna speak about. You haven't been around him that long, so just give him time." She was blunt, sure, but it was true. The other hadn't been around Jace long at all, and despite their mate bound they still had to learn to trust one another. As friends before anything, Dinah hoped the girl realized that.

"Im happy Im his mate. I love him." She said softly blushing a bit "I know he doesnt talk alot to others. But he talks with me. When were not fighting at least." She bit her lower lip gently as she thought of Jace and a smile spread across her face "I havent been around him long, but I love him. Hes my best friend."
Dinah rolled her eyes listening to her but sighed as she got up. "Mates are a title, you still have to earn his trust too" She pulled her clothes off without a care in the world. "Wanna come for a run? Helps clear the mind I find" Not actually caring if the girl wished to join her or not she shifted. Her brigt white fur almost sparkling under the sun. She stared at the other wolf half expecting a comment, because she realized despite everything the girl most likely hadn't realized that Dinah was an omega. Given how she acted normally.

Scarlett smirked when she asked if she wanted to go for a run "Sure I could use the Exercise. I usually only run with Jace or Tris, but why not." She stripped down and phased into a blonde wolf. She noticed the small stature of her wolf side and realized she must be an Omega. Not that that was a bad thing. She took off running before asking where she was gonna run to just because she wanted to feel the wind in her fur
Dinah watched the other wolf run off and it only took her a second to follow suit, she ran quickly for her small size and it only took a few seconds for Dinah to catch up to the other female wolf. She gave a wolfish grin and jumped over the other wolf, getting in front of her with surprising ease, years of having to keep up was Jace taught her to be faster than a normal omega.

Scarlett made a laughter filled bark and ran around to get in front again. She had grown up with Tristan and Kira and they were all always trying to impress their alpha, Anthony Lycanthe. WHoever impressed him the most would soon become his Beta. All three girls were itching for the spot
Dinah kept running and after a while, she stopped and walked to under a shady spot curling into herself and just relaxing, choosing to rest more than anything. She had no desire to show the other up and didn't care to prove herself, she just needed to the girl to shut up and stop moping for two seconds. So she laid in the nice spot and just relaxed, almost tempted to run off and go find Jace, because if this girl was upset she could only wonder how Jace was doing.
Scarlett stopped when the other girl did and whined a bit at the lack of running. She loved to run. It was her favorite thing to do with Jace. Well, second favorite thing to do with Jace. She walked over and plopped herself down beside her. She wondered what Jace was up to but shook the idea out of her head
Dinah laid there staring at the sky for a moment jsut relaxing before shifting back, still not moving and slowly speaking. "Don't hurt him. He may be your mate and thats a bond I can never compete with and I dont wish to but...he's my best friend, don't hurt him." She sounded, almost sad, to think that this girl could hurt her friend. Of course if Scarlett did Dinah would just kill her.

Scarlett shifted back as well and accioed her clothes to her getting dressed "I have zero intentions of hurting him. As I said earlier, he is my best friend and I love him. Hes my world." She said smiling as she realized just how true the words she spoke were
Dinah didn't bother to reply for a few minutes just staying silent. She slowly got up and made clothes appare to her. Dinah had to withhold a smart ass comment but she just looked down. "Just remember, you aren't the only blonde in his life whos willing to protect him. Also." She turned and walked closer to the girl, Dinah was both younger and shorter than the girl but it didn't stop her from glaring and looking deadly. "Never. Call. Jace. A . Monster. Again." She growled out before turning and walking off, only now ever saying that she did know what went down in the classroom that day.

"I dont care if youre in his life Dinah. He can have all the friends he wants. I know where his heart lies, and it is with me." She said before glaring at the girl when she brought up what happened at the class room "If you dont know the circumstances dont make the damn threagts. You have no idea what happened."
Page 1 of 2 • 1, 2
---
Permissions in this forum:

You cannot reply to topics in this forum