current time
Apr. 2021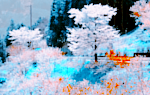 staff
Admin Xaria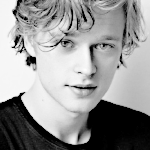 Admin Violet
Who is online?
In total there are
4
users online :: 0 Registered, 0 Hidden and 4 Guests :: 1 Bot
None
Most users ever online was
139
on Wed Jul 03, 2019 9:12 am
Credits
Skin & graphics made by Xaria. The Harry Potter franchise belongs to J.K. Rowling. All original characters belong to the respective user that made them along with their posts. No copyright infringement intended.
Alex had been up all night, his insomnia acting up once again after he had made sure his sister was okay he left the Hufflepuff dorm and went to the kitchen, making some food he went to the Slytherin dorms, he knocked and was grateful a person who knew him opened the door so he could get in. He walked in and up to the girl's rooms, finding Amber's with ease he walked in making sure everyone was decent or asleep. Walking to Amber he set down the food smiling ever so slightly, thankful her roommates seemed to be out he smirked and tugged the blankets off of her quickly. "Outta bed sleepy head, breakfast is served." He chuckled watching his friend as he sat on the edge of her bed laughing softly as he watched her. Alex reached over moving some of her hair outta her face, Alex despite knowing he was older very rarely treated her like she was two years younger, often treating her as if she was years above him almost. "Come on Ambs, I brought you your favourite." He told her smiling down at her slightly. He sat there waiting for Amber to get up just kinda waiting.
Amber was in the midst of a fairly pleasant dream. She didn't sleep as much as a normal person, but she did enjoy the sleep that she did get. And that night was no different, after she had climbed into bed at half past one in the morning, she'd fallen asleep with little trouble. She was never woken, as she always rose in time to get ready for classes, and on the weekends it was not unusual for her to lie in a while longer. That was the case when she was roused by a much deeper voice than she usually heard in her dormitory. She opened her eyes and blinked a few times, clearing away the sleep with the back of her hand. "Alex?" she mumbled, aware that she looked and sounded like one would expect when they first wake, "that smells good.. what are you doing in here?"
Alex smiled as the red head finally awoke and he chuckled softly seeing how she was confused by his presence. "Well I figured i'd come get you up with some nice breakfast and then drag you out shopping. Izzy's birthday is in a few days and I kinda neglected to get her something, I don't know how to shop for you two girls....sooooo wanna come help?" He chuckled softly watching her with a small smile.
Amber slowly sat up, listening as the Hufflepuff spoke. She vaguely wondered how he had gotten into the Slytherin girls' dormitory unnoticed, but she figured she could ask later as she was distracted by the food. She began to eat and chuckled as he asked if she'd go shopping with him. She'd already organised the present she was going to give the younger Fraychild sibling, and was not surprised that Alex hadn't. "Of course I'll come," she said with a good-natured roll of her eyes, "your bribe has done you wonders."
Alex took a sigh of relief and laid back on Ambers bed, watching her with a smile. "Thank you Amber" He set his hand where her knee would be and patted it gently in a sign of gratitude before resting his hands behind his head. "Is the food good? I wasn't sure how you liked your eggs so i just went with scrambled" He explained as he watched her.
Amber laughed again at his adorable immaturity. When he needed to be, Alex was exceptionally responsible and reliable, but when it wasn't necessary, it was possible he'd lose his head if it wasn't physically attached. "No problem," she said, "and the food is wonderful. I like eggs however I can get them. High in protein, absolutely delicious. What's not to love?"
Alex smiled at her and shifted a bit so his head ended up on her lap and he watched her, reaching up he poked her nose slightly. "The fact that they can burn super easily is not to love about them" He laughed softly and shut his eyes. "Whatcha get Izzy for her birthday?" He asked trying to get ideas as to what he should get his sister.
Amber laughed as she took another bite of the surprisingly good food. She was a little surprised that he had made them himself. "Don't tell me you burnt eggs this morning?" she said, grinning cheekily, "because I wouldn't know it. These are really good." When the Hufflepuff asked her about the gift she had gotten, Amber laughed. "Nice try, Fraychild," she said, "but I'm not letting you steal me idea."
Alex made a gasping sound and leaned back. "Ambs I'm hurt you think I'm that bad at cooking that I'd burn eggs?" He laughed softly and watched her. He then put a hand over his heart "Ohh that one hurt Amber it really hurt, I would never steal your ideas for gifts for Izzy" That was bullshit he had done it time and time again, Amber knew what to get Izzy better then he did. "Fine fine but your still coming shopping with me" He laughed and sat up wrapping an arm loosely around her shoulders.
Amber laughed and shrugged her shoulders as if to say 'it's not my fault'. "I said these eggs were great!" she insisted, "but I can hardly cook at all, so I'd understand if you'd had to have a few tries at it." It was true that Amber was a terrible cook, and in fact almost never even attempted it. "You would so, and we both know it," she said, poking his stomach as he was laid back, "but of course I'll come with you." She finished of her breakfast and kissed his cheek to thank him once more, before standing and opening the curtains around her bed, finding the room empty.
---
Permissions in this forum:

You cannot reply to topics in this forum