current time
Apr. 2021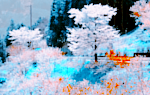 staff
Admin Xaria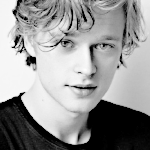 Admin Violet
Who is online?
In total there are
3
users online :: 0 Registered, 0 Hidden and 3 Guests :: 1 Bot
None
Most users ever online was
139
on Wed Jul 03, 2019 9:12 am
Credits
Skin & graphics made by Xaria. The Harry Potter franchise belongs to J.K. Rowling. All original characters belong to the respective user that made them along with their posts. No copyright infringement intended.
Page 1 of 2 • 1, 2
Azalea prepared for her detention, bidding farewell to her fellow slytherins and began the ascend towards Theodore's classroom. She looked at herself in one of the hanging mirrors, tugging at her jumpsuit shorts and made sure there was enough skin showing but not too much as that was the reason for her detention to begin with. He was a hard nut to crack but she desired to see some sort of interest in her as her self esteem was running an all time low. Opening the door to the classroom, she spotted no professor and so she proceeded to sit on his desk, awaiting for the professor to arrive. It was only then she noticed she was fifteen minutes early, the walk from the great hall to his classroom taking less time than she thought and to waste some time, she held up her mechanical hummingbird, breathing life in to it with a simple kiss and it flew around the room, singing its beautiful song.
Theo walked into the classroom almost being taken out by a metal bird. He raised his wand and sent the bird to the floor looking at Azalea "Off my desk, Ms Rosier. In your seat." He waved his wand again sending all the used and dirty cauldrons over to her spot "These will be cleaned before you are allowed to leave. No magic." He twirled his wand and a bucket of soap and water appeared for her to use
Azalea frowned at the fact her bird was now on the floor and she used her animation abilities to bring it back to her, putting it back into her bag. Sliding off his desk, she returned to her desk to almost gasp at the sight of the cauldrons and settled herself, looking up at Theodore through her eyelashes. "This is better than writing lines." She muttered and before she stuck into the task, transformed her clothes into a bikini top and shorts to not ruin her jumpsuit. Despite the way she looked and expressed herself, she was used to hard work and scrubbing cauldrons from the amount of potions she's had to make for her own creations. "I'd say I'm sorry for what I did to earn detention but I'm not." She admitted, already having finished half a cauldron.
"Good to know. Next time it will be lines." He frowned when he transformed her clothing and narrowed his eyes "Which will be tomorrow evening since you obviously havent learned your lesson." He said gesturing to her bikini "Honestly Ms Azalea, why show yourself like a piece of meat. The young boys here are ruthless and animalistic."
Azalea sighed and closed her eyes, continuing to scrub and the cauldron was as good as new, placing it to the side. "This is what I always wear when I clean my pots, Professor." She commented and looked back over to him, a look in her eyes that screamed loneliness. "The young boys here hardly care to give me a second glance, Professor." She said honestly, not even batting an eyelash to the second detention.
Theo saw the look and frowned "Ms Rosier, is everything ok? At home? I mean, are your parents still togehter?" He asked trying to find out if she had the love of a father at home as he knew the lack of a father could cause a daughter to rebel and act the way she was. He chuckled softly when she said the boys didnt notice her "I may have to administer a vision teast at some point."
Azalea laughed at the sudden concern and shook her head, smiling up at Theodore. "Everything is perfect within my family. My parents love each other very much and they often address the fact they love me also. I'm just messed up." She commented with a sigh and shook her head, finishing yet another cauldron. "They see me for the house I'm in and not the person I am. I suppose that's why I flirted, Professor. Because I assumed a man would find me attractive but I guess not." She looked back down, chewing at her lower lip.
Theo sighed and raised his wand making the cauldrons disappear "Alright, so the rest of detention you and I are gonna just talk. I wanna know everything." He said looking at her "I understand the need for appreciation. My daughter has it too. She thinks I dont know about her little affair with Lupin, but I do."
Azalea was suddenly surprised at the disappearance of the cauldrons that she had actually enjoyed cleaning but she stayed in the clothes, drying her hands on a cloth. "Very well, what do you wish to know?" She asked, amazed that someone actually wanted to listen to her and then she laughed at the mention of the affair. "Everyone knows, Sir. Lupin didn't hide it very well and to be honest, neither did Alayna. We're friends after all." She admitted.
Theo nodded "Why do you seek attention like you do? From older men? You do know that if one of them persued you they could end up in Azkaban right?" He asked making sure she knew of the law against monors and adults dating
Azalea sighed, resting her chin on the palm of her hand and didn't really know where to start. "It makes me feel good and alive. It makes me feel the same as making my creations. I like making people get excited and the fact they're getting excited because of me." She stated, very aware that what she was doing was wrong. "I know that but Amelia makes sure we're 100% safe."
"Ive been to your job, Azalea. I understand your safe. But I dont understand why you need that to feel good about yourself. You are a smart beautiful young lady. You dont need to get old guys off to feel good about who you are." Theo said trying to get through to her
Azalea wasn't surprised that he had been there as the two women had an agreement that if anyone from Hogwarts visited, Azalea was to be told as soon as possible; especially if she was mentioned. "Because I wasn't always like this. I was ugly and invisible and now that I've come out my shell, I just need that constant appraisal. I don't get happiness from much but I do get it from them." She had told him, not really understanding herself why she was like this.
"Even if you were that way, you should sell yourself. You are worth much more than that." He got up and walked over to her "Azalea, Ive known you since you and Alayna were 2 years old. Ive watched you grow up. All of this, this isnt the little girl I knew before. I miss the spark that you used to get in your eye when you and Alayna would be playing together. Full of joy and life."
"I don't see my worth, Professor. I don't see my importance." Azalea stated sadly and listened as he spoke of the younger her, when she was best friends with Alayna. "I hardly feel that way anymore. I do miss the simple times but I can't go back to that. Although, I hardly remember you being there when we played together, sir...did you really watch me?" She asked, remembering the times she danced around either of the girls rooms and how most of the time the parents were downstairs, hardly giving the girls the time of day.
"I always had my eyes on you guys. You were my girls. I wasnt about to let any harm come to you guys." He said not telling how he watched them, but he had "You were always quite the little ballerina." He said with a smile "I want you to get that back. And I am willing to help in any way. Im sure Atticus is too if I talk to him."
Azalea blushed slightly at him calling her one of his girls and enjoyed how protective he was over them but the question still called to mind as to how, so she asked again. "How exactly were you watching us, sir?" At the offer to help her, she shook her head and gestured to the bag she had on the floor, filled her mechanical creations. "Despite how lonely I feel, I'm content with how I am. You just aren't comfortable with the fact I'm like your daughter and I'm exposing myself to men. But they make me feel good, sir. Crying out in the middle of the night, dripping in sweat and my heart racing, I feel in control." She said, having placed her hand on his to make him understand that the warmth of a man made her feel special.
"THat is for me to know and you to wonder about." He said avoiding her question once more before sighing "Just... promise me youll be careful." He said looking at her. He didnt want to see Azalea getting hurt because she wasnt careful enough with these men
Azalea frowned as she grew more confused with the situation and she stood up, walking closer to Theodore with a smile. "I promise I have been and always will be careful, sir." She said, hugging him like she used to as a child and she was thankful he was sat down so she could give him a full body hug, legs wrapped around him as well. "Thank you for caring." She whispered, being completely honest.
Thedore tried to fight it but he instnatly wrapped his arms around her "Of course." He said softly in her hair and placed a quick kiss to her fore head "As for not, detention is over. But you will report back tomorrow to finish those cauldrons, alright?" He said putting her back on the ground on her feet "And please, Azalea, for my own damn health, where something  that covers a bit more."
Azalea nestled into him, having not had a hug in a long time and she looked up at him through her eyelashes. The fact that detention was over did excite her but it just meant she was going to be sat alone in her dorm room. "Of course, sir." She said, adjusting her shorts that had risen and then she raised her eyebrow in confusion. "Why for your health, professor?" She questioned, leaning back against a desk with her head tilted.
"Azalea if you continue to dress like that you are going to put me in an early grave in the form of a heart attack. Is that what you want?" He asked teasing her of course but it was true. The outfits she wore did make his heart beat faster, much faster
Azalea covered her mouth to hide the giggle, nodding her head in a cheeky fashion. "Why of course, professor. That's why I do what I do." She commented slyly and absentmindedly toyed with his hand, tilting her head innocently. "I'm only joking...Are you ashamed at the fact I dress this way? Is that why you'd have a heart attack?" She looked down at herself, toying with the bow that held her bikini top together.
"Not exactly ashamed. More worried." He said with a pointed look "Not many other prfoessors will let this go on as long as I have. Now you need to promise me to find some clothes that are more appropriate." He said and shook his head ""Go on up to bed, Azalea. Its late."
Azalea sighed and nodded, hopping down from the desk before turning to face him again. "Professors like Teddy have no issues." She said, not regretting a single word that left her lips and as she spoke, her hidden hand grasped her wand to change her outfit into something even skimpier before his very eyes. Lace decorated her body beautifully and even her hair changed into something a greek goddess would have with gold hairpieces to keep it in place. She acted as if nothing was different. "I'm not very tired though professor. It's only six at night, unless you forgot you set detention at five." She teased him, raising her brow and reached to open the door.
Page 1 of 2 • 1, 2
---
Permissions in this forum:

You cannot reply to topics in this forum