current time
Apr. 2021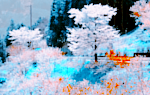 staff
Admin Xaria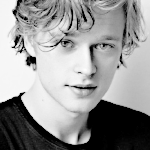 Admin Violet
Who is online?
In total there are
5
users online :: 0 Registered, 0 Hidden and 5 Guests :: 1 Bot
None
Most users ever online was
139
on Wed Jul 03, 2019 9:12 am
Credits
Skin & graphics made by Xaria. The Harry Potter franchise belongs to J.K. Rowling. All original characters belong to the respective user that made them along with their posts. No copyright infringement intended.
Atticus sat in the study area and stared at the fire in front of him. He was studying up for his Transfiguration test and couldnt stay focused. He groaned and slammed the book shut , "I give up." He said and covered his eyes with his arms and just stayed there. he groaned and threw the book across the room and watched it fly through the air. Why were his classes so hard this year. It was as if he couldnt do any of the lessons, the homework was next to impossible for him to do, and the essays, dont even get him started on those. 
He heard the door open and just ignored it. He doubted it was anyone he cared about anyway. He just stayed lying his head down with his arm over his eyes so he couldnt even see who it was that had entered. He heard the shuffling of feet as a bunch of students entered the study room, returning from dinner which he had skipped to study. He regretted that now as his stomach began to growl violently. He tried his best to ignore it, but the pain was too much to be ignored.
Amber finished dinner, fully satisfied and ready for some studying. She had a Potions assessment to start, which she was definitely looking forward to. There was no rush, they still had a couple of weeks to hand it in, but she liked to work through it a little at a time to make sure that her work for her favourite of favourite classes was as flawless as it could be.

She made her way to the specialised study area on the fourth floor. It wasn't her usual study place, but one that took a lesser position on her location rotation. It was possible to get work done provided that the people in it weren't using it as a general common room rather than a study area. As Amber stepped through the doorway, she watched as a book flew across the room, and hit the other wall. She almost didn't say anything, as she moved to set her things down on one of the tables, but she paused and turned to her classmate. "Everything okay?" she asked, hearing the sounds that his stomach was making quite clearly, "other than the fact that you skipped dinner."
Atticus held his head and nodded "Yeah just frustrated. I dont bloody understand transfiguration." He said glaring at the text book hoping it would burst into flames. When it didnt he sighed and grabbed his wand and accioed it back to him "Potions Flint?" He asked knowing it was the girls favorite subject
Amber nodded in understanding, sure that if she struggled a lot in a subject she would find it incredibly frustrating as well. Not to mention the fact that she would lose her teacher's assistant position very quickly if she didn't keep up her grades in all classes, not just Potions. "Any way I can help?" she asked, "I would hate for Slytherin to lose points because you haven't finished your work." The redhead laughed softly and rolled her eyes. "Always, Nott," she replied, because she really was almost always doing something Potions related.
"If you wanna help me study for this test then yes, yes you can help." He said with a smile "Thank you." He said then chuckled when she confirmed that she was in deed studying for his fathers class "I cant understand why you would want to TA for my father. He can be so... aggravating."
Amber looked back at her Potions work, but she knew she had plenty of time to work on it. So she returned her things to her bag, and pulled out her Transfiguration notes. "That I can do," she said with a smile, moving to sit next to him and placing her notes on the table in front of them. The redhead smirked at the Slytherin's words. Amber held an admiration for Theodore Nott. He was the one who she had learned from, and now he was giving her a wonderful opportunity in her new position. "He's so talented," she said, "if you can navigate the occasional mood, there is so much to learn from him."
---
Permissions in this forum:

You cannot reply to topics in this forum