current time
Apr. 2021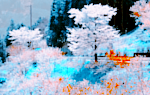 staff
Admin Xaria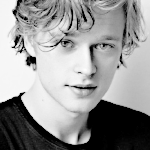 Admin Violet
Who is online?
In total there are
5
users online :: 0 Registered, 0 Hidden and 5 Guests
None
Most users ever online was
139
on Wed Jul 03, 2019 9:12 am
Credits
Skin & graphics made by Xaria. The Harry Potter franchise belongs to J.K. Rowling. All original characters belong to the respective user that made them along with their posts. No copyright infringement intended.
Connor decided today that he would teach about muggle careers and what industries those careers fall in. He had a few words written on the board as he waited for the class to arrive. Those words were: Police officer, chef, actor, and Teacher. He stood behind his desk as he waited for the first student to arrive.
Dewey had liked Muggle Studies because it involved learning about the world outside. Entering the classroom, he looked at the board to see that there had been muggle careers. Which caused him to raise an eyebrow as he took a seat to the closest desk and sitting down as she began reading his Quidditch Illustrated Subscription. Something to occupy him, before class started.

Alice entered the classroom and smiled when she saw Dewey. She went over and sat beside him taking the magazine out of his hands teasingly "Dont read that. Pay attention to me." She said to her friend with a wide smile on her face
Azalea didn't always attend muggle studies but when she heard the professor was absolutely attractive and instantly waltzed in, having not left since. There was a rare amount of professors that were actually attractive and she decided to enjoy as much of it as possible. Walking into today's class, she took the cherry lollipop out of her mouth and smiled towards the professor. "Morning!" She said, flicking her hair over her shoulder and sauntered over to her seat, falling into it graciously. Staring at the board, she was confused by the reason there were careers and pulled out her latest metal creation; a bronze stag with a golden liquid running through it like blood which started to walk around her desk.
Azalea's uniform:
Connor nodded as more students arrived and smiled at his students "No candy, Miss Rosier." He said with a small smirk and levitated the trash can over to her for her to toss it in
Azalea smirked and stared at the trash can now by her side, throwing the lollipop wrapper straight in. "Thanks professor. Didn't want to carry around that wrapper in my pocket this whole time." She quipped and gestured towards her pocket, letting the tips of her fingers dance along the laces that held her shorts together to draw his attention to the bare skin. Just to tease him, she put the lollipop back in her mouth and tilted her head, smiling wickedly.
Scarlett rolled her eyes as she walked inside and walked past Azalea "Slytherin slut." She coughed under her breath before clearing her throat. She couldnt believe a student was blatantly flirting with a professor. It was disgusting. 

Connor frowned "The lollipop Ms Rosier." He said trying to keep his eyes on her face but it was proving to be rather difficult "Dont make me ask again." He said in a stern tone
Azalea stared over towards Scarlett, her eyes narrowed and she subtly threw up her middle finger before turning back to face the professor. "But professor," She pouted, resting the lollipop on her lips and sighed, her hand falling back to her thighs just as she spread them open a little. "Fine...Guess it's a waste of a headache potion." She muttered, throwing it into the bin as she coated all of her lollipops in different potions and cherry always meant headaches. However it didn't stop her from getting out a piece of chewing gum and blowing bubbles, winking towards Connor.
Connor frowned "Keep trying to seduce me Ms Rosier and youll find yourself in detention. Its innapropriate. And if you need a headache potion, simply drink the potion. Theres no candy in my classroom. Also, if I hear any more foul language in my class there will be detentions."
Azalea rolled her eyes at the threat of detention, closing up her legs quickly and crossed her arms. "The potions make me sick professor. That so called candy is my own special blend. A simple one of that takes away my headaches in an instant. But only if I finish it. Perhaps I can lend you some. After all, you seem a tad grumpy today. I can give you a little pick me up." She suggested, holding up a note for him to take from the head nurse as proof of her strange ailment.
Connor shook his head and levitated the note over to him "Alright then. My apologies. You may have your candy. But still, keep the seduction attempts to yourself. They are not needed."
Azalea nodded her head at his apology before pouting at the comment of her flirtations, toying with her hair. "Of course..." But with a little magic, the note in his hand changed into a lighter toned parchment, the words 'I know you loved it.' in cursive writing formed slowly with a red lipstick kiss mark in the corner. The strange thing was the tone of lipstick didn't match the one she was wearing at this moment and the writing wasn't her own. "Can we start the lesson now, professor?" She asked, clasping her hands together with a small smile and a twinkle in her eyes.
Amber frowned slightly as she entered the classroom, disappointed that she had cut it so fine. But she had made it in time, and she slipped into the desk closest to the door as she felt a little rushed. It didn't matter, though, because once again there was drama between the Slytherin and Gryffindor. And then the other Slytherin girl and the professor. She didn't even bother saying anything, as she pulled her things from her bag, taking in the occupations on the blackboard.
Andy entered the classroom figuring that it wouldn't hurt to see what Hogwarts thought of No-Maj; he knew Ilvermorny was much more accepting of No-Maj due to the history of the school. A shame about what happened to it... He took a seat not paying attention to what was going on and looked up at the board. Occupations? That didn't seem to be too bad of a topic.
Connor decided to just start the lesson. "Alright, I want everyone to move their attention to the board. On here I have words written. I want everyone to explain to me what these are in the muggle world."
Arsen sighed and decided to actually show up to another class though he did not see the point of Muggle Studies especially since he already knew everything there was in the muggle world even though he was a pureblood wizard he was also a decedent of the original werewolves and that meant he had been taught about the muggles as the people called them here since a young age. He also did not care that he was late and he walked in just as he heard the professor asking about the words on the bored. He turned and looked at it sighing slightly he knew exactly what the were. "They are different jobs that those who you call muggles are." He said not bothering to acknowledge the professor and made his way to an open seat.
Rhesus entered the classroom, having been one of his least favorite classes. Anytime he learned about muggles annoyed him because quite personally he only wanted to believe they were bad people. He was late to the class, but it didn't really phase him as he entered it and took a seat.

5.11 - Slytherin Seventh Year - Power Hungry
credit goes to val~ @Shadowplay for the set!
Madison hadn't been attending her classes a lot this past year and that was because things kept her preoccupied. She hated being pregnant because all that came with it sucked. Entering the first class, that she decided to enter she saw that other students were already in the classroom, it caused her to sigh. She saw it already been started the class and she took a seat in the back hoping that no one could notice her.
Mckenna walked into the classroom and sat down next to Rhesus. She pecked his cheek and smiled softly as she turned her attention to the lesson "Those are occupations sir. Muggle jobs."
---
Permissions in this forum:

You cannot reply to topics in this forum